Make the Most of Your Summer with These Ideas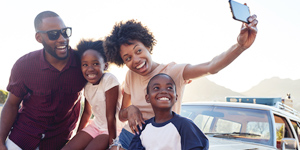 Summer is a special time to relax with family and plan fun activities that will fill your summer schedule. So pull up a lawn chair because we've got tips and ideas to help you avoid any summer doldrums.
Have Fun and Relax
Get Out and Explore
Plan a road trip to a fun destination. Be sure to try some of these 20 car games to quickly pass the time.
Plan a staycation and find all of the incredible possibilities in your own town. It will feel like you've ventured out without the long travel time and expenses.
Go to Disney World! A visit to Disney is sure to make your summer a memorable one. Be sure to check out these 50 tips for your Disney vacation to ensure the trip is epic.
Keep the Kids Entertained
 With these tips and ideas, you'll be ready for the best summer ever. Grab your sunglasses and get started!