30 Staycation Ideas for Families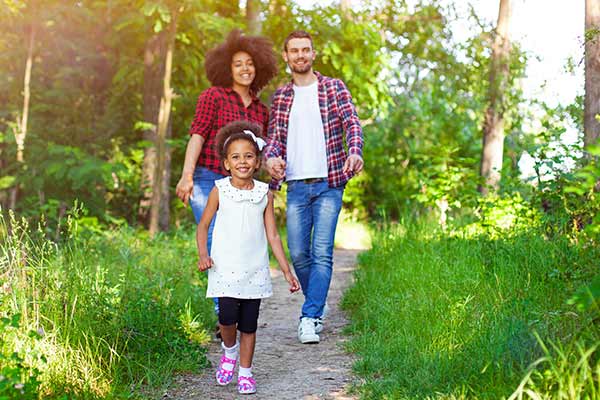 Many people never open their eyes to all the intriguing spots in their own hometowns. Plan a staycation that gives your family a chance to learn about your local area's attractions and spend quality time together — the true aim of any vacation. 
Put the World on Hold - When your staycation starts, turn down the ringers on your phone and put an out-of-office message on your email. Doing these things will put your home and your family's mindset on vacation mode.
Have a Quiet Day - On the first day of your staycation, sleep in late or take a nap. Encourage quiet play, so everyone has a day to recharge before the real fun kicks off.
Try Geocaching - It's a real world outdoor treasure hunt. Using a GPS-enabled device, your family hunts to find hidden objects in your local area. There are 2 million geocaches in the world. You can get a free online account, plus there are plenty of guides on how to get started.
Go on a Stuffed Animal Adventure - Let your child take his favorite stuffed animal everywhere on your staycation. Snap photographs and encourage him to make a journal as a fun keepsake of your hometown adventures.
Build a Tree House - Has someone been dreaming of a backyard retreat? Purchase the needed materials and your family can bond while creating a lasting sanctuary. If you're not handy, hire someone to do this before your staycation, and then enjoy your new refuge during your down time.
Plan a Film Festival - Plan a movie marathon — maybe featuring a trilogy you want to introduce to the kids or a theme like princesses or martial arts. Consider taking the movie theater outdoors with a projector, lawn chairs and blankets. Show movies on the side of your house, and invite the neighbors.
---
Plan snacks for a neighborhood movie night with an online sign up. SAMPLE
---
Cook a Destination Dinner - Can't make it to Asia? Bring the continent's flavors to your home through a themed dinner. Either order out or dish it up in your own kitchen. Set the mood with themed decorations.
Play Tourist - Check out local, state and national parks nearby — these are often chock full of free fun! Local museums and historical sites can offer an entertaining afternoon. There must be one or two places your family hasn't explored yet, so put them on your list.
Tour a Local Factory - What is your town known for? Many places are home to large manufacturing plants, whether it's for a famous automobile brand or bakery item. Research if you can book a tour — and possibly sample any goods while you're there.
Book a Nearby Hotel with a Pool - Springing for a hotel room in your own stomping grounds is often cheaper than an out-of-town trip. Also, you can avoid long-distance travel hassles and get a break from cooking while still feeling like you are away from home. Make sure the hotel has a pool — this can provide your kids hours of fun.
Climb a Mountain - What's the highest peak within a one- or two-hour radius? Plan a fun day trip to get outside and enjoy the fresh air. Pack a picnic and plenty of water for the climb.
Create an Amusement Park Bucket List - Get up early and head to the nearest amusement or water park. From thrill rides to waterslides, you likely won't have to go far to find a day's worth of fun. Make a point to ride the park's most well-known attractions by making a list beforehand and carefully strategizing — or even splurging for a fast pass to skip the lines.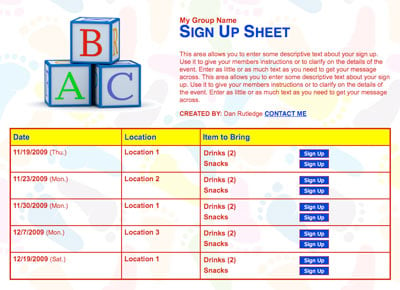 Enjoy a River/Lake - Reconnect with nature by going on a boat cruise, renting a kayak or canoe or simply floating down the river on a tube.
Visit a Fire Station - Kids love to see passing fire trucks, so why not take them to a fire station to see them up close? Arrange a meet and greet — most stations allow children to climb aboard a fire truck. It's best to schedule your visit before arrival for this idea.
Try an Out-of-the-Way Restaurant - Is there a remote restaurant that you have been craving but never get to with the hustle and bustle of normal schedules? Now is the perfect time to make the trek to that outlying destination.
Do Good Deeds - Give back during your downtime. Clean out your closets and donate your gently used clothes and household items to a local shelter. Take your younger kids to see how the old stuff goes to help people in need. Older children can pitch in at an animal shelter by walking dogs or cleaning out cages.
Camp Out in Your Own Backyard - Set up a tent, fill with sleeping bags and then build a fire outside to roast marshmallows for s'mores. Download a constellation app to identify stars and planets. If you don't have a backyard, camp out in your living room and whip up s'mores in the microwave. Genius Tip: Try these 25 unique family night ideas.
Splurge on a Spa Day - Press pause and hit a spa for a few hours. Parents can relax and recharge with a massage or facial. If you want to make a day of it, lounge by the hot tub and saunas. Coordinate with family or friends to watch your little ones. If you need a cheaper option, plan an at-home spa day with candles, a face mask and relaxing bath.
---
Organize babysitting nights with an online sign up. SAMPLE
---
Make a Feast - Try gourmet recipes that you have saved but never found the time to make. Dress up your dining table with a nice tablecloth and candles to create upscale ambiance for dinner. Another option is to sleep in and whip up a gourmet breakfast. To save time, prep the night before.
Go Paintballing - Immerse your family into a themed battlefield playing paintball. Search online for indoor or outdoor paintball facilities to find one suited for your crew. This is best if you have older children.
Play Laser Tag - Another option for a competitive clan, though this one is better suited for a rainy day. Players wear infrared-sensitive targets and rivals try to zap them with a laser gun, similar to what you might see in a video game. Split the family into different teams and plan a special treat for the winners. (Maybe they get to pick dessert?)  
Get Crafty - Is there a craft project that you have wanted to try? Maybe a scrapbook or home art project? Your staycation is the perfect time to check this one off your list. After completion, find a place in your home or garden for your creation.
Organize a Reunion - Host a family reunion or plan a reunion with friends/classmates you haven't connected with recently. Get your whole family involved in the planning, invitations, decorations, games and food. Genius Tip: Plan a reunion with an online sign up.
Get Your Hands Dirty - Plant an indoor windowsill herb garden or outdoor container garden. Enlist your kids to help. Dirt and water equal fun for your kids while you get to put your green thumb to work.
Learn Something New – Is there a skill or hobby that you've wanted to know more about, but have never had the time? Spend an afternoon or evening in a painting or pottery lesson, gardening class or gourmet cooking session. Many places have family-friendly options.
---
Invite friends over to learn a new skill with an online sign up. SAMPLE
---
Family Board Game Tournament - Dust off the classic board games like Scrabble, Trouble and Monopoly and purchase a few new ones. Set up a drink and snack table, order pizza and let the games begin.
Take a Blindfolded Taste Challenge - Load up forks and spoons with a wide-range of kid-friendly options. Blindfold players and hand out one taste at a time. The first person who calls out the correct taste earns a point. The player with the most points is the winner.
Perform Acts of Kindness - Take cookies to the police and fire departments, help an elderly neighbor with chores and pick up trash in your local park. There are so many ways to share kindness in your community, and your children can discover that it feels good to give back. Genius Tip: Browse these 100 random acts of kindness ideas.
Watch an Offbeat Sport - Team sports are fun to watch live. Venture out on the town to attend a new game your family has never seen — for instance, maybe your town has a semi-professional lacrosse team. As much as we all love the traditional ballpark, it can be fun to broaden your perspective.
Get Your Chef On - Let your little chefs put their skills to the test with a family version of a cooking competition. Introduce a mystery ingredient, work in teams and see what everyone dishes up.
Forget your normal routine for the week and truly kick back with your family. A staycation can be both relaxing and memorable! 
Sara Kendall is a freelance writer and mom of two daughters.