35 Best Movies to Watch Over Summer Vacation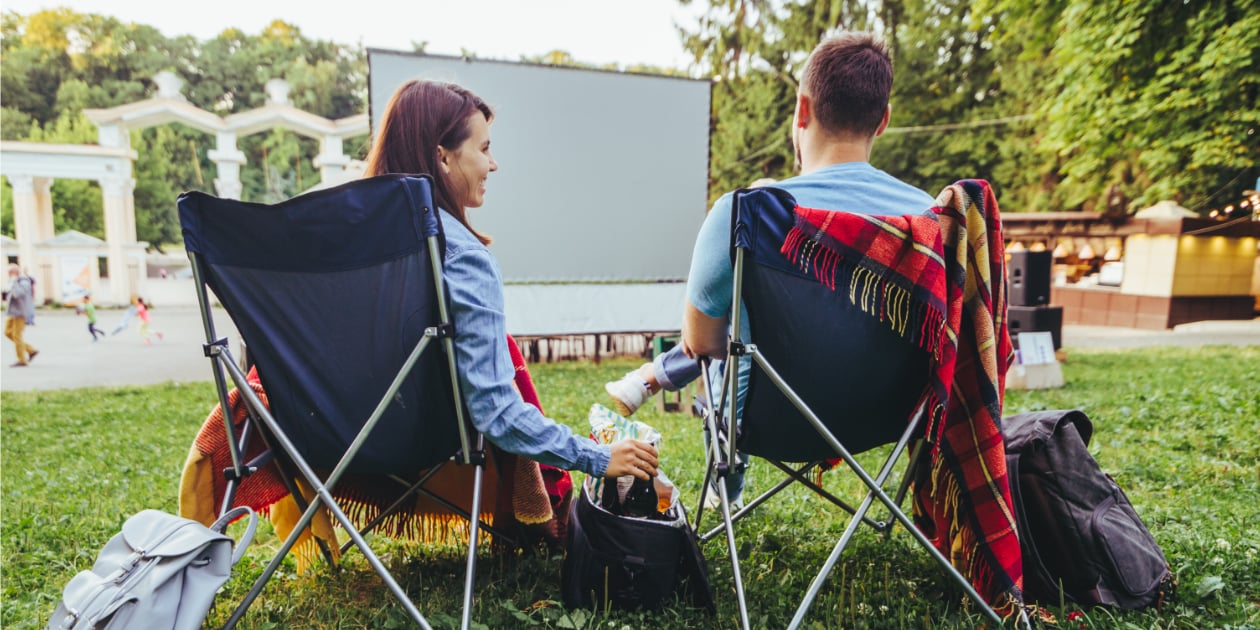 Movie watching is often as big a part of summer vacation as swimming pools and ice cream cones. They can be the perfect escape on a rainy day or an easy way to keep kids occupied on the long car ride to your weeklong getaway. But after most of us spent so many months cooped up in front of the TV and with few movies released in the theatres, you may feel like the pickings are slim. Don't worry! We've got you covered with plenty of movies to see on summer vacation — a mix of classics, kid-friendly flicks and new releases.
Classics and Recent Favorites
E.T. the Extra-Terrestrial - The ultimate feel-good movie about the special bond between a boy, an out-of-this-world creature and the family that loves them both is perfect for the whole family.
My Girl - A tween girl finds that much of her life is turning upside down when she suddenly makes a new friend. The fun and friendship she experiences provide the needed stability for this season of life. It's a funny movie with a tearjerker ending that ends on a positive note.
Mamma Mia - Set on a Greek island and featuring the stunning landscape and the sing-along songs of ABBA, this movie may inspire you to plan a trip to Europe.
Star Wars - There's a reason the sci-fi phenomenon has inspired many movies and TV shows. Go back to where it all started with the original trilogy and watch Luke and Darth Vader face off in a father-son story like no other.
Splash - This movie has a "real live" mermaid in Manhattan and Tom Hanks as he was just becoming the actor we all love.
Footloose - The movie that launched Six Degrees of Kevin Bacon got a whole town dancing and will have you cheering.
Indiana Jones - Still one of the best movie franchises of all time. Start with Raiders of the Lost Ark and join the hero archaeologist on his adventures through all four films. Watch for a new Indiana Jones movie in 2022!
Grease - Grease is the word! Don't be surprised if you still know the words to one of the best-selling movie soundtracks of all time.
The Goonies - A treasure map sends this group of close-knit teens on the adventure of a lifetime. No parents allowed.
Beaches - Every summer needs a good tearjerker — especially one that takes place at the beach. This story of a lasting friendship will get you every time. (If you loved Firefly Lane on Netflix, you'll love Beaches.)
The Parent Trap (1961 & 1998) - Twin sisters separated when their parents divorced discover each other when they both attend the same summer camp. Chaos ensues. Both the original Disney movie and 90's version starring Lindsay Lohan are classics.
The Sisterhood of the Traveling Pants - This coming-of-age story is about four high school friends who stay in touch over summer break by sharing one "magical" pair of jeans.
Freaky Friday - Mom and daughter switch bodies and learn to love and appreciate each other more in the process in this Disney movie that was so much fun they did a remake.
Karate Kid - One of the best movies of the 80s is the ultimate summer classic with karate battles, romance and striking Pacific Ocean scenery (remember Mr. Miyagi doing the crane at the beach?)
Plan an outdoor movie night with an online sign up. View an Example
Kid and Family Favorites
Finding Nemo (and Finding Dory) - The movie about everyone's favorite clownfish became an instant classic and spawned a beloved sequel in Finding Dory.
101 Dalmatians - Watch the original so you can also enjoy Cruella — out now.
Cool Runnings - What better way to cool off then to watch Disney's take on the delightfully true story of the Jamaican bobsled team. Watch it before or during the Olympics to really get in the spirit.
Wonder - Born with facial deformities, Auggie is heading to a mainstream school for the first time and becomes an unlikely hero. This sweet movie will have you cheering on his journey.
Because of Winn Dixie - This film features a stellar cast and a heartwarming story about a girl saved from loneliness in her new town thanks to a dog she names Winn Dixie.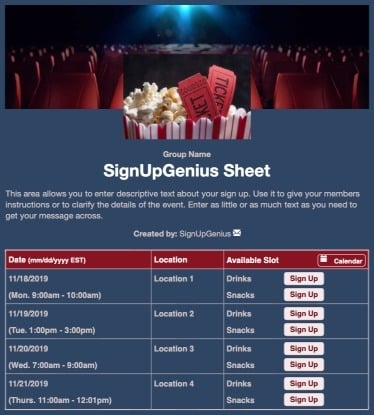 Moana - An adventurous teen sets out on the sail of a lifetime to help save her people.
The Sandlot - This cult classic takes place in the Summer of '62 and tells the story of the new kid in town and how he makes friends thanks to a pickup baseball game. (Also check out Field of Dreams, The Natural and The Rookie to get your fill of the boys of summer.)
Free Willy - A boy forms an unlikely friendship with an orca whale and sets out to free him from captivity.
Harry Potter (8 movies) - Re-watching these movies could take all summer and remind you of the magic and wizardry you loved when first reading the books
We Bought a Zoo - Loosely based on a true story, you'll fall in love with this family who literally bought a zoo and fixed it to get it ready to re-open to the public.
Toy Story (1-4) - No matter how old you are this series of movies features talking toys that will make you laugh and tug at your heartstrings
Remember the Titans - This high school football movie about the integration of an all-Black school in the early '70s is particularly relevant now and will give you a history lesson — and all the feels.
Celebrate summer with a backyard BBQ and movie night. Organize a potluck and request RSVPs with an online sign up. View an Example
New this Summer - 2021
In the Heights - From the creator of Hamilton, this musical set in the Washington Heights neighborhood of New York City is getting rave reviews.
A Quiet Place Part II - The original was about as scary as it gets and this latest installment picks up where the first one left off: a family is on the run from alien creatures that hunt by sound.
F9 The Fast Saga (Fast and Furious) - If you liked the first 8 movies, you'll probably like the latest in one of the longest-running franchises around centering on fast cars and the good (and bad) guys and girls that drive them.
Peter Rabbit 2: The Runaway - Funny for kids and adults, this second installment is also based on the series created by Beatrix Potter.
Cruella - Discover what happened to turn an aspiring fashion designer into the evil villain everyone loves to hate in 101 Dalmatians.
Luca - The latest Disney Pixar movie is a coming-of-age story about two boys that just happen to be sea monsters. This heartwarming tale set in an Italian seaside town is already a summer hit.
Boss Baby 2 (Release date: July 2) - Talking babies go undercover to prevent an evil genius from turning toddlers into brats.
Space Jam: A New Legacy (Release date: July 16) - Lebron James stars with Bugs Bunny and the Tune Squad in the follow-up to the original Space Jam starring Michael Jordan.
Jungle Cruise (Release date: July 30) - The fantasy adventure movie based on the classic Disney ride stars The Rock and Emily Blunt on a quest to find an ancient tree with healing powers.
Thanks to streaming, watching a movie anytime, anywhere has never been easier. So this summer, grab some popcorn (and maybe the remote) and get watching!
Michelle Boudin is an investigative reporter for WCNC TV and a freelance writer.