50 Classic Books to Read This Summer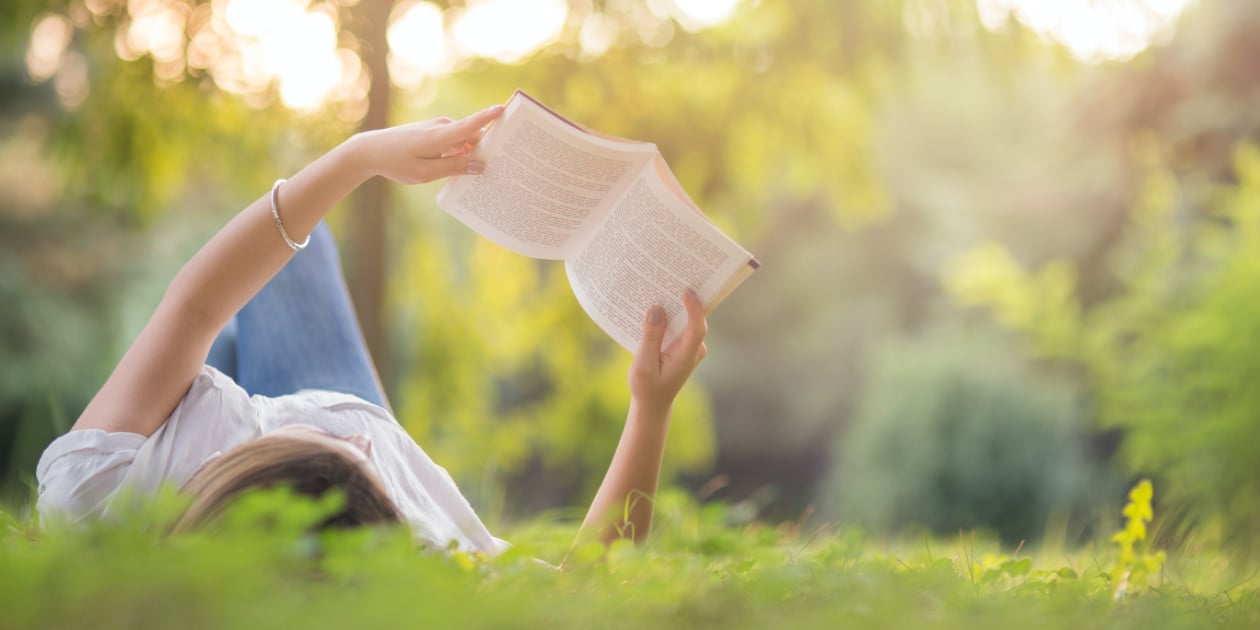 If you're looking to build your reading list, don't forget to add some of these classic books. All of these books offer a unique perspective, either from the themes throughout or because of the opportunity they provide to learn about a time in history that has since passed. Here are 50 classic books you should read this summer!  
Non-Fiction Classics 
Night by Elie Wiesel - Elie Wiesel shares his experience while in German concentration camps with his father from 1944-1945. They were in both Auschwitz and Buchenwald during World War II.
Diary of Anne Frank - This is the actual diary of Anne Frank, a Jewish girl whose family hides in a small attic with another family in order to avoid being taken to concentration camps by the Nazis. She keeps a careful log of their day-to-day activities, giving a poignant look at how people came together to protect one another and survive unthinkable times.
Organize spring book fair volunteers with a sign up. View an Example
Fiction Classics  
Pride and Prejudice by Jane Austen - Written in 1813, this is a story about five daughters at the age of courtship. It shows an honest depiction of manners, marriage and money in the Regency era in Great Britain. Readers are often drawn to the independent, stubborn Elizabeth and her flirtatious back-and-forth with Mr. Darcy.
Alice in Wonderland by Lewis Carroll - This classic tale follows Alice in her journey to a magical wonderland where she has unusual experiences with colorful characters like the Mad Hatter, the Cheshire Cat and more.
The Lion, The Witch and the Wardrobe by C.S. Lewis - When four siblings are sent to a country house to shelter them from the bombings in London, one sibling finds a magical wardrobe that transports them to a world called Narnia. What the four experience there changes their lives forever.
The House on Mango Street by Sandra Cisneros - A tale about the challenges of growing up poor in a small neighborhood. Some characters in the book do not speak English and their feeling of powerlessness from their lack of ability to communicate is a worthwhile theme for all readers to explore.
To Kill a Mockingbird by Harper Lee - Set in the Great Depression, this story is narrated by the sassy Scout as she watches her lawyer father defend a black man accused of raping a white woman. Through Scout, readers are transported back in time and can feel the racial tensions and injustices, while also enjoying Scout's humor and learning from Atticus' wisdom.
The Phantom Tollbooth by Norton Juster - Bored Milo has an unlikely adventure when he receives a magic tollbooth that allows him to travel to another kingdom where he learns how fun learning can actually be.
Roll of Thunder, Hear My Cry by Mildred D. Taylor  - Through the eyes of little Cassie, we see the ugliness of hatred and racism. We also learn the challenges of being African American during the Great Depression and Jim Crow era.
The Call of the Wild by Jack London - Buck, the dog, lives a normal dog life until he is stolen and sent to Canada to pull dog sleds. There he meets his new master, John Thornton, who he will do anything for. Themes of loyalty, love and bravery will resonate with adventure lovers.
The Illustrated Man by Ray Bradbury - In this strange story, the main character meets an unusual woman and ends up covering his body in tattoos. Each tattoo represents a different short story in the volume. Redemption is a strong theme throughout these strange, sci-fi tales.
A Thousand Splendid Suns by Khaled Hosseini - In this unique cultural story set in Afghanistan during a volatile historical time, two women are married to the same man. The women form a strong bond, and this allows them to survive their miserable situation.
The Curious Incident of the Dog in the Night-Time by Mark Haddon - One of the first books of its kind, this book has a narrator with Asperger's syndrome. Christopher sees the world differently and takes copious notes about his observations and the world around him, leading to some difficult realizations about people in his life.
Catcher in the Rye by J.D. Salinger - While slightly controversial, this novel from the 1950s follows Holden Caulfield, who has become an icon for complex teenage issues, such as rebellion, self-discovery, loss of innocence and the desire to belong.
The Outsiders by S.E. Hinton - A middle-school favorite, The Outsiders chronicles the lives of two rival teen gangs in Oklahoma. Some characters strive to grow beyond the violent lifestyle, while others are not given the opportunity.
The Great Gatsby by F. Scott Fitzgerald - This beloved classic is set in Jazz Age New York and follows the tragic story of Jay Gatsby, a millionaire, and his pursuit of Daisy Buchanan, a mysterious and wealthy young woman. The lavish parties and romantic drama will entertain readers of all ages.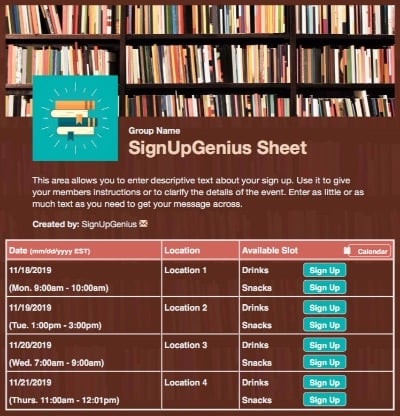 The Adventures of Tom Sawyer by Mark Twain - The mischievous Tom Sawyer lives with his Aunt Polly and half-brother Sid in St. Petersburg, Missouri. The book follows his antics, such as skipping school, and the lessons he learns from his choices.
The Adventures of Huckleberry Finn by Mark Twain - This story narrated by Huck Finn is a sequel to The Adventures of Tom Sawyer and chronicles the experiences of Huck when he is kidnapped by his drunken father, Pap, because he wants his money. (Note: This novel contains multiple uses of a racial slur, so be prepared to discuss that word's history and current impact if you're reading it with kids.)
Of Mice and Men by John Steinbeck - In this story, George and Lennie, two homeless migrant ranch workers, move frequently as they look for work during the Great Depression.
Little Women by Louisa May Alcott - After the Civil War, Jo and her sisters live in New York, where each of them takes a different journey and they all experience a heartbreaking goodbye.
Great Expectations by Charles Dickens - When Pip, a blacksmith's apprentice in a small town, suddenly receives a fortune from a mysterious benefactor, he moves to London and joins high society where he receives a whole new type of education.
The Old Man and The Sea by Ernest Hemingway - An unlucky, aging fisherman, Santiago, has gone months without a catch. The story shares his attempts to catch a large marlin.
Catch-22 by Joseph Heller - A World War 2 Bombardier Captain is stationed on the island of Pianosa. His Catch-22 is that he wants to protect his own life by going to the hospital, but Air Force regulations prevent him from being grounded for illness.
One Flew Over the Cuckoo's Nest by Ken Kesey - Narrated by Chief Bromden, this story follows Randle P. McMurphy, a new patient at the mental institution run by the abusive Nurse Ratched. Patients are subjected to electroconvulsive treatments, overmedication, and poor treatment, which McMurphy stubbornly fights until his bitter end.
20,000 Leagues Under the Sea by Jules Verne - When Professor Pierre M. Aronnax and his assistant are stranded in San Francisco due to reports of a giant sea monster, they are invited to join an expedition to find the creature. What they actually find is far more interesting.
The Book Thief by Markus Zusak - When young Liesel arrives at her new foster home, her kind foster father learns she cannot read and begins to teach her how, sparking a love for books that gives her an escape from the dangerous world of Nazi Germany.
Flowers for Algernon by Daniel Keyes - When mentally handicapped 32-year-old Charlie is transformed by an experimental surgery, he becomes more intelligent, allowing the reader to better understand the ethical and moral themes surrounding treatment of the mentally disabled.
The Color Purple by Alice Walker - In this story, young Celie is an African American girl in the South who suffers abuse at the hand of her father and bigotry from the town. She is married off to a man who is even crueler. Through it all, she continues to persevere and stay strong in the hopes of being reunited with her sister.
Sense and Sensibility by Jane Austen - Another romantic Jane Austen tale that follows sisters and their relationships as their family's finances are crippled.
Slaughterhouse-Five by Kurt Vonnegut - This gruesome tale tells the story of Billy Pilgrim, who is captured and imprisoned by the Germans during the last years of World War 2.
War and Peace by Leo Tolstoy - Through the stories of five Russian aristocratic families, readers experience the French invasion of Russian and the negative effects of the Napoleonic era.
Uncle Tom's Cabin by Harriet Beecher Stowe - Another slavery-era story, this one follows Uncle Tom, a slave who is being transported to an auction when he saves the life of Eva, which prompts Eva's father to purchase Tom, a moment that will change the course of Tom and Eva's lives.
I Know Why the Caged Bird Sings by Maya Angelou - The first in a seven-book series, this story shares the early years of poet Maya Angelou, the lessons she learned and the devastating assault that left her speechless for years.
Schedule book club meetings with a sign up. View an Example
Dystopian Classics 
1984 by George Orwell - An eerie book to read now, as Orwell adeptly wrote a book set in the future that has, in many ways, already come to pass. Themes like the dangers of a totalitarian government and media manipulation to control people will especially appeal to today's tech-obsessed generation.
Animal Farm by George Orwell - Animal Farm is an allegorical novel about the events leading up to the Russian Revolution of 1917 and the Stalin era in the Soviet Union. The story is told through farm animals, such as Old Major who inspires his fellow animals to revolt against their master, Mr. Jones.
The Count of Monte Cristo by Alexandre Dumas - When young sailor, Edmond Dantes, is wrongfully imprisoned by his friend who wants the beautiful Mercedes for himself, Edmond must strategize in order to get revenge.
Lord of the Flies by William Golding - When a group of young boys is stranded on a deserted island, they must develop their own rules and roles in the group. But, without any accountability, their behavior quickly begins to regress into violence.
The Hobbit by J.R.R. Tolkien - Bilbo Baggins and the other hobbits live a peaceful life until Gandalf, the wizard, convinces them to join a quest to take back the Kingdom of Erebor.
Fahrenheit 451 by Ray Bradbury - In this dystopian society, books are illegal and burned. Guy Montag is a fireman in charge of book burning and he is transformed when an old woman would rather die by being burned alive than allow her books to be burned.
The Scarlet Letter by Nathaniel Hawthorne - When Hester Prynne's husband goes missing, she has an affair with another man, who remains unidentified to the town. She is labeled an adulteress in a Puritan society and must wear a scarlet letter on her chest. She and her infant daughter are ostracized and when her husband returns, he seeks revenge.
The Adventures of Sherlock Holmes by Arthur Conan Doyle - In the books that began the Sherlock Holmes obsession, Doyle deftly writes the tales of Sherlock Holmes and his powers of observation. He is able to solve the unsolvable and uses his incredible deductive reasoning to help others.
Jane Eyre by Charlotte Bronte - This story tells the tale of young orphan Jane Eyre, who must go live with her aunt and cousins after her parents pass away from typhus. Her aunt treats her cruelly and allows her son to do so also, but Jane receives some kindness from Mr. Reed and a servant named Bessie. As Jane grows older, she is able to pave her own way and eventually finds love and a happy life.
Wuthering Heights by Emily Bronte - In the winter of 1801, Lockwood narrates his journey to Wuthering Heights to rent the nearby manor, Thrushcross Grange. The landlord, Heathcliff, is a grump and when Lockwood asks his housekeeper, Nelly, for stories about him, she launches into the narration of the history of Heathcliff and the family, which is a dark and sinister tale.
Les Miserables by Victor Hugo - When Jean Valjean, a prisoner for 19 years, is freed by Javert, he promptly breaks parole to steal money that he uses to rehabilitate his life. Over the years, Valjean becomes the guardian of an orphan child, Cosette, and reinvents himself as mayor, but Javert relentlessly pursues him for his crimes.
Coordinate book club service projects with a sign up. View an Example
Classic Plays & Poems 
Macbeth by William Shakespeare - When Macbeth receives a prophecy from three witches that he will become the King of Scotland, he becomes obsessed with ambition and murders King Duncan to take the throne, leading to consequences Macbeth could never have imagined.
Romeo and Juliet by William Shakespeare - Star-crossed lovers Romeo and Juliet are from two powerful families with a long grudge. Their inability to be together changes their families and their fates forever.
Hamlet by William Shakespeare - When Hamlet receives a visit from the ghost of his father, the former King of Denmark, he is told to avenge his father's murder. Hamlet starts to go mad with his plotting and his uncle, King Claudius, begins to plot against Hamlet as well.
A Midsummer Night's Dream by William Shakespeare - By far the most teen-friendly of the Shakespearean plays, A Midsummer Night's Dream is so well-suited for being read aloud in character, your teens won't be able to resist playing one of the love-struck characters who can't stop falling in love with a different person. Shakespeare deftly communicates the theme of how fickle young love truly is.
The Odyssey by Homer - This epic poem chronicles the 10-year journey that Odysseus takes to return to his kingdom in Ithaca. While he battles creatures and gods alike, his wife, Penelope, fends off suitors and his son, Telemachus, does his best to protect the village from pillagers.
The Divine Comedy by Dante Alighieri - In poetic verse, we learn about the story of Dante, who is allowed to travel through the three stages of the afterlife: the inferno, purgatory and paradise, where he learns about spiritual maturity and what happens after we die.
How many of these classic books have you read? Even the ones from school reading lists are good to read again. Over time, readers will often see things and catch themes that they never noticed before. With this list of 50 classic books, you'll have something to read all summer. 
Erica Jabali is a freelance writer and blogs over at ispyfabulous.com.
Additional Resources
50 Classic Children's Books
Summer Reading Program Themes and Tips
50 Ways to Make Reading Fun to Your Child