Raise Your Organizing IQ with SignUpGenius Pro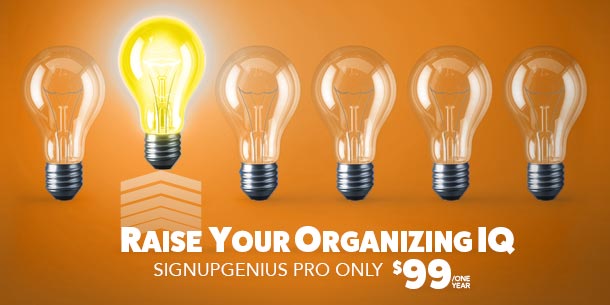 At SignUpGenius, we know you're always looking for ways to organize better, faster and more efficiently. This fall, we want to help boost you to Mensa-level productivity!  Through September 15, we're offering our best price on an annual SignUpGenius Pro subscription, starting at just $99 for your first year. As a Pro subscriber, you'll get access to time-saving tools like:
Whether you're managing
school events
,
business services
or
community service opportunities
, SignUpGenius Pro can take your organizing to the next level. Upgrade today and unlock the power of genius!