Massage by Design Brings Relaxation to Work with SignUpGenius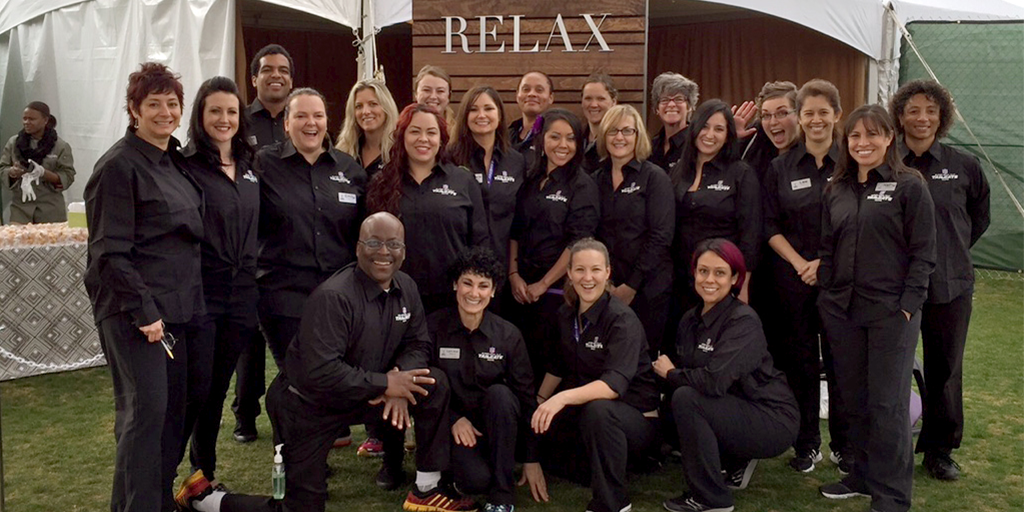 It can be hard to find time to relax during a busy work day, but Massage by Design Inc. helps employees stave off stress at the office. With a network of more than 1,700 licensed massage therapists, the company offers its chair massage services to corporate wellness programs and at employee and client events.  
The company, which operates in 48 states and more than 180 cities, used to rely on spreadsheets to schedule massage clients, but made the switch to SignUpGenius. Their clients were looking for a simpler way to coordinate massage appointments and one recommended SignUpGenius.  
"The ability to generate a sign up that will accommodate hundreds of participants is critical for us," says Koko Klipper, CEO of Massage by Design. "It is also in high demand from the large companies we work with — Quicken Loans, Nielsen Company, Cox Communications to name a few. Most companies prefer an online method for employees to sign up. It actually increases participation rates and decreases the time our client spends on managing their event and team." 
Klipper finds the ability to duplicate sign ups helpful, so massage therapists can easily reuse a theme that reflects the company's logo and culture. The company also appreciates how SignUpGenius' tools allow them to track appointments remotely and facilitate communication with clients.  
Massage by Design's corporate clients value the automatic reminders sent by SignUpGenius, making it easier for them to manage the event.  
"It's a great application, time saver and with a small upgrade you can eliminate ads that pop up," Klipper says.   
We love the genius way Massage by Design is helping employees unwind at work!