Free Download: SignUpGenius Makes Back-to-School Photos Easier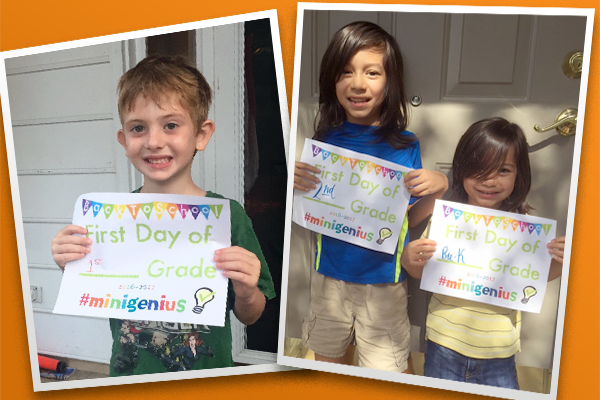 The first day of school comes with a comically long to-do list. After easing your kids into a new morning routine, planning simple meals and hunting down all those school supplies, how can you make time to take one of those seemingly impossible Instagram-worthy back-to-school pictures?  
You know the ones — a child wearing fresh, ironed clothing, carrying her organic, healthy lunch, smiling perfectly.  
While we might not be able to do your grocery shopping, we can help you capture this important milestone. Download our #MiniGenius printable, fill in your child's grade and get to snapping. Don't forget to use the hashtag #minigenius when you post your picture. Now that's genius! 
Need more time-saving ideas? Check out all the simple sign up tools that can help you get organized during this busy time of year.