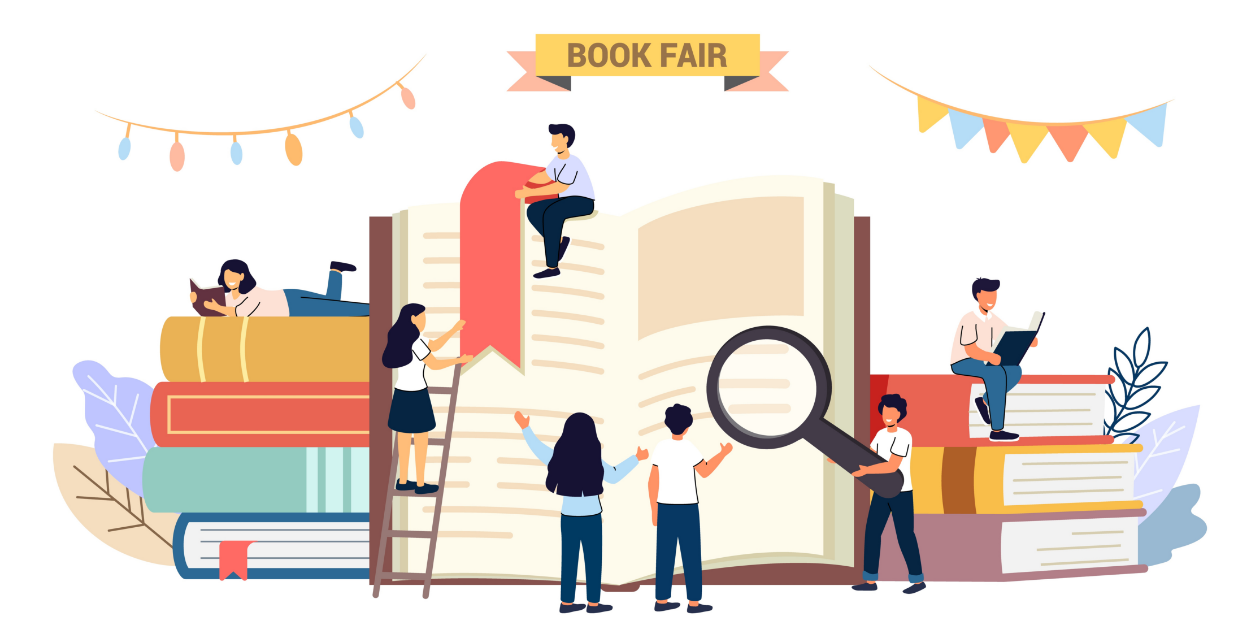 Book fairs take a lot of time to plan and organize, especially since it involves the entire school! We know that if you've chosen to take on the planning of this large-scale event, you may need some pointers for how to execute it as efficiently and stress-free as possible. 
To get started, it's vital that you start with an outline of what you need to accomplish for the book fair. Then, establish a timeline for the process. You'll need to recruit volunteers to help with planning and overseeing tasks. You should also set goals for yourself and for the outcome of the fair. That way, you can have something to measure the success of the event and the ability to see how you can further improve in the years to come.  
Try considering these questions when you begin to plan a book fair: 
How much help will you need in terms of volunteering? 
What is the budget you are working with? 
What are the dates of your book fair? 
How will you communicate with the bookseller? 
Are you going to select a theme for the fair and then decorate accordingly? 
How are you going to collect money? 
Once you have a basis for what you need, it's time for the real coordination to begin! We have 5 steps for how to run a streamlined book fair and end up as the hero in your story!  
Schedule volunteers and their shifts  
The biggest need you will face when planning a book fair is recruiting help from volunteers, and in turn the
management of their time and shifts
. Using an online sign up can simplify this process and allow you to secure the help you need to make your book fair a success. Trust us,
scheduling volunteers
has never been easier!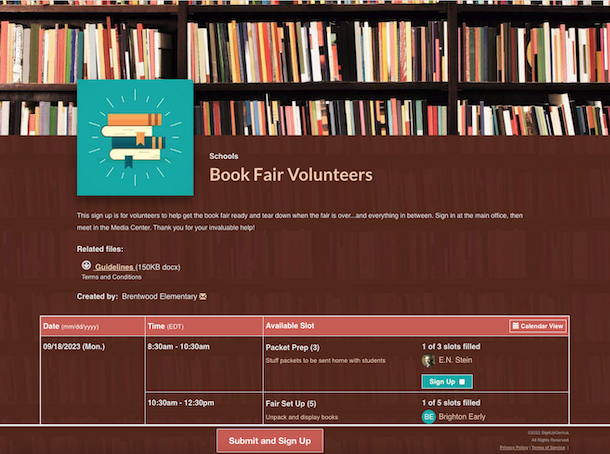 There are multiple features that can streamline organizing on your sign up, and one is the ability to lock sign up slots. This guarantees that your volunteers don't bail at the last minute or try to sign up too close to the time you need them. If you're worried about people needing to change the time they signed up for, allow slot swapping so that participants can manage changes on their own without involving administrators.  
Another helpful feature to consider when planning such a large event is choosing to hide names on your sign up. This protects all your participants' privacy and can be helpful when you are working with so many different people to achieve your goals.  
Don't forget to schedule volunteer work throughout the entirety of the fair, including the set up and breakdown of all the books. You will have a lot to prepare and organize when the books arrive, and a lot to pack up once it concludes.  
Spread the word about your need for volunteers using these tips to promote your sign up and recruit as much help as possible! 
Streamline communication 
Communicating with your volunteers is vital! With any large event, you need to make sure that volunteers have a clear understanding of their role. You'll also want to make sure they don't forget to show up – otherwise your book fair could turn into a frantic disaster pretty quickly. Fortunately, our software covers a lot the basics for communicating with volunteers. We have
4 messaging features
that can help you streamline communication with your group, making sure everyone is aware of their job prior to volunteering at the book fair.  
With our automatic reminder and confirmations emails, you can keep volunteers and participants well informed. Confirmation messages are received after a person signs up and reminders are scheduled to go out before the date a person signed up.  Need to include custom details in these messages? See how you can customize your confirmation and reminder emails and craft messaging specific to your audience. Just don't send them a novel! 
Share the workload  
Since book fairs have so many moving parts, and such a massive need for volunteer support, you may have multiple people heading up your initiatives and assisting with the planning. Using the
multiple administrator feature
is a great way for you to lessen the workload and management responsibilities of one person and share them with others. You can choose the level of access and permissions each administrator has within the account and easily define each person's role.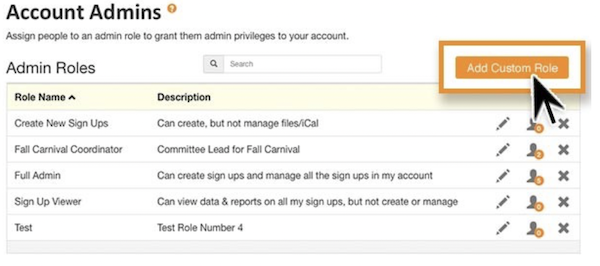 Before you create your sign ups for the book fair, make sure you are automating as much of the process as possible. In doing so, you will save administrators time and energy - allowing you to focus on other tasks.  
Collect donations for decorations 
In order to collect optimal donations for your school, you need to make the book fair fun! Choosing a theme for the fair and decorating accordingly can enhance the children's intrigue and increase sales.  
To make your fairytale come to life, you should ask participants to donate supplies and decorations prior to the start of the fair. It's important to make the collection of supplies a simple and easy process.  
By asking for donations through sign ups, you can ensure that you are getting everything you need to decorate. Ensure you get just enough of each item by setting quantity limits for the supplies you are listing as a need. You can also add a description of each item needed to make it crystal clear what you are requesting.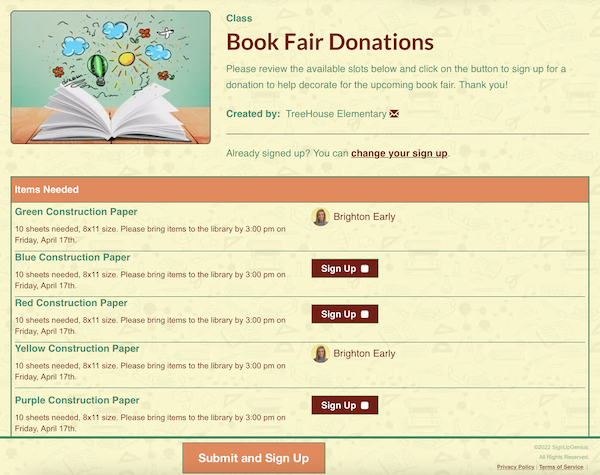 Promote the event 
To ensure a successful event, you're going to need to promote the event and build anticipation and excitement. Some people approach this by creating their own custom flyers. If you use that option, you can even host a competition to build awareness and get students involved with their ideas. Alternatively, Scholastic provides a lot of helpful promotion materials, and many people find this to be an easier option. 
Event previews take place in advance and allow people to get an early look at sale items. This is a good way to get people excited about making purchases. We also recommend a teacher section with books that they will find interesting – don't forget to give teachers a small discount.  
Hang posters around the school with dates and times for the event. You can also send flyers home with students. If your school sends out a weekly newsletter, be sure to announce it there as well. Taking a multi-faceted strategy to spread the word about the book fair helps to maximize its success. 
Don't forget to show your appreciation to all the volunteers that made your book fair run smoothly. Check out these ideas for inspiration when planning how to say, "thank you"! 
Following these tips for a successful book fair will have you on the way to making money for your school while also allowing the kids to discover the joy of a new book; a happy ending for everyone!