Press Releases
/ SignUpGenius Named a Best Employer in North Carolina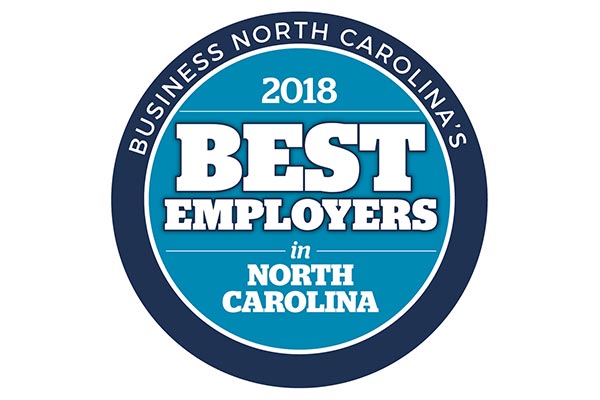 CHARLOTTE, N.C. — SignUpGenius, the leading online sign up service for event and volunteer management, earned a spot on the Best Employers in North Carolina list for the third consecutive year.   
The company ranked 12th among small and mid-size companies, up two places from the previous year's list. SignUpGenius employees receive benefits such as 100% paid health insurance, a 401(k) match, flexible hours, paid family leave, free snacks and drinks and a $500 company match for mission trips and nonprofit donations.  
"Our team is passionate about making it easy for groups to organize online and make a difference in their communities," Human Resources Administrator Dottie Bedell said. "We laugh together often and balance innovative work with a fun team environment."  
The SignUpGenius team shares a desire to serve others with its users, volunteering together often with giving partners and other nonprofits in the Charlotte area. SignUpGenius also advances the missions of its partner nonprofits with financial support, donating $50,000 in honor of Giving Tuesday in 2017.  
Business North Carolina magazine published the Best Employers in North Carolina ranking in its May issue. Results were based on a review of company benefits and employee satisfaction surveys. 
SignUpGenius also recently received a Silver Stevie Award for Best Home/Welcome Page as part of the American Business Awards. Judges cited the home page as being "visually engaging and easy to navigate." 
SignUpGenius is one of the fastest-growing private companies in Charlotte, placing in the Charlotte Business Journal's Fast 50 for three years in a row. More than 77 million unique users visited SignUpGenius last year — an increase of 11 million users from 2016. Revenue rose 41 percent in 2017 from the year before.  
About SignUpGenius
SignUpGenius simplifies the process of coordinating events and people by providing online sign ups for nonprofits, schools, sports, churches, families, colleges, businesses and organizations. By enabling up to 14 million unique visitors per month to sign up for tasks online, SignUpGenius has done away with the need for paper sign ups, "reply-all" emails and phone trees.
SignUpGenius on Facebook
SignUpGenius on Twitter
Contact SignUpGenius: [email protected]