Press Releases
/ SignUpGenius to Donate $50,000 to North Carolina Nonprofits on Giving Tuesday
SignUpGenius to Donate $50,000 to North Carolina Nonprofits on Giving Tuesday
The company will also celebrate the day of giving by volunteering in the Charlotte community.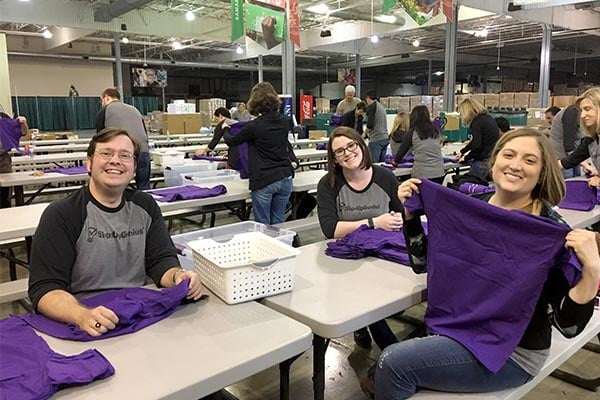 CHARLOTTE, N.C. — SignUpGenius will donate $50,000 to four nonprofit partner organizations — $12,500 each — in honor of the Giving Tuesday movement and to encourage charitable giving during the holidays.  
On Giving Tuesday, November 28, SignUpGenius employees will present the donations to the company's four partner nonprofits. The North Carolina-based charities provide crucial services to vulnerable and at-risk children in Charlotte and across the globe. The SignUpGenius team will also join the nonprofits to participate in service projects around the Charlotte area. 
"We get to see the impact of millions of people joining together to help important causes on our site year-round," SignUpGenius COO and CMO Angel Rutledge said, "so it's very meaningful for us to be able to support our partner organizations in their world-changing missions to care for vulnerable children. Giving Tuesday provides a great opportunity for businesses and individuals to unite in serving and financially supporting nonprofits." 
The company focuses on helping children through donations to four main partner organizations:
Giving Tuesday is a global giving movement held annually on the Tuesday after Thanksgiving to kick off the holiday giving season and inspire people to donate to the charities and causes they support. 
SignUpGenius donated more than $100,000 to its partner nonprofits and other charitable causes in 2016. The company supports causes that are important to its workers, matching employee donations to registered 501c3 nonprofits up to $500 per year per employee. 
About SignUpGenius
SignUpGenius simplifies the process of coordinating events and people by providing online sign ups for nonprofits, schools, sports, churches, families, colleges, businesses and organizations. By enabling up to 14 million unique visitors per month to sign up for tasks online, SignUpGenius has done away with the need for paper sign ups, "reply-all" emails and phone trees.
SignUpGenius on Facebook
SignUpGenius on Twitter
Contact SignUpGenius: [email protected]