Press Releases
/ SignUpGenius Named One of the Fastest-growing Companies in Charlotte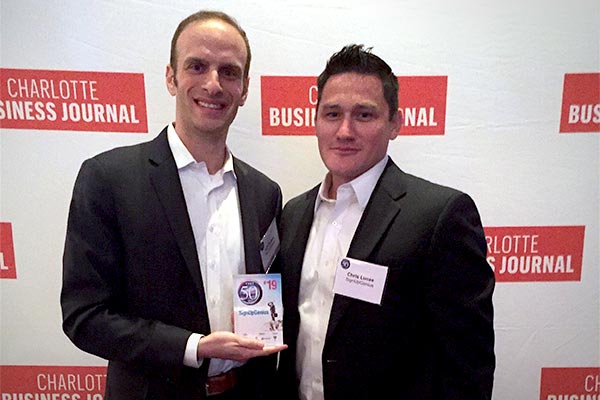 CHARLOTTE, N.C. — SignUpGenius, the leading online sign up service for event and volunteer management, was honored as the 19th fastest-growing private company in Charlotte at the Charlotte Business Journal's Fast 50 awards ceremony this month.  
SignUpGenius reported revenue that rose more than 68 percent. The Fast 50 ranks companies based on a formula that takes into account revenue growth during the past two years. SignUpGenius has placed on the Fast 50 for three consecutive years.  
"We're excited to close out another year of strong growth for SignUpGenius by being recognized as one of Charlotte's fastest-growing companies," said Chief Financial Officer Jeff Richek. "In 2017, we introduced new features such as text messaging and an upgraded payments system that make it even simpler for our users to organize groups. We're looking forward to providing even more value for customers in 2018." 
The Charlotte Business Journal also recognized SignUpGenius as one of its Best Places to Work this fall, placing the company No. 17 on its ranking of midsized companies.  
SignUpGenius has received more than a dozen awards this year. Most recently, the One Planet Awards named the company a Bronze winner for Most Innovative Service of the Year, and the Best in Biz Awards honored SignUpGenius as a Silver award winner for Most Customer Friendly Company of the Year. 
Up to 14 million people visit SignUpGenius each month. The company reached record site traffic levels this fall with many schools, businesses, groups and nonprofits planning events and coordinating volunteers.  
About SignUpGenius
SignUpGenius simplifies the process of coordinating events and people by providing online sign-ups for nonprofits, schools, sports, churches, families, colleges, businesses and organizations. By enabling up to 14 million unique visitors per month to sign up for tasks online, SignUpGenius has done away with the need for paper sign ups, "reply-all" emails and phone trees. 
SignUpGenius on Facebook
SignUpGenius on Twitter
Contact SignUpGenius: [email protected]