Valentine's Day Planning Guide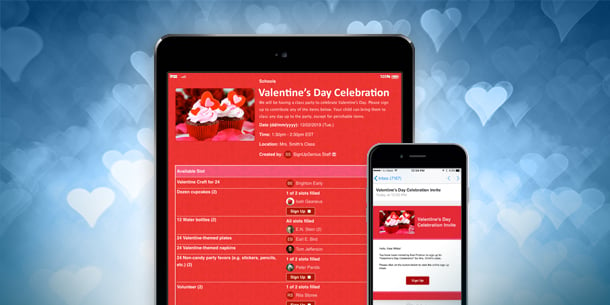 There's nothing we love more than helping event-organizing geniuses like you. In honor of Valentine's Day we put together this list of resources and tips to help you plan an oh-so-sweet celebration. 
Plan a Super Sweet Event
Play cupid to your friends, family and kiddos by making the holiday feel special.
Give a Gift
Love is in the air, so why not express it to those you care about? 
Spread the Love
Reaching out to your community will make this season feel even sweeter than it already is. 
Whatever you do, find some time to relax and enjoy the people you love. That's really what it's all about!