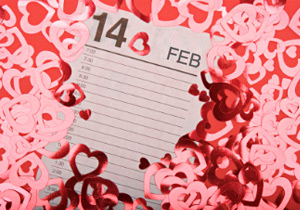 You've put away the holiday decorations and spent the past month trying to ward off the worst of the wintery weather. A quick glance at the calendar and you realize that Valentine's Day and that party you are supposed to plan are almost upon you. Whether you are a room mom looking for creative Valentine's Day class party ideas, a youth group leader seeking a unique outreach opportunity, or a simple romantic searching for a way to spice up that special date, SignUpGenius.com can help. These unique Valentine's Day party ideas along with a sign up from SignUpGenius.com will make your planning efforts simple. It's genius!
Care for the Homeless
Invite a group to hand out care packages to the homeless. Before you go, gather for treats and a fun time assembling the Valentine's packages. Make planning simple by creating a sign up of all the items you'd like guests to bring to contribute to the goody bags you'll be handing out. 
Get in Character!
Throw a Valentine's Mystery Dinner party and invite couples to dress up as characters involved in the mystery. In keeping with the theme of love, make sure the scenario involves a romantic relationship with as many twists and turns as possible. With SignUpGenius.com, you can make your guest list as short or as long as you like. If you have more guests than mystery roles, simply list the roles in a signup and give guests the option of signing up for a role or being part of the "audience" whose job it is to uncover the villain.
---
Allow guests to share the love with a monetary donation to a special charity for Valentines with SignUpGenius Payments!
---
Party it Up Old School Style!
Organize a Valentine's party at a nearby nursing home. Ask friends, neighbors, family members or a class to make Valentine's cards letting residents know how special they are. Contact the activities director at the home to decide what party foods, decorations and activities would be appropriate for a Valentine's party, and have your group sign up to bring them to the nursing home in time to set up for the party. Residents will be thrilled to receive the cards and the extra special attention.
Get to Know You Party
Arrange a Valentine's Day progressive dinner to get to know a group of acquaintances better. You know those folks you've been trying to build a rapport with but just haven't had the time? This is your opportunity to organize a great meal and spend an evening with them in a super simple way. Send out a sign up from SignUpGenius.com to your neighbors, the parents at your child's preschool or a church small group and invite them to a Valentine's progressive dinner with hors d'oeuvres starting at your house. Ask everyone to RSVP and leave sign up spots for each course of the meal. Make sure to plan a little get to know you activity for each course and send out a map from one host house to the next at least a few days before the event.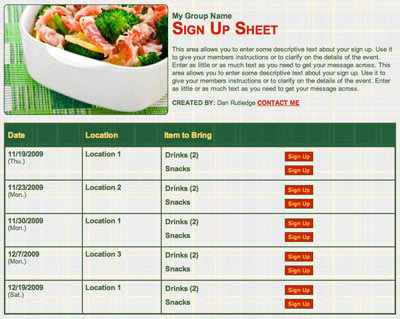 Send Love to the Children
Host a Valentine's party with a creative twist on the time honored tradition of exchanging Valentine's cards. Instead of having guests exchange cards with each other, have them make cards at the party to send to children in orphanages. You can inquire at a local church or adoption agency about a particular orphanage where the cards could be sent. Include information about the orphanage and the country where it's located for guests to view at the Valentine's party. You can even have guests sign up to bring specific items like school supplies or toiletries to send to the orphanage along with the cards.
Don't get stuck hosting a Valentine's Day party that requires a lot of planning or the same activities you've done year after year. This time use one of these unique Valentine's Day party ideas and a sign up from SignUpGenius.com to keep the planning simple and the party fun!