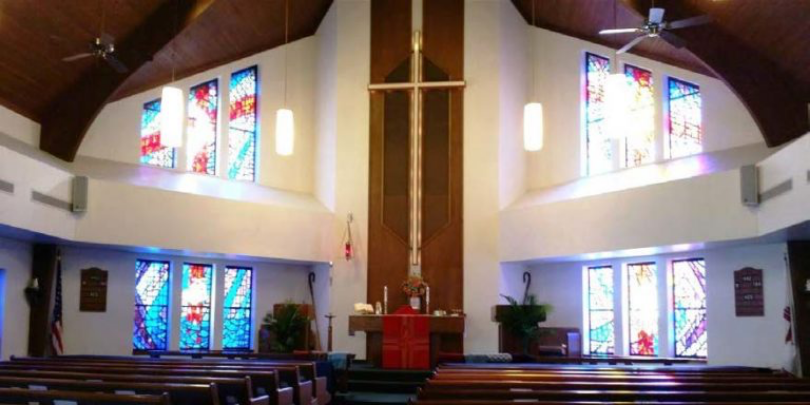 Just outside of Kansas City, Trinity Lutheran Church gathers people to worship. With the onset of COVID-19, they weren't able to gather in groups anymore but still wanted to share in the sacrament of communion, or the Lord's Supper, in a socially distant way.
Reverend Damian Snyder, Senior Pastor at Trinity Lutheran Church, set up an online sign up sheet through SignUpGenius. It was his first time using the site to create a sign up, in an effort to continue an important aspect of the Christian faith.
"The Lord's Supper is an integral part of our faith as Christians," says Rev. Snyder. "We believe that God comes to us with the Body and Blood of Christ in, with, and under the bread and wine. Therefore, we desire to receive it often. Since we also believe that we are to obey the governing authorities and, in this case, their orders to stay at home and not hold large gatherings, we needed a way that would allow us to still offer the Lord's Supper to people but honor the rules about large gatherings, social distancing, etc."
In alignment with their local ordinances, Trinity Lutheran Church wanted to allow only a small number of people in their building at a time to take part in communion.
"SignUpGenius helps us to do this," says Rev. Snyder. "I am able to set up specific times that I will be available for communion and I can limit the number of people who are scheduled to attend so that we can honor the social distancing requirements based on our space."
With the free version of SignUpGenius, Rev. Snyder was able to set quantity limits for each slot as he created batches of time slots at once.
"I appreciate the ability to limit the number of people who can sign up in each slot," says Rev. Snyder. "I also appreciate the ability to easily generate multiple slots over multiple days at one time. It is also tremendously helpful that I receive an email every time someone signs up. This helps ensure that I do not miss an appointment."
Our free plan provides lots of organizing power in a time when funds are tight. If you have questions about how to maximize your free SignUpGenius plan, please contact our customer support team.
"SignUpGenius has met our need at a crucial time for us," says Rev. Snyder. "The abundance of tools available in the free version is wonderful."
We're proud to help communities find ways to connect during the pandemic. See our guide for pivoting during COVID-19 for more resources.