Thank a Teacher and Show How Much You Appreciate Them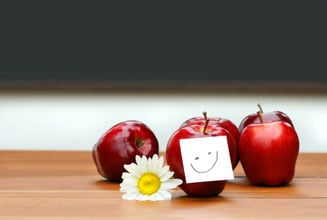 We're nearing the end of the school year (can you believe it?), and it's time to make sure those child whisperers otherwise known as teachers understand how much you appreciate their hard work. 
National Teacher Appreciation Day is Tuesday May 3 this year, and National Teacher Appreciation Week runs the whole week. Since we want you to look like geniuses this year, we're sharing our best tips and advice for putting on a smart display of appreciation.
Get your planning in line now, and you'll reap the benefits when you see those big smiles on your teacher and staff faces. And remember, it's never out of style to simply say thank you.