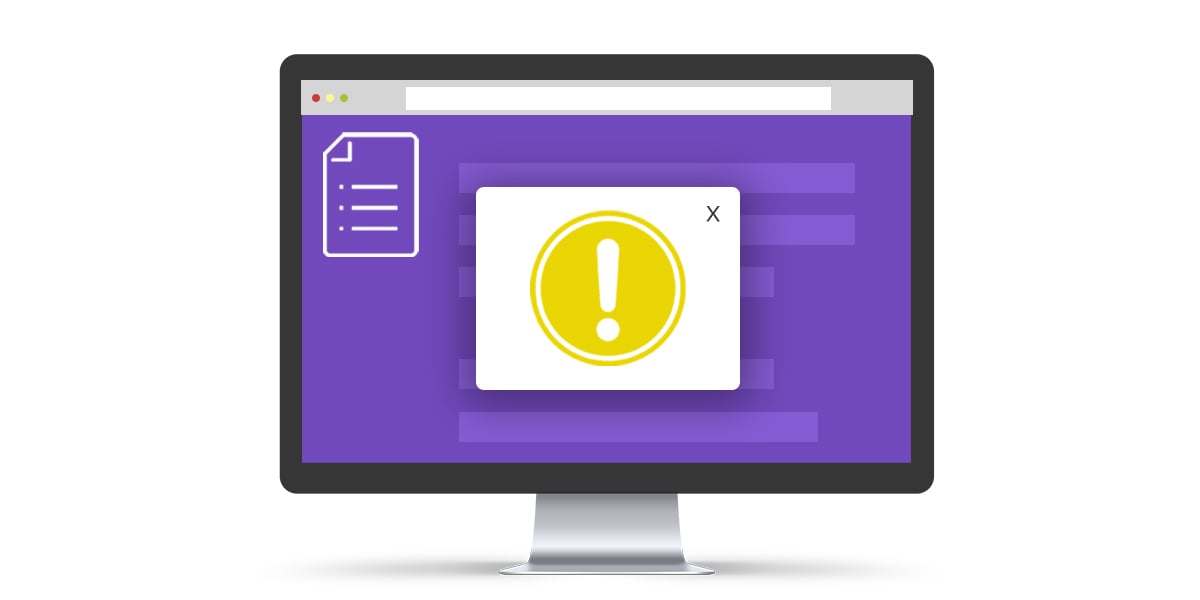 Google Forms is an easy way to survey audiences and get the info you need. However, the tool doesn't include advanced features to simplify group organizing for school, work, family events and more.
Online sign up tools, such as SignUpGenius, work differently. They exist to help you organize any event or group of people, from potlucks to appointments to volunteer shifts. If you've been using Google Forms, here are four signs that it's time to make the switch to an online sign up tool that will set you up for success instead of frustration.
1. You had no-shows at your event
You've set the date and invited your group to sign up. People might have committed, but on the day of the event, some forget to show up. You could have emailed everyone to remind them, but you have plenty of other things to think about. If your event has multiple or recurring dates, you don't have time to constantly monitor and email reminders to every participant. A basic tool like Google Forms will not automatically email reminders to every participant.
With SignUpGenius, you can create an online sign up and we'll send automatic confirmation and reminder emails to those who sign up. Participants can even add the event to their personal calendar with a simple click.
With our premium features, you can customize the confirmation and/or reminder emails to provide people with additional information. You can even attach documents in the email.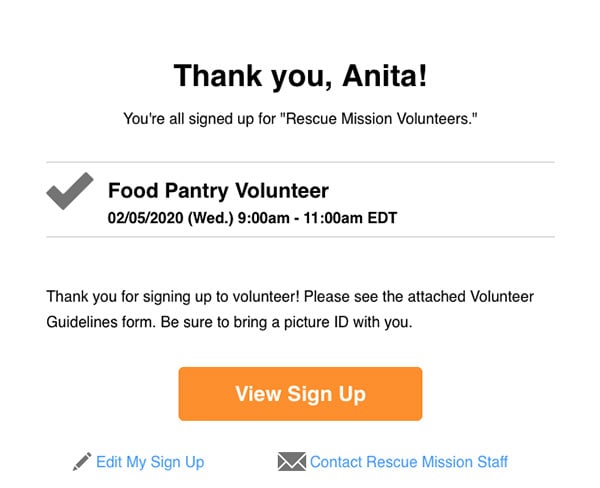 2. People have not paid you
No one likes tracking people down for money. People have signed up on the form, but since you cannot collect money on a Google Form, you need to figure out another way to collect payments.
This results in phone calls, emails and a spreadsheet to track which participants have paid. Oh, and get ready to be asked "Do you have change for a $50?" when someone tries to pay. And finally, there's the time spent going to the bank to deposit the cash and checks from your group. Whew, are you exhausted yet?
We want to help, which is why we provide the option to collect money directly on your sign up. You can easily collect a specific amount or leave the amount open-ended, for items like donations. You can create multiple payment options and even offer discounts. We give you the option to require payment or make it optional. The reporting feature on your sign up will note payments collected from participants.

3. Everyone is signing up for the same slot
With Google Forms, there is not a way to limit sign ups for a particular slot. If you've tried to accomplish this with a form, you've probably spent a lot of brainpower to make it work for your needs with numerous workarounds.
With an online sign up tool, you can easily generate all of your dates and times. You can also create various slots to serve as shifts or items that your group can sign up for. Each slot can accept as many or as few participants as you prefer. So, if you want to have one slot with unlimited participants or if you need multiple slots that only allow one person per slot, an online sign up is perfect for your needs.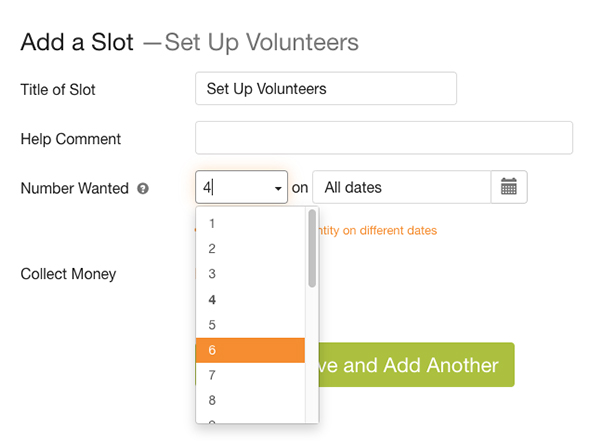 4. There's no way to view multiple form opportunities at once
If you are managing an event and have created either multiple forms or the largest form in the history of the world, it's likely your users will become frustrated while attempting to locate the correct form or sign up opportunity. Multiple disconnected forms can make it difficult for groups to ensure they are signing up on the correct form.
With SignUpGenius, we list all active sign ups on an index page. You can share one link to the index page and participants can easily navigate and locate the correct sign ups.
Need to group a particular set of sign ups together, instead of all the sign ups? With our tabbing feature, you can group a set of similar sign ups together as selectable tabs. Then, invite participants by sharing a single link that will direct them to these grouped sign ups that are selectable via the tabs at the top of the page. Your invitees can easily locate the correct tab and view the sign up opportunities listed.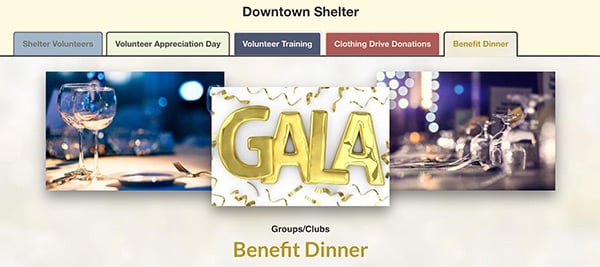 Embed the sign up link in your newsletter or website to direct participants to the sign up. Then, select our Back to Website Button feature to direct participants back to your website or any website once they have completed the sign up process. This creates a seamless sign up experience for participants.
Like Google Forms, SignUpGenius is free with our Basic features. These tools are perfect for small group organizing. We also offer even more robust capability with Premium features — giving you maximum sign up power for an amazing value.
Don't force a Google Form to work for volunteer and event organizing. Use SignUpGenius for all your group organizing needs. You'll be glad you did!