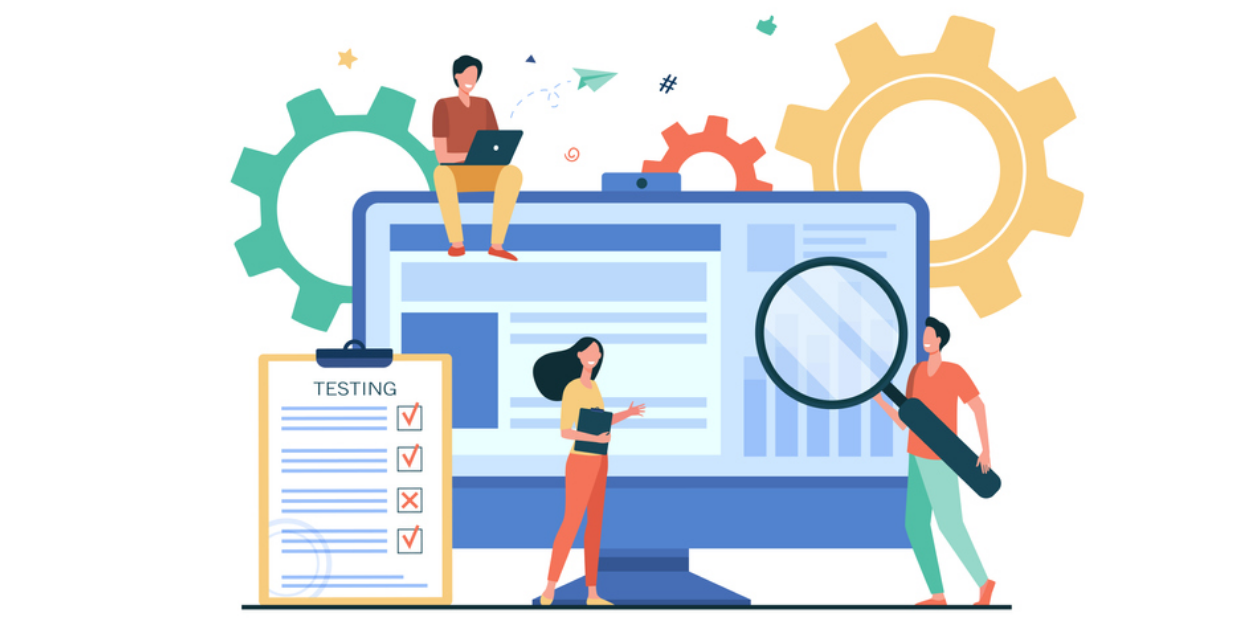 Sign ups can be used for a number of different event types. Whether you are creating sign ups for your school, church, nonprofit or business — you need a clean and professional sign up page to best represents your organization. We offer customization features that allow you to customize and professionalize the look of your sign up, allowing your brand to be at the forefront of every link you send out.
Ready to take your sign ups to the next level? Check out our tips for how to make your sign ups look more professional for both you and your participants: 
Create themes that fit your brand 
While we offer an extensive number of design options, we know that sometimes your events require a custom look, including your business's own branding. Our
custom branded themes
are the perfect way to showcase your sign up in a clean and professional manner — with direct ties to your brand, color scheme and
images
!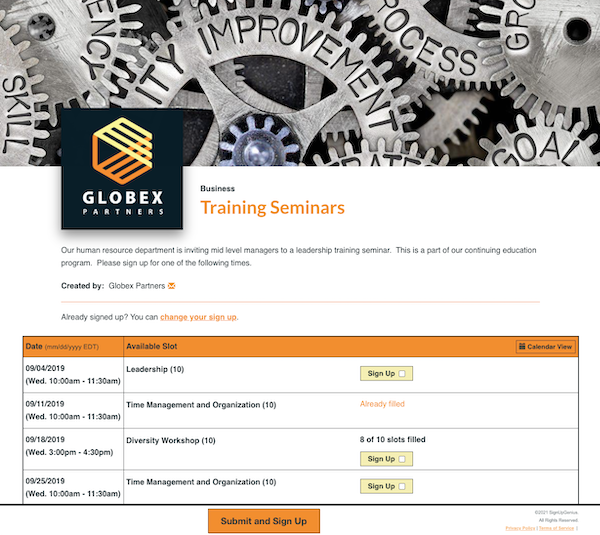 When building a sign up, we make it easy to create custom themes specific to your business. With this tool, you can select the design colors, layout and images. Fully customize every aspect of your sign up page to match your brand.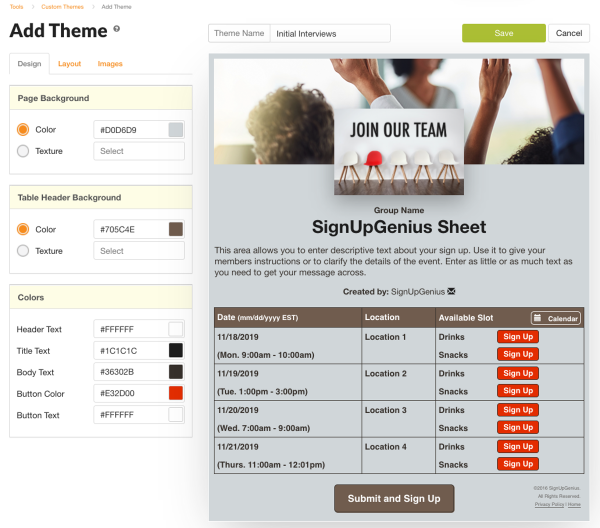 Remove ads from sign ups 
We place ads on sign ups in order to offer a free version of our sign up tool. However, ads may be a distraction for some participants. If your sign up represents an organization, you certainly would want to have them removed. Fortunately, it's easy to remove them! Create a clean look by
removing ads from your sign up with the click of a button
. This way, you don't have to worry about the ads that are showing to your audience. 
Achieve this by selecting "remove ads from this sign up" in the General Settings portion of your wizard. Your plan level dictates the number of sign ups that can simultaneously have ads removed. The feature can also be applied to future sign ups.  
With our platinum plan, advertising is automatically removed from all of your sign up pages. 
Hide names on the sign up 
Sometimes you need everyone to see the names of those who sign up. That's why we offer this as the default option when creating a sign up. But, did you know that you can also
hide the names
of everyone on your sign up? This not only helps keep the sign up looking clean and condensed, but it also is a necessary security feature for some organizations. 
Once you hide names, only you will be able to see the names on the sign up — when you are logged into your account. You can also create a custom report to view the name of everyone who signed up.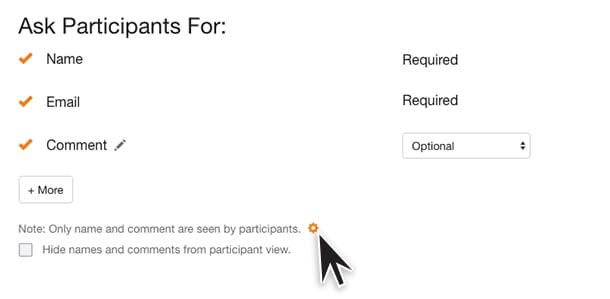 Share custom notifications 
Notifying your participants of their obligations is important, and you can relay all the information you need to share with our
Custom Notifications feature
. With this feature, you can create custom messaging to communicate additional information to your sign up participants. This might include things to remember, items to bring or follow-up steps for people to complete. 
These messages are automatically generated when a participant sign ups, creating consistency in communication without any hassle for you. Watch this video for the step-by-step process on setting up this feature so you can start streamlining communication with your participants.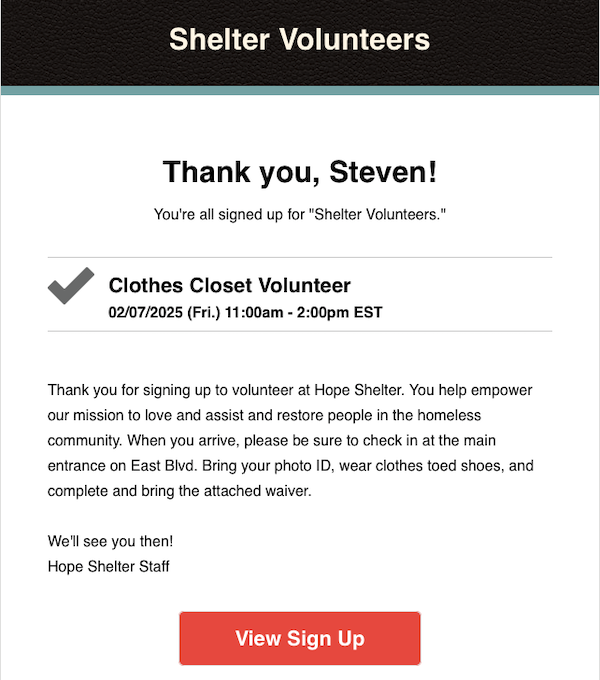 Remove SignUpGenius branding 
Want a page that is entirely customized to your brand? You can remove SignUpGenius branding on your sign up web page with our
Enterprise plan
.  
All SignUpGenius logos and banners will be removed from your page to give your sign ups the look and feel of your very own website. Make sure your sign ups match your branding with a custom theme and image to truly showcase a professional and unified look for your participants.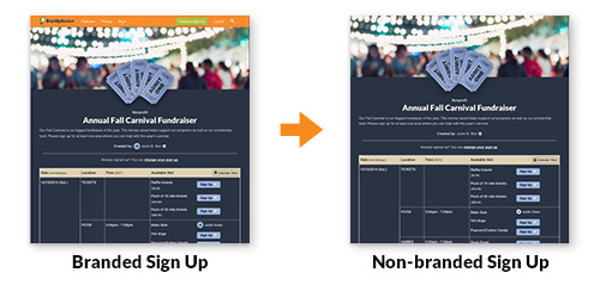 Customize your sign up link 
As a Platinum or Enterprise subscriber, you can customize the name of your sign up URL to match your organization's branding or shorten it. This is particularly helpful when you need to insert the link in a bulletin or newsletter, or have it better match your organization. 
If you'd rather seamlessly integrate a sign up into your website, we also offer the ability to embed sign ups. This way, the tool will look as if it is an in-house sign up tool. 

Now that you know a few ways to personalize and professionalize your sign ups, what are you waiting for? Get started today!