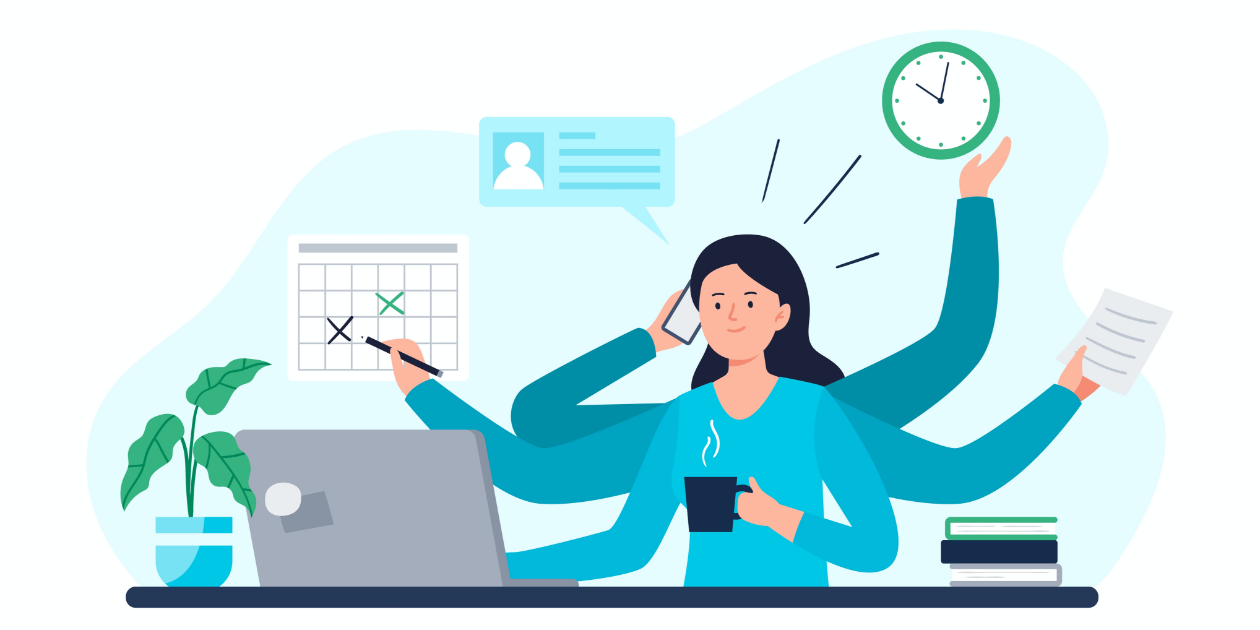 Volunteers are at the heart of so much good work in the community. People give valuable time to their favorite causes, and online sign ups help make the most of their generosity. Sign ups create a seamless experience for volunteers, offering convenient scheduling and communication. You can simplify administrative work by organizing your volunteers online, so you can focus on making a difference.
Learn more about how you can use sign ups to grow your mission and boost volunteer engagement.
Grow your volunteer support
Online sign ups offer a simple way to keep your group updated on volunteer opportunities and reach a wider audience. You can create a sign up in minutes to streamline your recruiting efforts.
Promote your sign up link
in communications like email and e-newsletters, and share on social media if you are open to volunteers from the community.
People can choose opportunities on your sign up that are a good fit for their schedule and interests. After confirming their volunteer slot, participants will receive an automatic confirmation email and you can elect to also send reminder emails before the event.
Sign ups are a great tool for growing volunteer support organically, both within your organization and in the community. Volunteers can also easily pass on the sign up link to friends who may be great volunteers. Want to shorten or customize the link to your sign up to make it easy to share? You can with our Platinum and Enterprise plans.

Simplify volunteer management
Managing volunteers can be challenging work. You need a tool that is easy to use and powerful enough to take care of your administrative tasks. Simplify volunteer coordination by automating several functions on your sign up, saving you time and busywork.
Choose to send automatic reminders before your event, selecting the number of days in advance to deliver messages to participants. This helps prevent no-shows and is one of our most popular features. You can also allow people to swap slots, giving volunteers the flexibility to exchange commitments without contacting the organizer.
It's easy to request all the information you need from volunteers by adding custom questions to your sign up. You can find out details, such as their t-shirt size, when volunteers are signing up. Additionally, instead of giving volunteers paperwork at the event, you can attach documents such as a wavier form to your confirmation email.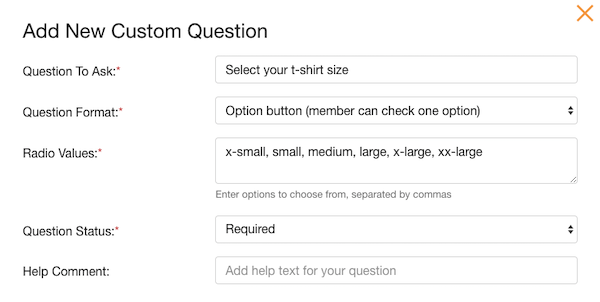 With an online sign up, everyone can see where volunteer needs exist. Organizers can track volunteer participation on a sign up in real-time and choose to add more slots if needs change for your event. You can use the hide past dates feature to display your most current volunteer needs and help people save time as they browse opportunities.
Avoid last-minute changes to your volunteer schedule by opting to lock your sign up on a certain date. This will prevent volunteers from canceling their commitment when you are planning on their attendance.

Streamline communication
Skip the confusion of reply-all emails and keep volunteers updated with convenient
messaging features
. Share information quickly via text to connect with participants wherever they are. You can invite participants to opt-in to receive text messages, or people can continue to receive updates via email. You can also schedule your messages to be sent to volunteers at a specific time, so you can reach your group with information when they need it.
Help volunteers arrive on time by syncing your event location on your sign up, and the mapping feature will also link the Google Maps location to confirmation and reminder emails. You can customize your confirmation and reminder emails with essential information, such as parking instructions or logistical information.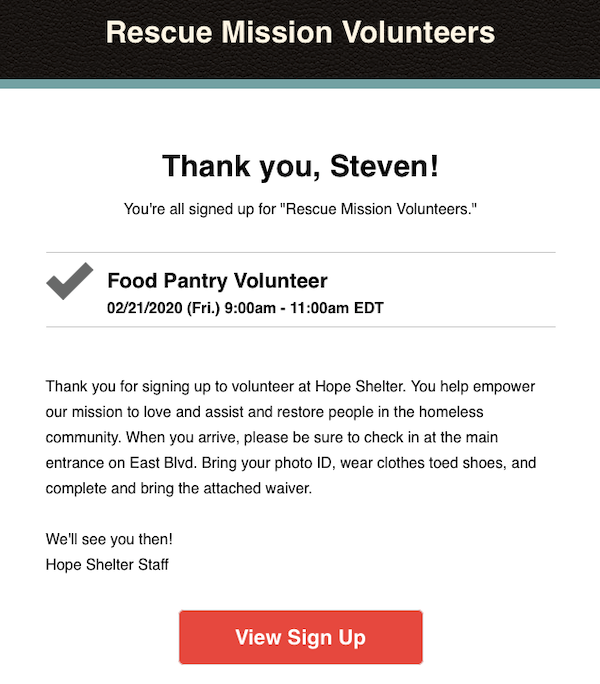 We offer many helpful features, and our integration with Membership Toolkit gives you more power to streamline group organizing. The tool provides a variety of features from communication and volunteer management to message boards and accounting. Your team can simplify operations by engaging with every area of your organization in one place. You can even customize a website to house these features.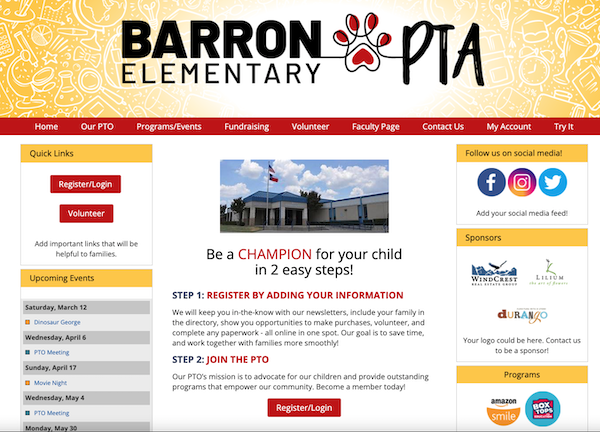 Gain insights
Managing volunteers often requires collecting information. Sign up administrators can generate reports to review the volunteer data submitted on their sign up such as names, schedules and contact information. You might need to know which volunteers donate the most time to identify your most engaged supporters. You might also want to maintain notes or other contact information about your volunteers. Gold and higher subscribers can
run volunteer hours reports
, showing how much time people are dedicating to service for your group.
Integrating your sign ups with a CRM helps you gain even more insight and collect more data from your volunteers. This is why we've built an option to integrate with NonProfitEasy, a CRM solution created for schools and nonprofits. Customers can sync sign ups with their NonProfitEasy CRM database, allowing them to capture each interaction with donors, volunteers and the community.

Online sign ups are a valuable tool to save time and stress when coordinating your volunteers and grow support for your mission. With this helpful solution at your fingertips, you can spend your time and energy where it matters most.