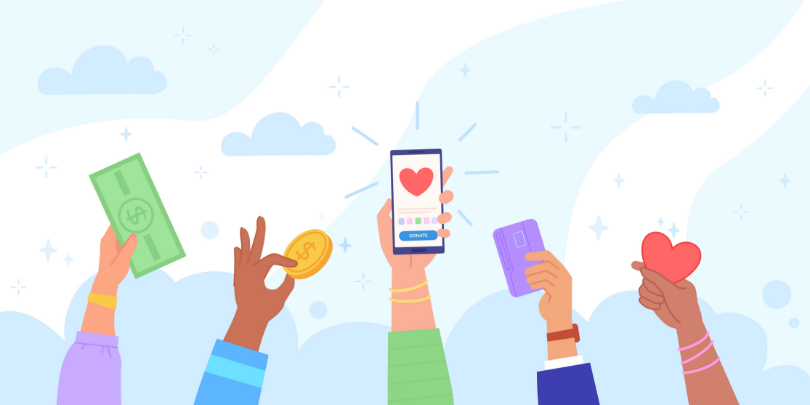 Donors and volunteers empower nonprofits by supporting their mission with valuable resources and time. Engaging donors is a year-round effort, from introducing people to your cause to growing long-term relationships. Nonprofit teams focus on many areas at once, making it important to simplify administrative tasks and communication.  
Sign ups simplify organizing for donor outreach and events, so you can spend more time building relationships. Check out these ways that sign ups help grow your donor base and support for your cause. 
Get the Word Out 
Sign ups are easy to share on social media and through digital channels, helping to raise awareness of your events. If your volunteer opportunities and events are open to the community, make sure to
promote sign ups
and encourage current supporters to share with friends. Word-of-mouth buzz is powerful, and a recommendation can go a long way to resonate with people looking to make a difference.  
The first step to connecting with new donors is sparking interest in your nonprofit's work and showing the impact your organization makes in the community. Sign ups help expand your network of donors and volunteers by inviting people to be part of your mission. 
Want to shorten or customize the link to your sign up to make it easy to share? You can with our Platinum and Enterprise plans.

Reports 
Volunteers are generous with their time and money - 
one study found that 79% of volunteers also donate to the organization
where they serve. Your next donors may already be helping your nonprofit, so having access to volunteer data is critical to grow your financial support.  
With our gold and higher premium plans, you can run reports to track volunteer hours and see who is dedicating time to your group. This insight helps you see which volunteers are already donating and identify potential donors who are invested in your cause.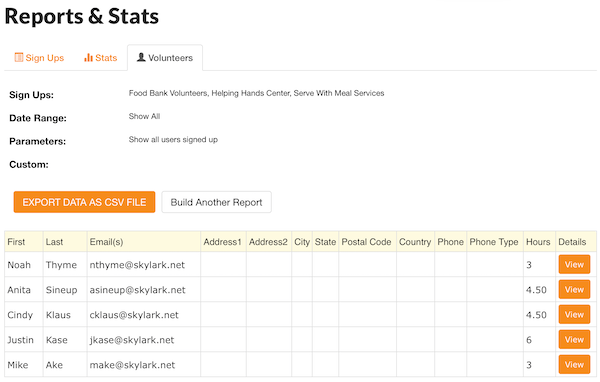 Activate Online Payments 
You can offer a convenient way for people to support your nonprofit by accepting donations on your sign ups. Simply add donation slots for specific needs or annual giving by setting up our payment platform
LumaPay
, powered by Stripe. This will give people the option to donate when they sign up to volunteer or attend an event.  
With LumaPay, you'll have access to advanced features such as payments data and insights with dashboard functionality. You can track donors and capture contact information so you can follow up with a receipt and a thank you and include them in your nonprofit's communication. 
Plan Donor Appreciate Events 
Cultivate lasting relationships with donors by showing your gratitude with appreciation events. These don't have to be fancy or require a lot of planning, supporters will be most interested in finding out how their investment is advancing your work.
Coordinating a successful event depends on your organization, your goals, and the type of donors you have. Organizing smaller events creates a more personal experience while inviting your entire group of donors offers a great networking opportunity. 
Send an RSVP sign up for your donor appreciation events, so you can track attendees in real time. It's easy to personalize your event by including a custom question to find out important information such as meal preferences or t-shirt size. You can send custom reminders with important details and set up automatic reminders to send to attendees a few days before the event. 
Want to give donor appreciation gifts? Check out these ideas.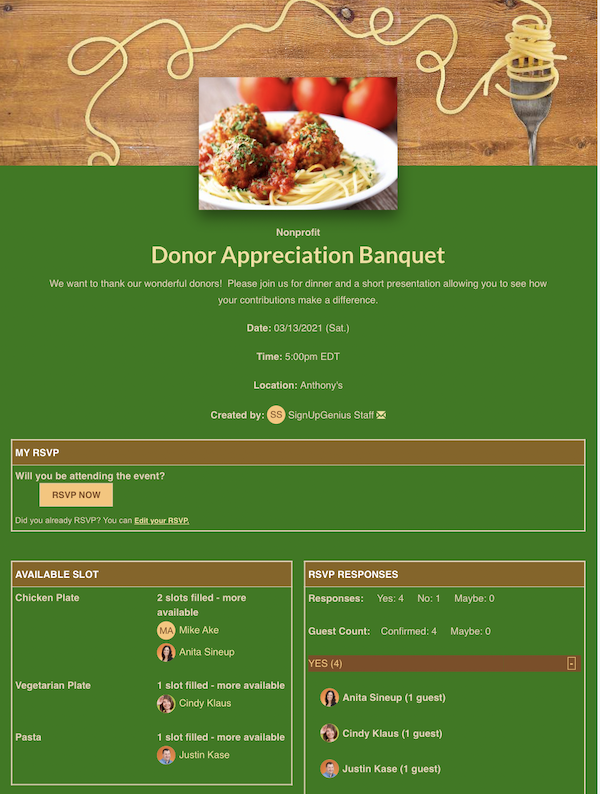 Donors are partners in a nonprofit's work, sharing the dedication to advance world-changing progress. Sign ups help connect more people to your cause, so your team has more time to spend making an impact.