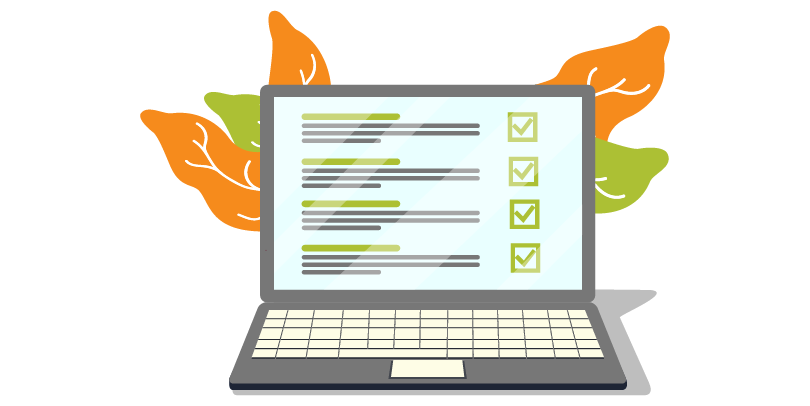 Whether you're scheduling company interviews, arranging volunteer outreach, or planning potlucks, life can get pretty hectic. Thankfully, we've got your back when it comes to organizing multiple events at once.
Instead of flooding the same people with multiple invites, we're here to show you the way to bring together all your active sign ups. Here are a few ideas to consolidate all your sign ups so you can clear the clutter and manage your life with less stress, less mess, and more organization.
Bring Together Your Sign Ups
To start off the process of simplifying your event organizing process, bring together all your active sign ups under one account. Volunteers will have no problem finding information and opportunities once all the communication and sign ups are unified through a main account. With all sign ups in one account, you can direct your audience to an index page of all your sign ups. However, this feature doesn't give you many customizations or limit the sign ups that are listed on the index page.
We understand and embrace that teamwork makes the dream work, so our Multiple Admin feature can help you bring in your A-team to help you with managing and creating your sign ups. If you already have various people working on different sign ups, they can keep all their hard work and easily transfer their sign ups to the main account for your company, church, sports team or other group.
Round Up Related Sign Ups with Tabbing
If you have ever wanted to be able to move seamlessly between similar sign ups without having to open a new tab, we're right there with you. It's a good thing we have the
Tabbing feature
, which allows you to connect similar events through selectable tabs at the top of your sign ups.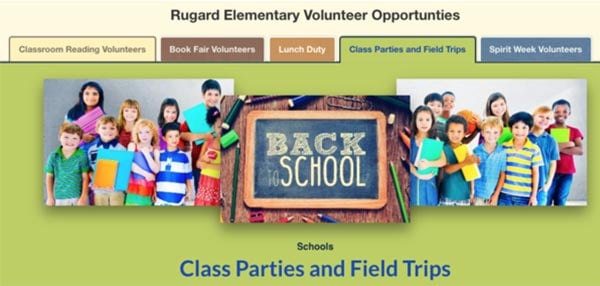 This feature is particularly useful for times when you have an event with more than one location, different shifts, or an event that occurs on a monthly basis. With all the similar sign ups available in the same place, participants can view all of the opportunities for each part of your event. To make your sign up process even more flawless, you can integrate sign ups with your website by creating a custom button to direct people to any webpage after they finish the registration process.
Genius Tip: Take advantage of every helpful feature including copying the link of any of your sign ups and pasting it in an email, on a website, or in a group message to get the word out to participants about your event. You can copy and paste the link for any sign up that is part of the tabbed group and volunteers will be able to browse through all of the tabbed events!
Prepare with Portal Pages
Unlock the
Portal Pages feature
with a
SignUpGenius Enterprise plan
to advance to the next stage of organization for your events. Centralize all your related sign ups in one location so you can run multiple complex events and send out one link where staff, volunteers, and community members can easily find upcoming events.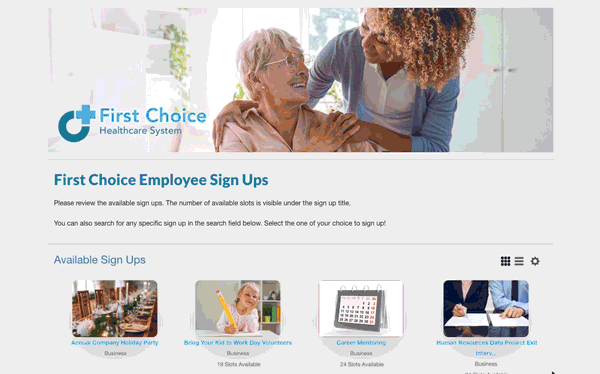 With this tool at your fingertips, you can share your portal page link instead of sending out individual invites to all of your active sign ups. This way, you can encourage people to engage with all of your events and subscribe to groups of your choosing to help them stay in the loop with text messages and emails. You receive unlimited portal pages with the Enterprise plan, so your organizing power is endless!
Genius Tip: Go even further with your Enterprise plan and embed your sign ups and portal pages directly onto your website. This will create a seamless sign up experience and make it simpler than ever for participants to volunteer their time.
After these tips and tricks, you are definitely on the fast track to become an event organizing genius. With your sign ups displayed in one location and a centralized page for all communication and information about events, you will have helped yourself and your volunteers — a win-win!