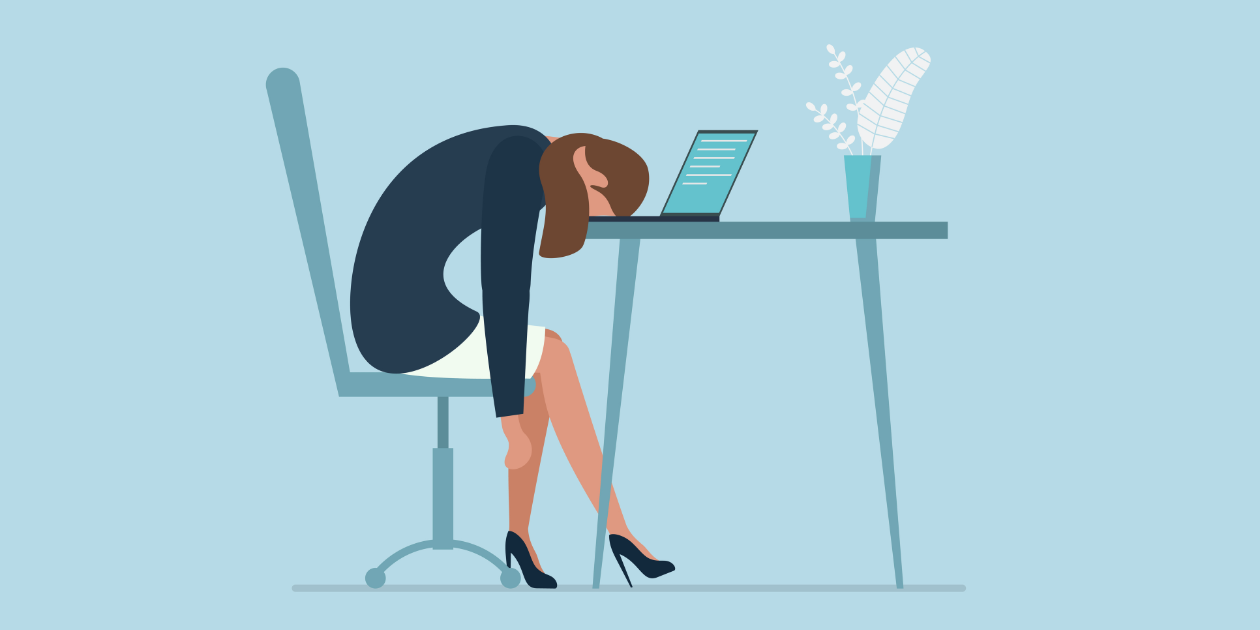 Pitfalls are a part of life – even when creating something as simple as an online sign up. In most cases, it's easy to create a sign up. Our tool is designed so anyone can organize a variety of events in just a few minutes. 
 But sometimes you may miss a step or get stuck when setting up your sign up. To help your experience go smoothly, we are covering common pitfalls that happen when creating a sign up. This way you will be armed with the knowledge to help you steer clear of those common mishaps that can occur.
Assigning dates and times to slots 
It's easy to get tripped up here and confuse dates and times with slots. To clarify, let's define the terms. A slot is simply a title for what people are signing up for. If you only had a date listed on your sign up, people might not know what they were signing up for. So, the slot defines the role. It might be titled as something such as: volunteer, set up, or register. 
The dates and times you enter are the shifts that are assigned to the slots. We also offer the option to have slots without any dates or times assigned to them. This is helpful for sign ups that don't require a specific time – such as a donation sign up. However, if you create dates and times, you must assign them to slots. This way you define the time parameters for your slots.  

Having this kind of flexibility allows you to create slots to serve a variety of purposes. Genius Tip: if your dates and times are recurring in regular intervals, use our tool to automatically generate dates and times for you. It will save you a lot of time! 
Forgetting to invite people to sign up 
Just because you created a sign up, it doesn't guarantee that people will know how to find it – unless you've perfected your telepathy skills. Once you've published your sign up, there are a variety of
ways to invite people to the sign up
. The easiest option is to proceed and send invites directly from the messaging tool in our system. If you  prefer to invite people from your own email program, you can copy the link to the sign up and share it anyway you like. Anyone with that link will be directed to your sign up page.
Genius Tip:
See these
five ways to promote your sign up
.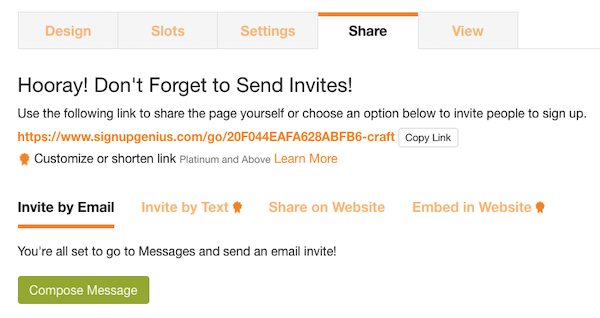 Forgetting to remove ads with premium subscription 
With a
premium subscription
you can remove ads from your sign ups. If you have a platinum or enterprise plan, the ads are automatically removed from all sign ups. However, our silver and gold plans allow you to
remove ads
from a particular number of sign ups. This means you could technically create more sign ups than the number you can remove ads from. Because of this, you must manually elect to have ads removed. This can be done easily as a part of the sign up creation process.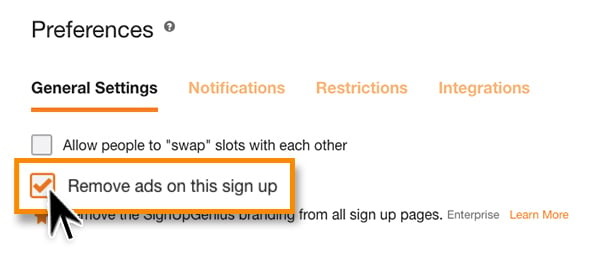 Other common mishaps to consider 
Forgetting to hide names on your sign up (and, it's free!
)
Not assigning the correct number wanted to slots 
Using a link instead of hyperlink in your sign-up details 
Forgetting to automate hiding past dates 
Now that you're aware of these common sign up creation mistakes, you are well on your way to being a SignUpGenius expert. Others will be so impressed they'll ask you to create sign ups and transfer it to them. So, get started creating your next sign up today!