Hide Names on Sign Ups
We offer the option to hide the names and comments associated with your sign up to provide greater privacy for those who access a sign up. 
When you are creating or editing your sign up, on Step 5: Settings, select the gear icon next to "Note: Only name and comment are seen by participants."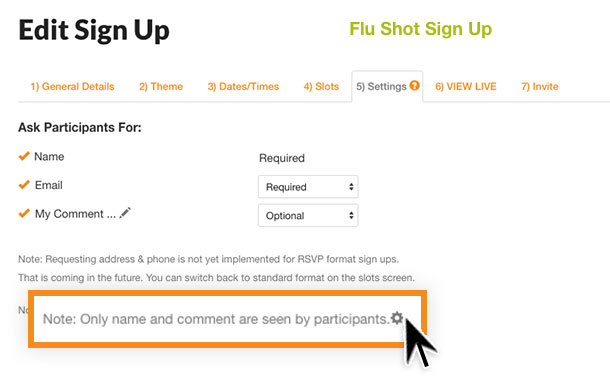 You will then see the option to "Also hide the names from group members." When you check this box, names and any comments entered by participants will not be visible on the sign up.  
Click "Update" at the bottom of the page to save the changes made to the sign up.
As the sign up creator, if you are logged in to the site, you will be able to see the names and comments of those who signed up because the system recognizes you as the creator. 
When participants view the sign up, they will see "Already Filled" next to slots where participants have already signed up, or they will see the number of slots that have been filled of the total number of slots available.