Press Releases
/ SignUpGenius Powers COVID-19 Vaccine Scheduling Across the Country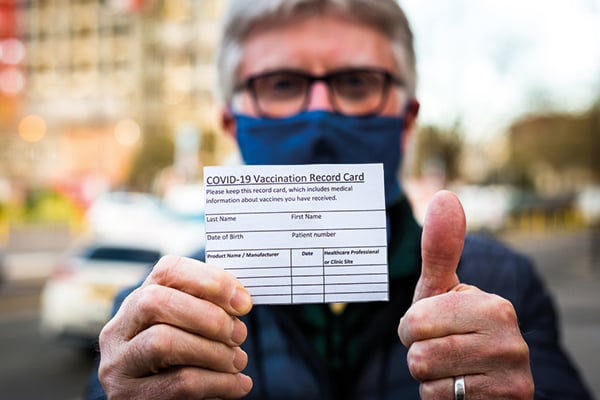 CHARLOTTE, N.C. — As groups prepared to distribute COVID-19 vaccines last December, organizers reached out to SignUpGenius for help with appointment scheduling. Healthcare groups used the site to organize shifts, trainings and volunteers before the pandemic, and knew online sign ups could simplify registration for this critical effort. 
The SignUpGenius support team worked extra hours throughout the holidays to help customers such as county governments and universities easily set up appointments. People have signed up for more than 3,700,000 COVID-19 vaccine slots in 2021, and site traffic reached an all-time high in February as people scheduled vaccinations in all 50 states.  
"Organizers faced the challenge of creating a vaccine scheduling system that could handle large groups and is easy to manage," said Teresa Clark, Customer Service Manager at SignUpGenius. "We are able to get customers up and running quickly with SignUpGenius and customize features for their needs, so they can focus on their lifesaving work." 
As healthcare professionals fought the pandemic on the frontlines, people used SignUpGenius to serve their communities in new ways such as coordinating virtual learning, meal deliveries, and socially-distanced volunteer work. To simplify virtual event planning, SignUpGenius launched a Zoom integration to sync video conferences with online sign ups. 
SignUpGenius is part of Lumaverse Technologies, a company funded by Providence Strategic Group that helps people find brighter ways to connect with technology. Appointment scheduling software TimeTap, also part of Lumaverse, is also supporting vaccine distribution with its scalable solution. To date people have scheduled more than 775,000 vaccine appointments with TimeTap.  
About SignUpGenius and Lumaverse Technologies
SignUpGenius simplifies the process of coordinating events and people by providing online sign ups for nonprofits, schools, sports, churches, families, colleges, businesses and organizations. By enabling up to 22 million unique visitors per month to sign up for tasks online, SignUpGenius has done away with the need for paper sign ups, reply-all emails and phone trees. In 2020, SignUpGenius launched Lumaverse Technologies ("Lumaverse"), a platform of leading group management solutions focused on nonprofits and K-12 schools. Lumaverse expands the power of SignUpGenius by coupling it with technologies that solve volunteer, member, event and fundraising management challenges. 
SignUpGenius on Facebook
SignUpGenius on Twitter
Contact SignUpGenius: [email protected]