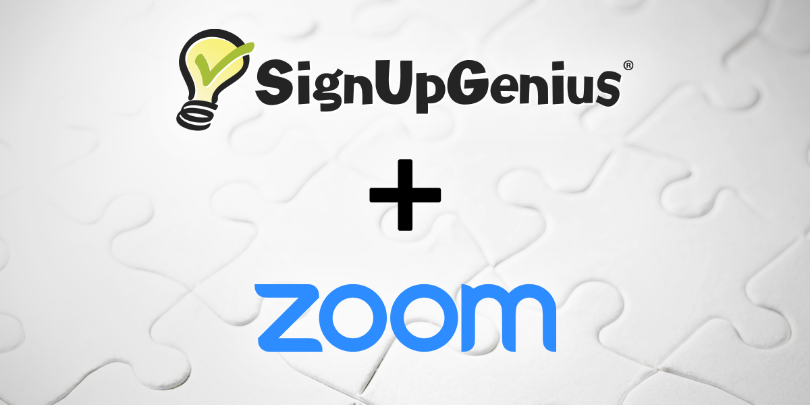 Zoom has quickly become a leading software for online video calls during the coronavirus pandemic, and now you can directly link to Zoom meetings on your online sign up. With our Zoom integration, people can easily join virtual meetings and get involved.
Genius Tip: Are you an educator? See how Zoom is providing special offers to K-12 schools affected by COVID-19.
How the Integration Works
Create a sign up
, and when you get to the Slots tab, click the option to 
Add Dates
. Once you add a date, you will see a video camera icon under the Location heading.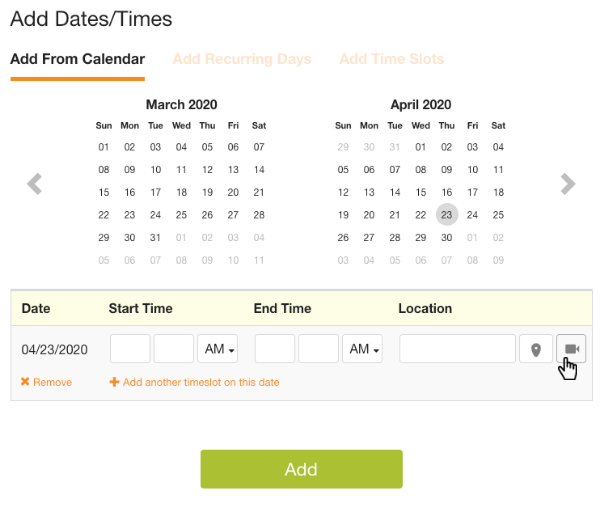 This will bring up a new window where you can enter your Zoom Meeting ID to provide a Zoom meeting link on the sign up.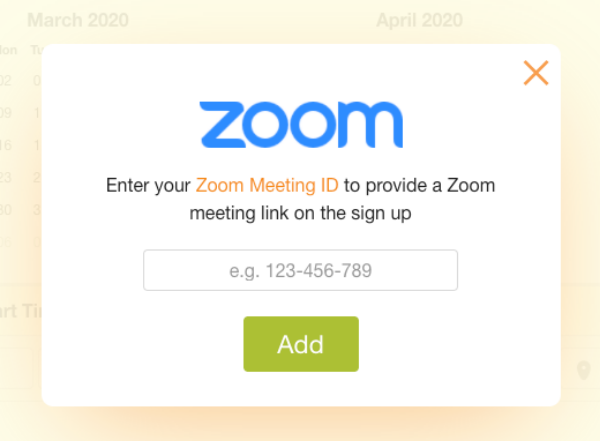 If you have a Zoom meeting link, you can simply copy the string of numbers that appear at the end of the URL and paste them into the Zoom meeting ID field. That number may be anywhere from 9- to 11-digits long.
Once you publish your sign up, you will see a "Zoom Meeting" link appear in the Location part of the sign up description.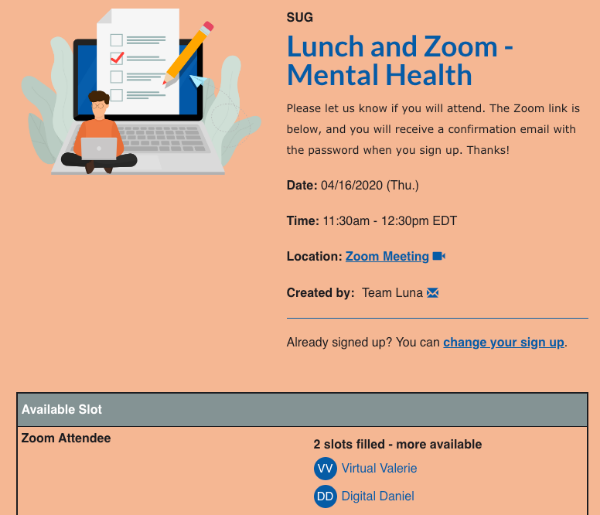 Participants can visit the sign up and click on the link at the time of your meeting to join. The sign up confirmation and reminder emails will also include the Zoom link to make it easy for participants to locate it.
Zoom Meeting Security Tips
We recommend following Zoom's
privacy and security guidelines
when planning Zoom meetings. Some pre-meeting settings you can enable include:
Waiting rooms, where participants wait for hosts to admit them into the main room.
Passwords at the individual meeting level and the user, group, or account level.
Join by domain, which requires individuals to sign into a Zoom account and/or ensure their email address is on an approved list.
Remember that you can always add an
extra layer of security on your sign up
by navigating to the Settings step, clicking the
Restrictions
tab under Preferences, and expanding the
Enhanced Security
option. Here you can set an Access Code to your page or limit sign ups to people in your designated group. You can also
hide names and comments on the sign up
within the Settings tab.
With our premium plans, you can create custom reminder or confirmation messages. This way, you can include additional details about the meeting or send security information such as a Zoom meeting passwords to only the people who sign up for the event.
Whether you're scheduling video conferences or managing other online events via Zoom, we hope this integration helps make your experience simple, safe and connected. Go forth and Zoom, geniuses!