Press Releases
/ SignUpGenius Boosts Fall Organizing with New Features
SignUpGenius Boosts Fall Organizing with New Features
Upgrades include launch of map location tool and custom link builder.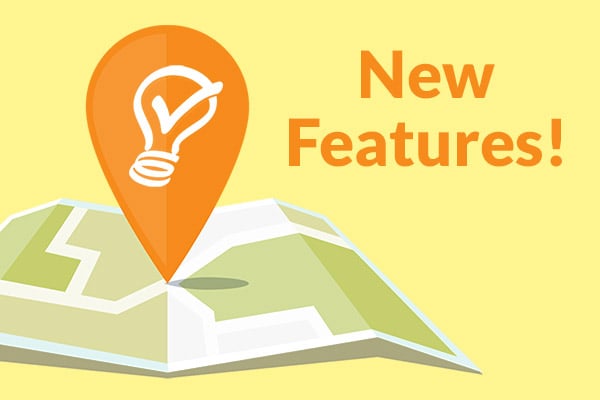 CHARLOTTE, N.C. — SignUpGenius, the leading online sign up service for event and volunteer management, has debuted several new features to simplify group organizing this fall. Site upgrades include:
Google Maps Integration: Sign up creators can now add map links to sign up pages helping group members know where to show up for volunteer shifts, job interviews and other events. Participants can click on the link to pull up directions to the specified location.
Custom Link Builder: Platinum and Enterprise users can create customized links for their sign up pages — ideal for branding and sharing on printed materials. Platinum and Enterprise users also have access to a generated short link to limit characters for social media posts or email communication.
Email On the Go: Organizers can quickly send email and text messages to group members with the SignUpGenius mobile app. Users can also access created sign ups and view reports on the app.
No In-App Ads for Subscribers: Paid plan subscribers will no longer see any advertisements in the sign up creation process and account areas of the site.
Other site updates include increasing password security to protect sign up and participant data and launching responsive design for resource articles. 
"Our latest upgrades will make event planning even easier with tools for map integration and mobile communication," Senior Development Lead Jojo Serquina said. "We are excited to help people make a bigger impact with their fall events whether it's a class party or a large fundraiser." 
SignUpGenius has introduced several new features this year, including tools to help people collect money through their online sign ups. Fall is the busiest time of year at SignUpGenius as students return to school, new groups form and fundraising ramps up. Up to 14 million people per month use SignUpGenius, and 72 million unique people visited the site last year. 
About SignUpGenius
SignUpGenius simplifies the process of coordinating events and people by providing online sign ups for nonprofits, schools, sports, churches, families, colleges, businesses and organizations. By enabling up to 14 million unique visitors per month to sign up for tasks online, SignUpGenius has done away with the need for paper sign ups, "reply-all" emails and phone trees.
SignUpGenius on Facebook
SignUpGenius on Twitter
Contact SignUpGenius: [email protected]