20 Office Holiday Gift Exchange Tips and Ideas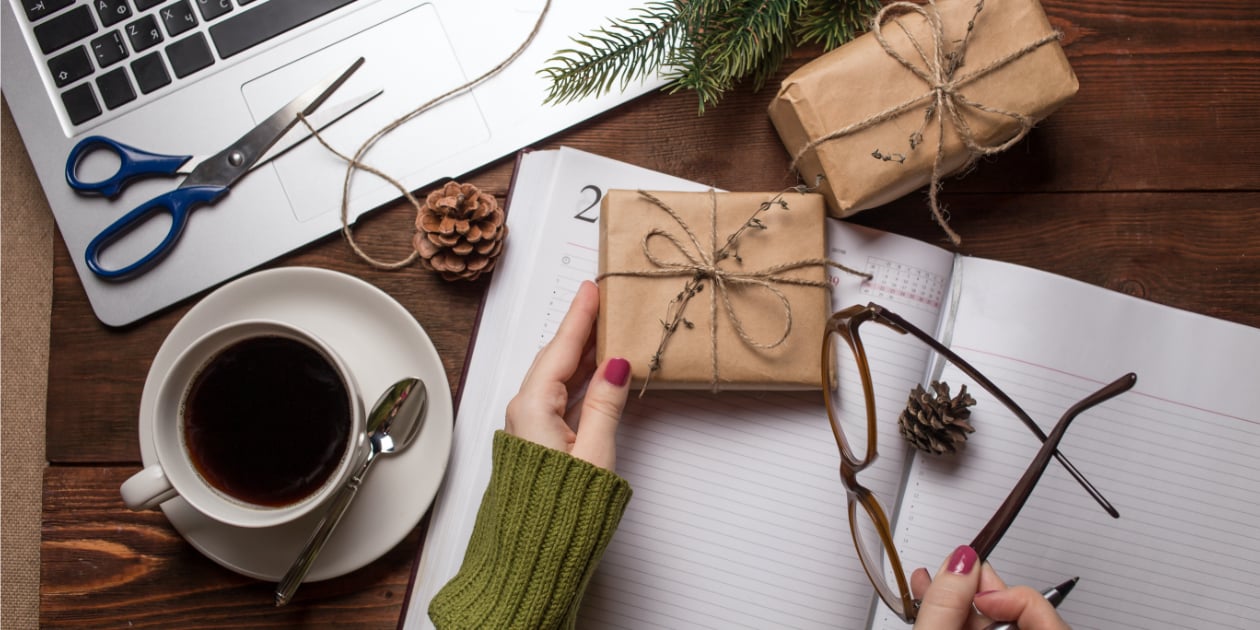 It's the season of giving again! Many of us might lose a bit of holiday cheer when it comes to finding that perfect present for the office gift exchange. Discover a few new approaches to the fun this year. Whatever option your office chooses, you're sure to find some fresh ideas below.
Let's Learn How to Party - This type of gift exchange can turn into a hilarious opportunity for gag gifts, or an excellent learning experience, depending on which way participants choose to run with it. Each person must bring a wrapped do-it-yourself book on a random or unusual skill.

Gift ideas: Examples of actual DIY books you can purchase on Amazon — The Manly Art of Knitting, How to Survive a Robot Invasion Uprising and Fancy Coffins to Make Yourself.

The Rotating Box - Perfect for larger offices with a variety of coworkers. Each participant brings a wrapped gift. The organizer starts by circulating a large crate or box with three wrapped gifts. The first participant opens all three and then must choose only one of the gifts, add their own wrapped gift to the box, then move it along to the next desk.

Gift ideas: Glossy photography books, make-your-own-hot-sauce kits and funny emoji pillows.

Stress Melt - Purchase your favorite go-to relaxation items, whether it's for the office or at home.

Gift ideas: Desktop punching bag, squeezable stress desk toys, feet warmers and fuzzy slippers.

Lift Holiday Spirits - Create packages with all the ingredients for one of your favorite creative cocktails or mocktails down to the mixers and cherries. Write out a toast to include as a festive twist.

Gift ideas: Don't forget the recipe and depending on price limitations, adding specialty glasses can be a nice extra touch.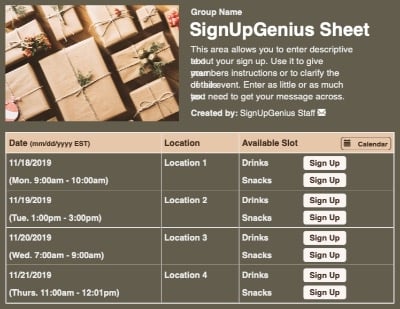 Secret Santa Week - Instead of limiting the fun (and stress) to one gift, consider a secret "adoption" of a staff member and bring several smaller and thoughtful treats each day of the Santa week.

Gift ideas: Drop off lunch from your coworker's favorite casual restaurant, send a thoughtful thank-you note about their contributions to the team, bring a single flower for their desk or deliver a fun afternoon snack.

Plan Outside the Box - Take the holiday celebration outside the office. Go somewhere fun as a group and mix it up for your holiday gift to each other.

Gift ideas: Attend a live music event, holiday comedy show or minor league hockey game.

Sock it To Me - Host a party where everyone must wrap a fun pair of holiday or themed socks.

Gift ideas: Fuzzy socks, socks with themed quotes, bright and colorful types.

Snack Swap - Dedicate a party to coworkers sharing their favorite middle-of-the-afternoon lull revivers to be stashed away for those days when they're needed most.

Gift ideas: Sugar-loaded dessert treats, caffeinated beverages of all sorts, protein sources such as mixed nuts.
Collect RSVP's for the office holiday party with an online sign up. View an Example
Let It Grow on You - After the staff exchanges a variety of different plants suitable to an office environment, the competition for the best green thumb begins—who can keep it alive the longest?

Gift ideas: Plants with good histories of indoor survival and symbolic meanings—snake plants (also called "mother-in-law's tongue"), English ivy, aloe and the peace lily.

Tree Huggers - Though a holiday ornament exchange is an idea that's been around a long time, it's still fun every year, and it's an easily available, low-stress, low-cost option.

Gift ideas: Find ornaments centered around a work theme, office personalities, or holiday humor. Consider prizes for the ugliest, most original or funniest ornaments.

Entertaining Desk Supplies - Ask employees to find funny desk supplies to keep them smiling throughout the year.

Gift ideas: Tetris stackable LED desk lamp, animal-themed sticky note dispensers and wacky or sarcastic penholders.

Pet Parties - Plan a party revolving around amusing pet gifts and send the peer pressure off to the pooches. If possible in your work environment, allow staff members to bring their pets in for the day to celebrate and if that won't work consider having participants submit pet photos to the event planner. Those with actual pets at home get the party gifts and the photos can be shown on a slide show.

Gift ideas: Wacky cat toys, gourmet dog treats and snarky water bowls, or a donation to a local animal shelter.

Make a Meal - Center your celebration around your favorite gourmet meals. Ask staff members to prepare a gift with some of the ingredients (or all if there's adequate refrigerator space) and any special utensils needed for an extraordinary dish.

Gift ideas: Besides unique ingredients, include items such as spice sets, grill tools and kitchen gadgets.

Exchange Mugs - Encourage participants to find mugs that will bring new chuckles or inspiration to its recipients each morning they use it.

Gift ideas: Consider filling mugs with treats such as candy, cookies or even gift cards depending on chosen price limits.
Organize your office Secret Santa with an online sign up. View an Example
Cookie Exchange - It's hard to disappoint when holiday sweets are involved. Ask guests to bring in favorite holidays treats to share with the team, and provide some surprise goodies on behalf of the company so there's plenty to go around (a hot chocolate bar is another festive option). Host a contest so everyone can vote for their favorite homemade treat!

Gift ideas: Cookie theme ideas can include: gingerbread people, snowmen, Christmas trees, snowflakes and stars. Provide holiday-themed Ziploc bags or food storage containers for staff to bring home leftovers.

Take It International - Assign or draw names for different countries around the world to serve as the gift's theme. If applicable, assigning countries based on cultures represented in the office makes it even more fun.

Gift ideas: German beer steins, Swiss chocolates or Columbian coffee.

Gift Card Swap and Steal - On exchange day, everyone draws a number to determine the order of choosing wrapped gift cards. At each turn, participants can decide to either choose a new gift or steal from someone else. However, after a gift has been stolen twice, it stays put.

Gift ideas: Gift cards to your favorite lunch spots, coffee house or movie theatre.

Let the Cards Decide - Participants bring a wrapped gift and choose a number, but instead of deciding themselves whether to choose or steal a gift, you pick a card at each turn with specific instructions. Some card examples might be: "Steal", "Swap", "Unwrap" or "Exchange Numbers". Cards may also include more elaborate directions such as "Switch gifts with someone wearing red."

Gift ideas: Fidgety desk toys, comic desk plaques or funny-shaped USB drives.

Game On - Host a game night party and ask everyone to purchase either a favorite or one of the newest additions to our country's current board game revival.

Gift ideas: Some suggestions from a 2020 Today Show list include Do You Know Me?, Flying Sushi Kitchen Game and Monopoly Speed.

Give Back - Instead of giving to each other, this year chose a specific charity and amount to donate as an office.

Gift ideas: Consider asking each participant to put the name of their favorite nonprofit on a piece of paper and draw names. Decide as an office to either pool funds to donate to one specific cause or set an amount for each person to donate to the nonprofit they randomly select from the pile.

One of the hardest and most rewarding parts of gift-giving is finding something that both fits the occasion and reflects the recipient's individuality. Wishing you success and the happiest of holidays!
Laura Jackson is a freelance writer based in Hilton Head, S.C. with her husband and two teenagers.