Blog
/ SignUpGenius Welcomes Jooners to the Family
The Genius Blog
SignUpGenius Welcomes Jooners to the Family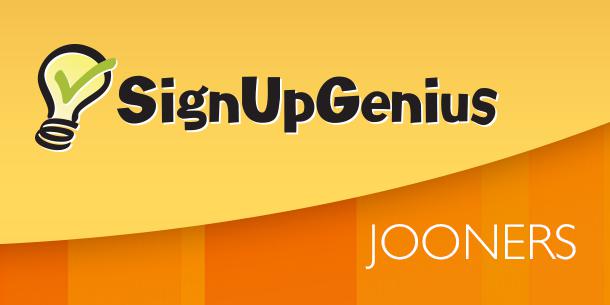 SignUpGenius is growing! We're excited to announce the purchase of online sign up site Jooners as of Jan. 1, 2016. 
It's true — Jooners customers will now have access to the largest sign up site and the best customer service available. They're in good company thanks to the more than 10 million people who visited SignUpGenius in October and made us one of the 500 most-trafficked websites in the U.S!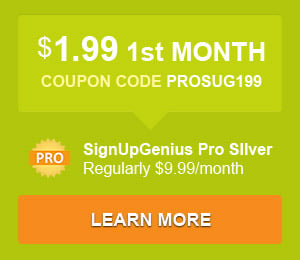 To celebrate all of the good news, we're offering a great deal: You can purchase your first month of SignUpGenius Pro Silver for $1.99. Hurry — the offer expires at midnight Sunday Nov. 8! 
We're constantly thinking of ways we can serve you better and believe this purchase will give us even more opportunities to do so. Want to read more details about the acquisition? Check out our press release.
Want to introduce your genius friends or a group to SignUpGenius? Send them our Starter Kit.
Posted by John Petreikis on Wednesday, November 04, 2015 7:13 PM EDT
I was informed that my Jooners subscription would be honored by SignUpGenius as a Silver Pro membership for the remaining time of my Jooners subscription. I was also told that I could start using that subscription now by logging in using my Jooners log in. When I do that, I can see my unpublished signup I created in Jooners but I do not have the Silver Pro level subscription I was told I would have. Here is the message from Jooners (note last sentence):

"If you have an annual subscription to Jooners, you can continue using your Jooners premium service through December 31, 2015. SignUpGenius will honor your Jooners premium subscription with a complimentary SignUpGenius Pro Silver subscription for the remainder of your Jooners subscription period. You are welcome to transition to SignUpGenius at any time between now and December 31, 2015. Simply create an account at SignUpGenius with the same email that you have been using on your Jooners account, and the Silver Pro membership will be added to your account automatically."

Please activate the Silver Pro features to my account (thebishopsschoolorchestra).

I am also confused as to what my 5 licenses for no ads allows me. Is it 5 signups per year or 5 active signups? I understand that there won't be any inappropriate ads, but I would appreciate to know your definition of inappropriate. Not only are parents receiving signups, children will be given access.

And just to give some feedback on price, If I decide to stay with a Silver Pro membership I will be paying over twice as much as I have been paying. That is very disappointing.
Posted by Teresa Clark on Friday, November 06, 2015 5:14 AM EDT
Hi Ed,

Thank you so much for contacting us regarding your Jooners account. We will be happy to help you transition to a Pro account with SignUpGenius. In order to assist you most efficiently, please email our support team and we will be happy to help you transition your login information correctly and get your account set up in the way that works well for you.
You can email the support team by clicking on this link: http://www.signupgenius.com/help I look forward to assisting with your account soon.