Press Releases
/ SignUpGenius to Acquire Online Sign Up Site Jooners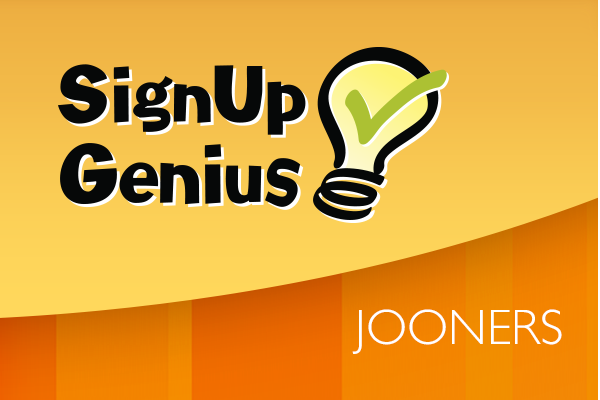 CHARLOTTE, N.C. — SignUpGenius announced today it will acquire Jooners, a leading online sign up site. 
The acquisition, expected to close December 31, solidifies the company's spot as the industry leader as it begins to consolidate the online sign up field. SignUpGenius provides online sign ups for volunteer and event management for up to 10 million site visitors a month. 
"We're excited to welcome Jooners' users to the SignUpGenius family. Our ongoing goal is to be the go-to site for organizing groups in every area of life, from school and sports to church and business. Life is busy, and we all need fewer passwords and systems to learn and remember," CEO Dan Rutledge said. "We felt like acquiring Jooners was a great opportunity to consolidate two online tools and simplify the organizing process for users everywhere. SignUpGenius is honored to have the chance to serve even more groups and help them make a difference in their communities."  
Founded in 2007, Jooners offers online sign up capabilities, along with free and paid accounts. Users will be able to convert current subscriptions to the SignUpGenius platform beginning immediately. 
"I am confident that SignUpGenius will be the perfect new 'home' for Jooners customers," said Elena Krasnoperova, CEO of SimplyCircle, the company that owned Jooners. "They are a recognized leader in this space, and they offer both sophisticated functionality and exceptional customer service." 
SignUpGenius has grown rapidly this year, moving to a new Charlotte headquarters and increasing staff by 50 percent. During the first three quarters of the fiscal year, 39.9 million people visited the site — the same amount that visited SignUpGenius during the entire 2014 fiscal year. Total revenue during that time rose 86% compared to the year before.  
About SignUpGenius
SignUpGenius simplifies the process of coordinating events and people by providing online sign ups for nonprofits, schools, sports, churches, families, colleges, businesses and organizations. By enabling up to 10 million unique visitors per month to sign up for tasks online, SignUpGenius has done away with the need for paper sign ups, "reply all" emails and phone trees.
SignUpGenius on Facebook: www.facebook.com/SignUpGenius?
SignUpGenius on Twitter: www.twitter.com/SignUpGenius?
Contact SignUpGenius: [email protected]