1. Build a Custom Sign Up
Choose a design theme and enter the dates, times and slots for which you need people to sign up!

2. Invite Your Group
Use our email invites or send people the link yourself. Post on social media or your website to spread the word.

3. People Sign Up Online
Group members can sign up 24/7. We'll notify you by email when someone signs up.

4. We Send Reminders
Customize when reminders are sent. Members can receive them by email or text.
Coaches
Organize team parent volunteers, collect money for fundraisers, invite families to awards banquets, plan team social events.
Team Parents
Coordinate healthy game snacks, plan end-of-season parties, schedule carpools for travel games, plan a team party potluck dinner.
Leagues
Manage volunteers for tournaments, schedule concession stand workers, build a field maintenance schedule, sign up referees and scorekeepers.
Schedule Carpools

Forget reply all emails and organize carpools with online sign ups.

Manage Concession Stands

Schedule volunteer shifts for game day food sales!

Run Fundraisers

Raise money and manage parent and volunteer tasks online easily!

Schedule Snacks

Get team parents organized with an online sign up sheet for game snacks!

Organize Volunteers

Allow volunteers to see tasks online and sign up at their convenience!

Plan Team Socials

Easily invite and manage guests for an end-of-season party or awards banquet.

Coordinate Events

Send invites, manage RSVP's, and collect supplies or payments for team events!
One site to organize everything.
This was our first year using SignUpGenius to coordinate volunteers for our Girls Carmel High School Swim Team season. We absolutely loved it. It was so easy for volunteers to use and gave our coordinators the tools they needed to effectively manage the 240 volunteers.

This is a wonderful tool to use to coordinate food tables/snack lunches for our traveling volleyball team ... It's perfect!

I just set up two snack sign ups for our school's water polo teams. I love how easy it was, how professional they look and how dynamic the tool is. Now everyone thinks I'm an Internet genius!

SignUpGenius has been incredible. Nothing but praise from all of our parents. We have 236 swimmers and nine meets in a six-week period. We managed 706 volunteer slot without an issue.

I love this format, and the team I am supporting loves it as well. I've had great feedback. So kudos and bravo to you!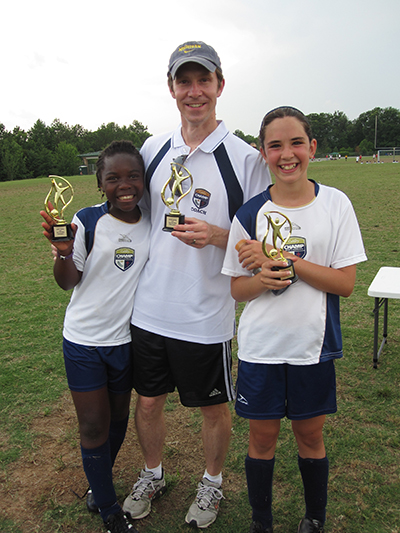 From One Coach to Another
CEO Dan Rutledge created SignUpGenius after being frustrated by coordinating his own team's soccer snacks. Word spread quickly and today SignUpGenius receives millions of visits each month and is supported by a passionate team. We organize massive swim meets and major sports tournaments - but the tool still works great for that simple 5-year-old soccer team. So no matter what size your team is, you can organize your volunteers in a snap. Now... if only it were that easy to get your players to pass the ball!
Why Use SignUpGenius?
It's Easy
Intuitive wizards make it simple to set up and simple to sign up.
It's Convenient
Group members can see all needs at once and sign up 24-7.
It's Customizable
Upload your team logo or choose from hundreds of professional designs.
It's Smart
Automated text or email reminders ensure no one forgets their tasks.
It's Powerful
Collect payments, coordinate any size event and manage volunteers easily.
Plus, resources to help you plan.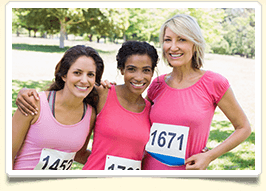 Organize a 5K, 10K or Fun Run
---
Tips for planning a race and raising money for a good cause.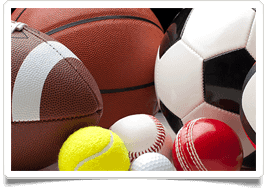 The Many Uses of SignUpGenius for Sports
---
Make life easier for coaches, team parents and league administrators.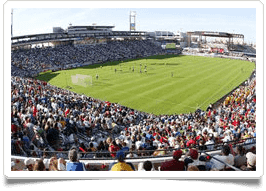 Soccer Tournament Case Study
---
See how The Dallas Cup coordinates 3,000 volunteers easily.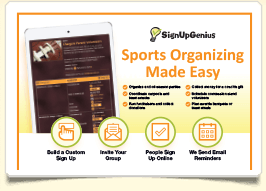 Introduce SignUpGenius to Your Sports Team
---
Download this one page overview to give to your coach.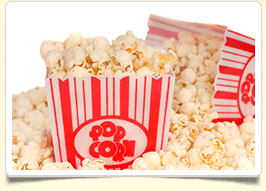 100 Concession Stand Ideas
---
From sweet to savory, pick foods that satisfy fans.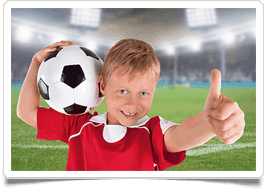 Top 10 Ways to Thank a Coach
---
Find a creative way to show your appreciation this season!