Kids Community Outreach Tips and Ideas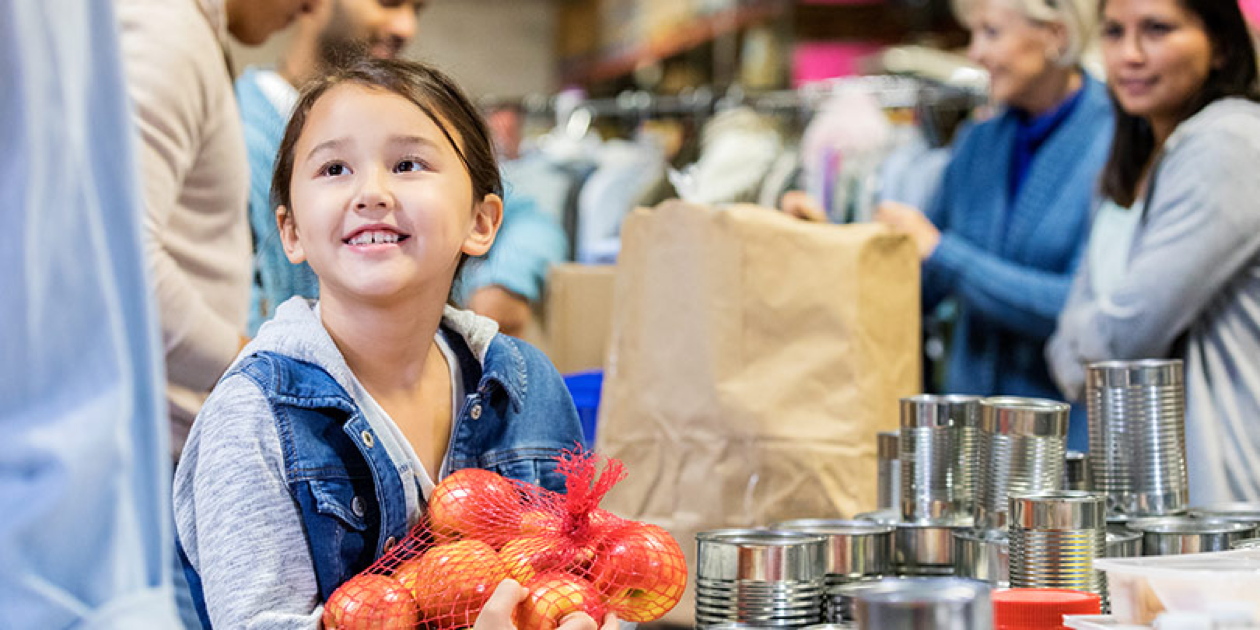 Teaching kids the importance of getting involved in their local community is an important part of their education. It allows them to engage at their own comfort level, while still experiencing the many benefits of doing good for others. These tips and ideas will set you and your group of kids up for success on your next community outreach!
Community Outreach Tips
Keep it Age Appropriate - When picking an outreach theme or idea, make sure it is age-appropriate for your group. This is especially true if the outreach idea will expose kids to real situations that they may not be emotionally prepared to process.
Consider Time of Day - Choose a day and time that will allow kids to be at their best and be successful at your outreach idea. For example, choose a time after they've had a meal and won't be too tired.
Prepare for Breaks - Kids often have shorter attention spans. Just because they have a lot of energy, doesn't mean that they can sustain long periods of activities without a break. Plan for regular breaks and watch to see if they need more breaks as you go.
Bring Snacks - Hungry kids can't focus, so make sure to have some healthy, allergy-friendly snacks. Fresh fruit, snack bars, juice and water will keep energy up on your outreach!
Pack Supplies - Even if you ask kids to bring certain supplies, it is wise to plan for them to forget. You'll want to bring extras of everything you might need, as well as packing supplies (like a first aid kit) in case of emergencies.
Plan Ahead - Set up the serving opportunities ahead of time so parents can align sports, school and activity schedules.
Plan a church community service day with a sign up. View an Example
Outdoor Community Outreach Ideas
Beach Cleanup - If you live near the ocean or a lake, a beach cleanup is a great way to get kids involved in a low-risk, high-reward community outreach project. Just make sure they have secure gloves and are given instructions not to pick up anything hazardous, made of glass, or otherwise dangerous. Also, be sure to tell them to stay out of the water! Genius Tip: Check out our ideas for planning a group beach cleanup.
School Cleanup - Choose a local school that needs some love. Have kids pick up trash, paint hallways or walls and even plant some fresh flowers and trees. If you have a budget, consider improving the playground equipment.
Feed the Homeless - Grab supplies and have kids assemble paper bag lunches. Then, go to parts of town where there is a large population of homeless people and hand out lunches. This works better for older kids. Also, make sure that they work in groups with adult supervision.
Sports Camp - Do your kids have special sports talents? Organize a free sports camp for local kids who would love to learn from them, and your kids will learn the value of sharing knowledge with others.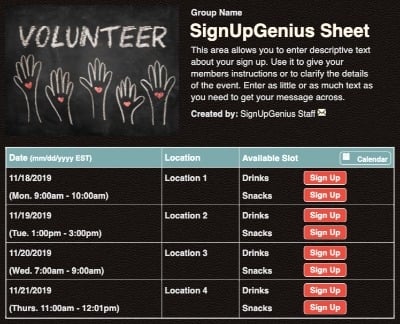 Creative Community Outreach Ideas
Art for All - Kids are natural artists. If there's an area of town with a need for some refreshing, get approval for kids to paint it. If a local park is being built, see if kids can paint tiles with positive messages to be worked into a wall or floor area. Or, have kids create art that can be donated to an elderly home, to a local children's shelter, or other places to cheer people up.
Music Benefit - If you have a group of musicians, create an ensemble to perform a benefit music concert with the proceeds going to a local cause. Kids who aren't musicians can help with the details needed to put on such an event.
Build Bikes - For many kids, they have to walk to get places, even in poor weather. Give them the gift of a bike to get around. Find a local charity that is looking for bikes and then get donations from local businesses for bike supplies. Organize a big bike-building day and donate finished bikes to your charity.
Ultimate Lemonade Stand - Remember those lemonade stands that pop up on street corners in the heat of summer? Put together the ultimate lemonade stand, with different flavors, excellent marketing in advance, music and a great cause. When people know that they'll get lemonade and help a great local cause, you'll end up needing more lemonade. Chilly out? Try hot cocoa or spiced cider.
Cookie Bake-Off - Everybody loves cookies. Have kids prepare cookies at home and bring them for the ultimate cookie bake-off. But the best part is that all of the proceeds for cookie sales go to help local people in need.
Music Camp - Similar to the sports camp, musical kids can offer free music lessons to local kids for a period of time. Other kids in the group can help organize the details and provide support to kids. See if a local music store or music program will donate instruments.
Recruit youth helpers for VBS with a sign up. View an Example
Relationship-Building Community Outreach Ideas
Elderly Home Visits - From singing seasonal songs to playing board games, seniors love visits from the local youth. Choose activities best suited to your kids' age ranges and have some fun.
Feed the Hungry - Spend some time serving food at a local food kitchen. This is always an enlightening experience that allows students to see how many people in their own communities live in need of basic resources.
Summer Camp - Have your kids design and organize a summer camp for local kids to attend at no cost. Choose a week or a few days in the summer and then help them organize the activities, games, plans and details before inviting local kids who may not be able to afford to go to a summer camp otherwise.
Adopt a Sibling - Similar to Big Brothers Big Sisters of America, kids will adopt a younger kid who could use some special attention. Adults should be sure to talk about appropriate discussion topics, activity ideas, and what to do if they need help with their "sibling."
Visit a Children's Hospital - Kids who are enduring long-term treatments at children's hospitals miss out on a wide range of childhood events. Reach out to a local children's hospital to see if there is a way for your group to cheer them up. Ideas range from reading stories to younger kids, playing games with older kids, or even organizing an event like an art day, music day or other types of activity they might have at school. Be sure everyone is in good health before attending, to avoid spreading illness.
Coordinate a college community service day with a sign up. View an Example
Provide for the Community
Coat Drive - So many people have coats they don't use that others would be so grateful to wear in the winter. Before the weather turns, hand out fliers or post on neighborhood groups for people to bag up their unused coats or drop off at a collection location. Then, have kids check and prep coats, separating them by size, and deliver them to local shelters to help others.
Canned Food Drive - If your kids are too small to have them work directly with food kitchens, plan for a canned food drive. Kids will love helping to sort, pack and deliver canned food items to the places that need them to feed the hungry.
Habitat for Humanity - Sponsor a new home for a family in need and spend time building that home with Habitat for Humanity. This is an activity teens and older kids will really enjoy, and they'll leave with a wealth of new skills, too!
Shoe Drive - It's amazing how many people have shoes that they have barely worn or no longer fit that are gathering dust in a closet somewhere. Do a local shoe drive to collect as many gently worn shoes as possible before donating them to local charities.
Blanket Drive - Get blanket donations or raise money to buy bulk blankets online and then deliver them to local homeless shelters to be given to the homeless population.
Pack Backpacks - Many kids aren't able to get a backpack and supplies for a new school year. Get donations from local businesses and pack new backpacks with supplies before delivering to local schools to be given to kids in need.
Bags for Foster Kids - Many foster children have to fit all of their things in a plastic bag when being moved to a new home. Get donations to purchase nice bags and new necessities that kids can put together and deliver to a local foster care office.
Book Drive - Readers are leaders! Organize a book drive where kids can collect gently used books and then redistribute them to schools, shelters and other places where kids will enjoy them.
School Food Drive - There's probably a good chance your local schools have teachers who are buying food for students who aren't able to eat at home. This money comes out of their own small salaries. Find out if there is a local school that could use a food pantry for these students and then raise the money to stock their food pantry with delicious options. This will support many layers of your local community.
Erica Jabali
is a freelance writer and blogs over at ispyfabulous.com.