100 Scavenger Hunt Ideas and Tips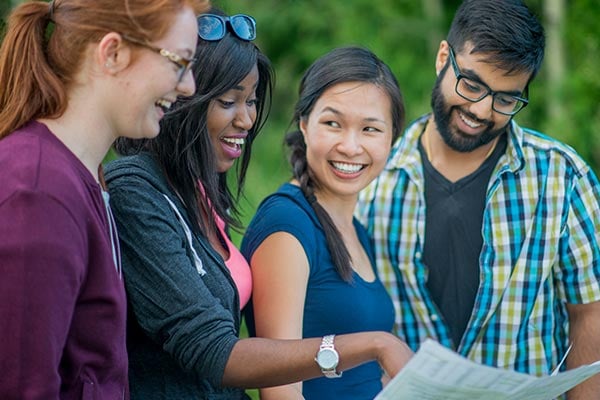 If you're looking for a great team-building exercise, a scavenger hunt is the way to go. Browse these creative ideas, organized by group type, and let the bonding experience begin. 
For Families and Kids 
In Black and White - Get your kids off their phones and into the newspaper with a scavenger hunt for catchphrases or funny photos throughout a recent edition.
On the Road - For long road trips, an alphabet scavenger hunt on billboards and license plates is fun and easy!
Color Hunt - For younger kids learning colors, go on a "color" scavenger hunt around your home or neighborhood, finding items that match with a list of colors.
Junk Drawer Hunt - If there are unorganized drawers or cabinets in your house, make a scavenger hunt to find items within them, then organize the drawer after the hunt!
On the List - A grocery store scavenger hunt where each member is responsible for part of the list can get a chore done and be enjoyable.
Photo Hunt - If either your house or a grandparent's house has a lot of pictures, see who can find different pictures or outfits the quickest in the house.
Back to School - The weekend before the first day of school, hide your kids' backpacks, lunch boxes, shoes and jackets around the house and going on a hunt to get them excited about the new year.
In the Water - A pool scavenger hunt is a great way to practice swimming skills! For younger children, choose items that float. For older children, practice diving with items that sink.
Nature Hunt - If you want to get your family in the great outdoors, come up with a scavenger hunt with different types of leaves, seeds or plants, and see what they can identify.
In the Stacks - Head over to your local library with a list of books and see who can find them the fastest!
Sweet Treats - Buy ingredients for cookies from the store and hide them around the kitchen — when you find all the ingredients, you can bake a sweet treat.
Kitchen Roundup - To teach young children where the different appropriate snacks are in your pantry (or dishes in your kitchen), create a kitchen scavenger hunt.
Shape Hunt - A shape scavenger hunt can help kids apply learning their shapes to real life. From rectangles to circles, your house is full of them!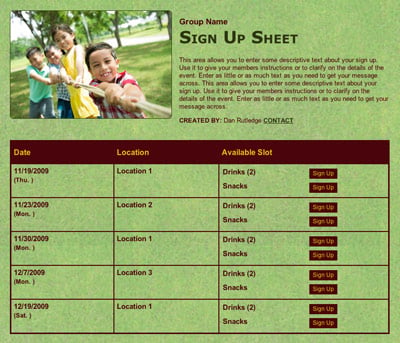 For School and the Classroom 
Around the Room - At the beginning of the year, a classroom scavenger hunt can help students locate the important items they'll need — from their own cubbies to where homework is turned in.
A-B-C Hunt - If your students are just learning the alphabet, cut out letters and place them on corresponding things around your classroom — W on the whiteboard, D on the desk, etc.
Gym Time - If you teach physical education, put together a scavenger hunt of places around the gym or outdoors and do different exercises getting to each place — jumping jacks, push ups, high knees, etc.
Missing in Action - Missing class supplies? A scavenger hunt inside students' desks for your missing pencils and supplies might be able to recover some items.
Talk About It - To help younger students learn communication, hide different emotion cards around the classroom. When students find an emotion, talk about times they may have felt that emotion and how to help others who are feeling that emotion.
Twinkle Time - Decorate your class for the winter holidays by hiding ornaments and decorations and letting students find and set them up.
All Routine - A "class protocol" scavenger hunt where students go through the different emergency or morning routines can be fun and productive.
History Lesson - To teach a historical timeline, hide pieces of paper with event names and dates around the classroom and have students piece them together to form a correct timeline.
Around the World - If you're learning about different countries, hide cut-out countries and different types of currency (printed out from online) around the room and see if students can correctly match them together.
Work of Art - If you're studying art, cut copies of famous works apart and hide them so your students can find and piece them together.
All About Me - To help students break the ice, put together a scavenger hunt with student characteristics and facts for them to find out about other students. For example, find out who has a pet lizard, is one of six kids, etc.
Welcome to School - To help students in their first year of middle or high school, create a scavenger hunt of popular places in your school so they won't get lost.
Greek to Me - To help students learning another language, make clues to common items in the secondary language and see if they can run around the room and find them.
Study Buddy - Assign half of your class to be the clue givers, while the other half has to go around and ask them for information to fill in class notes. Then have the teams switch — see who can complete their sheet the fastest.
---
Coordinate a chamber of commerce scavenger hunt for local business with a sign up. SAMPLE
---
For Businesses 
Business Park Scramble - To get to know the other businesses in your office complex, make a scavenger hunt where your employees must learn certain facts or get items from the employees of neighboring businesses.
Team Spirit - One great way to build teamwork is to break your company up by team (HR, accounting, marketing etc.) and have the teams compete against one another. If you have some departments that are much larger than others, you can split those up into smaller teams to make it more even.
In the Office - Fun places to hide items can include inside the coffeemaker, under keyboards and even on the undersides of office chairs.
Desk Swap - Have employees take personal items off their desks and challenge a co-worker to put it all back correctly.
Who's Who - To help a new co-worker break the ice, collect fun facts about everyone and see if colleagues can match the fact to the correct employee.
Web Hunt - See how well your employees know your website with a web-based scavenger hunt that asks them to find pictures, phrases or resources on your site.
Say Cheese - If you sell a physical product, have your employees take funny pictures with the product all over town. It'll be great for social media!
Hunt the Competition - They say you should know your competitors, and what better way than for your employees to hunt the web for information about them or their product?
In a Pinch - Using just the items in your office, put together a scavenger hunt of ridiculous clues, like "the best thing to bring to Thanksgiving dinner," and have your employees raid the fridge and their desks. The justifications for their final choices are sure to be equally as hilarious as the items!
Map it Out - Draw a map of your office park with X's to mark where items are hidden — your employees will hunt high and low!
Parts of a Whole - Hide the items necessary to completing some sort of project – maybe a Jenga set or the pieces to a puzzle. Now your employees not only have to find the parts, but put them all together, which is sure to require teamwork.
This is a Drill - If you have protocol for your office (fire drill, tornado, etc.) that is important for everyone to know, see which team can demonstrate or detail the protocol the fastest for a fun way to review.
Spring Clean - If your office needs a good tidying session, you can designate an employee as the "point holder" — only able to give the points for an item "found" once a certain chore is completed. This can be a great incentive to finally shred some of that paperwork that's been stacking up.
For Groups of Friends
At the Mall - Create a list of silly or embarrassing things you can do inside a mall (within reason) and make up point levels for each task. See which team can get the most points — make sure to film each funny task!
Road Trip - If you're on a road trip, create a scavenger hunt with items such as "dogs hanging out the window of a car" or "billboard for (insert restaurant)" and see who can spot them first.
Master Chef - Create a kitchen scavenger hunt where each person raids the kitchen to find a funny ingredient — then see if you can make a meal out of the combined ingredients.
For Special Occasions - For your friend's birthday or a special anniversary, plan a scavenger hunt of different places and special moments throughout your relationship — with you and dinner at the end!
On Your Phone - Try a "phone" scavenger hunt — create a list of funny things to find (selfies, text message exchanges, apps, etc.) and compete to see who has the funniest phone.
Mystery Hunt - This one is for the competition junkie. Hide tiny clues around your house in extra small text and give your guests magnifying glasses. Your guests will have to really get into the Sherlock Holmes persona to be able to read the next clue.
Party Pickup - To collect friends for a surprise party, take the birthday girl/guy around town with clues that lead him/her to pick up certain friends. Eventually your caravan will arrive at the party!
Caffeine Surge - If your friends are caffeine junkies, try a coffee shop scavenger hunt, finding the craziest items on the menu and ordering specialty coffees around town.
Night Out - If you're at a birthday/bachelor/bachelorette party, create a scavenger hunt of funny dares or challenges to complete throughout the night.
Movie Sleuth - Spice up an ordinary movie/Netflix night by making a list of little details hidden in the show/movie and see who can spot them all!
Get Messy - Fill a large bowl or tub with whipped cream and hide candy inside, then see which ones of your friends can find the most candy — using only their faces.
Big Box Hunt - Pick a large store like Target or Home Depot and put together a scavenger hunt of goofy/weird items and see who can find them all!
In the Dark - Hide glow sticks around a basement/backyard and see who can find the most in the dark!
Memory Lane - If you're hanging out with old friends while home for the holidays, create a scavenger hunt of favorite places you used to hang out. You'll have fun reminiscing about all the fond memories you have together.
---
Organize a running club scavenger hunt with a sign up. SAMPLE
---
For Volunteers and Nonprofits 
Getting Started - To help volunteers learn rules and procedures, cut out words from sentences and see if they can find and match the missing words to the correct sentences.
Past its Expiration - If your organization stores or distributes food, send volunteers on a scavenger hunt to find any expired or torn packages!
Compliment Hunt - Build your team by having volunteers write down and hide compliments for each other to find!
Supply Hunt - If your volunteers work in the same space every time, a scavenger hunt of common items to help them get oriented will help them feel right at home.
Core Principles - Hide pieces of paper detailing the core values or mission of your organization for volunteers to find and memorize.
Back in Time - If your organization has existed in your town/city for a long time, a historical "where we've been" scavenger hunt can be fun to show how you've grown!
Volunteer Appreciation - A simple idea is to get little gifts (gift cards, candy, etc.) and hide them for volunteers to find and create their own care package. Genius Tip: Try these 50 low-cost volunteer appreciation gifts and ideas.
In Pictures - Create teams and send your volunteers on a silly photo scavenger hunt to build rapport. (They'll have to take photos of a list of items and see who returns quickest.)
B-I-N-G-O - If a day in the life of your volunteers often looks similar day-to-day, make a bingo card for each common occurrence (phrases they hear people say, tasks they do, etc.) and see who can win big.
File it - If your organization deals with a lot of paperwork, a scavenger hunt for needed documents can add a competitive edge to an otherwise boring chore.
Easter Egg Thank You - Hide plastic Easter eggs around your organization with a thank you note for your volunteers inside. The catch? The note can only be understood and put together once every egg is found.
Take a Break - Take your volunteers out for a "relaxation" scavenger hunt — one clue may lead them to a coffee shop where you treat them to a latte, while another clue may lead them to a spa for a pedicure.
Amazing Race - Divide into groups of volunteers for an Amazing Race-style challenge where teams must travel from location to location completing tasks. The team that successfully navigates it quickest is the winner.
Unwrap Blitz - Stay in place for this scavenger hunt — wrap different trinkets and gifts in saran wrap and play hot potato — while you have the ball, you unwrap as many little gifts as you can!
For Churches & Temples 
In God's Word - For a Sunday school class, hide references to Bible verses around the room and see which children can find the verses and say them out loud first.
Welcome to Church - For a newcomer's night or new member orientation, create a scavenger hunt. It can include finding pastors/priests, children's ministry check-in, the bathrooms, etc., to help them get oriented and find their way around.
Getting to Know You - If you're starting a new women's small group, create a get-to-know-you scavenger hunt where women pair up and ask each other questions. When you return to large group, have each woman share about her partner. Genius Tip: Try these 50 icebreaker questions for church small groups as inspiration.
Character Hunt - Hide different character names from a Bible story around the room. After each child finds a name, act out the Bible story together as a class.
Mission Work - If your church/temple sponsors missionaries in other countries, put together a world map and see which group members can find the countries the fastest. Spend time together as a group talking about life in those countries.
By Heart - If your faith involves reciting different prayers or catechisms, hide phrases to those prayers/catechisms around the church/temple and see if students can find and arrange them in the correct order.
Serving Others - To help church members learn about different service areas within your church, set up a scavenger hunt where members must talk to leaders of each service area (hospitality, nursery, youth group, meal delivery etc.) to hear more about what they do.
Give Thanks - Try a thankfulness scavenger hunt with your small group — have each person look for things or events in different areas of their life that they are thankful for.
He is Risen - For Easter, hide different objects symbolizing parts of the Easter story (the tomb, the cross, etc.) inside plastic Easter eggs around the church and then walk through verses and the symbolism behind each object together.
Spread Cheer - Looking for those holiday decorations in the crowded storage unit? Turn it into a middle/high school youth group scavenger hunt! You'll get your décor and they'll have fun!
Joyful Noise - To train new sound or worship volunteers, create a scavenger hunt to find key buttons, cords and switches essential to running the sound system on Sundays.
We Believe - In a membership/confirmation class, hide slips of paper with doctrine or beliefs around the church for a fun way to get through the material.
Be Kind - Try a "random acts of kindness" scavenger hunt with your small group — go out into the community and see how many kind things you can do! Genius Tip: Refer to these 100 random acts of kindness ideas for inspiration.
In the Field - If you're on a youth mission trip, try a photo scavenger hunt that requires your students take pictures with people in different outfits/locations. It can be a great way to open up deeper conversations.
---
Organize volunteers and snacks for a church youth group scavenger hunt with a sign up. SAMPLE
---
General Tips and Tricks 
Remember Your Audience - If your hunt is intended to help people learn their way around or get oriented, make the clues easy and fun.
Mix Up Teams - When creating teams, put people together who might not otherwise interact or become friends to help foster group unity.
Set Road Rules - If your scavenger hunt requires transportation between different places, consider setting boundaries so no one drives unsafely in the name of competition. For example, adding the same amount to each team's time no matter how long it took them to actually arrive there.
Give a Prize - The best hunts have an incentive at the end, but prizes don't have to be expensive. Some fun ideas are food, small gift cards or even bragging rights.
Check Twice - Make sure you check the closing and opening times of the places on your hunt.
Do it Yourself - Try going through the hunt yourself to make sure there are no snags or confusions.
Keep the End in Mind - Don't worry if your hunt isn't the most Pinterest-worthy — the most important thing is that your participants build relationships and have fun.
Mix Up the Prize - Try an anti-prize — rather than the winner getting something, they avoid a funny or embarrassing act that the losers have to do!
Clean Up - If you're hiding lots of clues or prizes, make sure to have a count on them. There's nothing worse than running over an old clue in the backyard with the lawnmower later.
Clue in Others - Let a person at each location know the details of the hunt so that your players will have someone to ask for help if they get stuck.
Go Digital - Create "digital lists" that can be texted as a picture so participants can look at the list of clues on their phones.
Help Little Hands - If you're helping young children collect different items, give them a bag or box with the list on it to carry around.
Swap Stories - If your hunt involves pictures, make sure there is time at the end to share pictures and tell funny stories! Your players will love swapping stories.
Be Creative - Digital tools and apps can help you design your list and customize it based on the topic of the hunt.
Include a Checklist - Make sure teams have an easy way to check off the items on their lists so it's easy to track progress.
Give Details - For younger kids, be as detailed as possible so they'll be sure to find what's on the list.
Be a Good Sport - A small prize for the losing team can keep the game friendly!
Give Small Incentives - For those with short attention spans, add a small prize when they complete each clue to motivate them to continue.
With these ideas, there's nothing left to do but get hunting. On your mark, get set, go!  
Kayla Rutledge is a college student who spends most of her time writing, singing for her church and eating quesadillas. 
Additional Resources
50 Scavenger Hunt Ideas for the Office