35 Creative Party Favor Ideas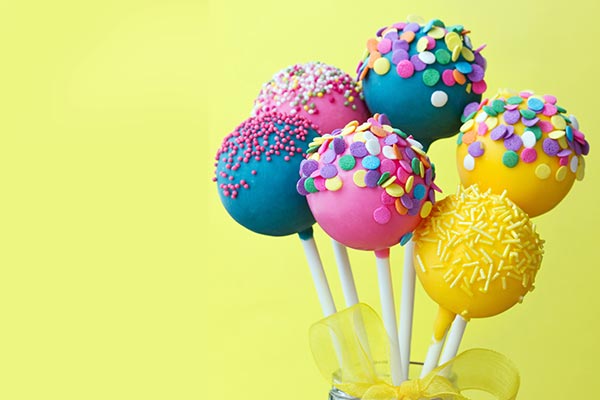 You have the guest list prepared, invitations set, party food arranged and decorations planned. Check … check … check and check. But what in the world are you going to do about a party favor that is fun and memorable, yet doesn't break the bank? Browse our list of ideas below for unique, easy and budget-friendly favors sure to bring smiles long after your party has ended.
Plan an Activity that Becomes the Party Favor
Go on a Scavenger Hunt - Have young guests search for items that become part of their take-home goodie bags. With an outdoor adventure theme, you can create a map that leads them to items such as a mini flashlight, compass, water canteen and more.
Make Superhero Masks - Provide a variety of materials such as felts, fabrics, elastic bands and templates so kids can create their own hero masks. To add to the fun, provide enough fabric (or a plastic party tablecloth) for a cape.
Create Spa Day Treats - During a home spa party that girls of all ages can enjoy, guests often have extra time while waiting for their nails or facial masks to dry. It's the perfect time to create homemade lip glosses, bubble bath concoctions, sugar scrub recipes or bath bombs that make great party favors and reminders of their relaxing day with friends.
Shoot Marbles - Watch how much fun kids have playing old school marble shooting, strategy and racing games. Provide fun containers to bring home their new prized collections.
Enjoy Garden Party Variety - Especially great for spring, this favor can work at any time using seasonal blooms. Provide pots or hanging baskets, soil and several varieties of colorful flowers for guests to plant and bring home.
Bounce Off the Walls - With just a few ingredients (glue, gel food dye, borax and water) and adult supervision, kids can make their own colorful bouncy balls to play party games and take home for hours of fun.
Release Their Inner Picasso - Watch for sales at your local craft store on larger canvases, then see how much fun children have painting their works of art on a special surface and bringing it home to display.
Host a Tie-dye Backyard Bash - Guests will have a blast creating unique tie-dyed items. Besides the usual T-shirts, consider other options such as aprons, cloth napkins, tank tops or socks.
Design Personalized Flashlights - Depending on the type of party, provide guests with sparkly glue-on jewels, glitter paint pens and ribbons for extra sleepover fun. Or, for the outdoor camping adventure theme, think about camo duct tape.
Provide a Candy Necklace Building Station - Use a variety of colorful candies suitable for stringing (like lifesavers and gummy peach rings) with baker's twine to make jewelry.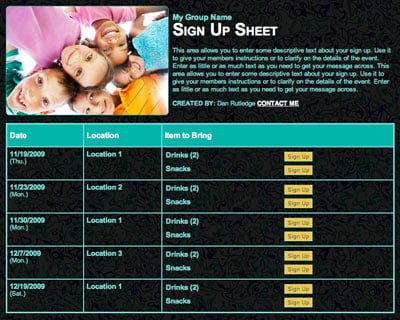 Edibles Are Always a Welcome Treat
S'mores Kits - These ingredients are budget-friendly, easy-to-find and always a hit with kids and adults. A three-inch square clear plastic box fits the ingredients for two s'mores treats and looks great tied up with twine.
Decorate Boxes or Jars of Homemade Goodies - Whether it's homemade cookies, jam or fudge, don't forget to include a recipe card.
Bubble Gum Balls - These are colorful and easy to match with almost any theme or color scheme. Plus, they are suitable for all sorts of fun containers — buckets, vases, glasses, jars, drawstring bags and acrylic boxes just to name a few.
Farmer's Market Baskets - For a healthy option, give the gift of fresh fruits or veggies in mini baskets. It's easiest to buy one item in bulk (like strawberries, yum!) on the day of the party and then divvy it all up.
Mini Lunch Pail Treats - Look for colorful small-sized lunch boxes to fill with seasonal goodies or candies.
Let Your Favors Match Your Theme
Make it Magical - Whether your focus is fairies or wizards, kids love pretending with magic wands, card tricks and disappearing coins and bunnies. Add to the fun by placing all their magical favors in a black cardboard top hat.
Get the Scoop - Especially fun for the ice cream sundae party, give guests a take-home old-fashioned sundae glass filled with goodies like colorful gumdrops and foil-wrapped chocolates or go a different direction with lip gloss and bath bombs.
Pretty in Pink - Perfect for a ballerina soirée, cut small pieces of pink tulle and glue to a sparkly ribbon to be tied around the neck of a nail polish bottle as a tutu. Use glitter paint pens to write messages on the ribbons.
Pillow Fight - For sleepover fun, have guests decorate pillowcases with paints and fabric markers.
Hidden Treasures - Not just for pirate parties, containers looking like or serving as treasure chests may contain gold chocolate coins, noisemakers, candy jewel necklaces or other fun loot.
Drop the Beat - For a music-themed party, go to a thrift store and buy mini vinyl records (EPs usually measure about 7" in diameter) for guests to take home as decorations — or, if they have a flair for retro, to play on a record player!
Basket of Love - Set out a large basket filled with stuffed animals and a sign that reads, "Adopt a puppy" (or kitten, sea lion, monster, etc., depending on the party's theme). At the end of the party, each child gets to bring home one of her choice.
Circus Fun - Try bright red-and-white striped bags filled with goodies such as popcorn, cotton candy, lollipops and animal crackers.
A Royal Blast - Princesses and princes alike enjoy golden crowns and shiny bubble wands. Treasure fit for tiny kings and queens can also include golden chocolate coins and ring pop jewels.
Reach for the Stars - The sky's the limit with an outer space theme — space shuttle gliders, telescopes, space squirt shooters and glow-in-the-dark stars are just the beginning of the fun.
---
Create a birthday party RSVP with a sign up. SAMPLE
---
Photographic Ways to Say Thanks for the Memories
Photo Magnets - With a DIY kit containing the right printer paper and magnet backings, and just a little pre-party prep to test it out first, you can send guests home with some of their favorite party moments.
Print a Custom Deck of Cards - Using favorite photos of the guest of honor, along with their favorite friends and family of course, use one of the many online printing sites that offer custom printing of playing cards.
Photo Bookmarks - These are especially good for milestone birthdays. Display a series of current and old photos, along with fun facts from the year the guest of honor was born.
Host a Photo Booth with Props - Have inexpensive frames or decorated paper sleeves available for guests to insert their instant Polaroid photo to take home.
Photo Stickers - Stickers made from your favorite photos provide creative ways to decorate all sorts of inexpensive party favor items such as treat bags, bottles of bubbles, notepads, candy packages and more.
---
Collect money with an online sign up for a group gift. SAMPLE
---
Let Your Decorations Serve a Dual Purpose
Have a Ball - Create a sports-themed display with a basketball goal and a large wire basket filled with small foam or plastic basketballs your guests can take home after the party.
Oh Lolli Lollipop - A spray-painted Styrofoam cone makes a great base for a colorful lollipop tree. Just poke in your favorite pops tied with some colorful ribbons for a great centerpiece and party favor later.
Flower Power - The natural beauty of flower arrangements can bring any party to life as well as later serve as the perfect takeaway gift.
Cake Pop Centerpieces - From floral and frilly to monster and basketball-themed, cake pop bundles can provide delicious variety and fun, tasty favors.
Up and Away - Festive balloons not only make cheery decorations, but can serve as a great favor holder as well. Tie goody bags filled with candy or other themed treats at the end of ribbons to act as weights and make sure each guest leaves with a balloon.
With creative favors like these, your guests will leave counting down the days until your next party!
Laura Jackson is a freelance writer based in Hilton Head, S.C., with her husband and two teenagers.