50 Marketing Strategies for Small Businesses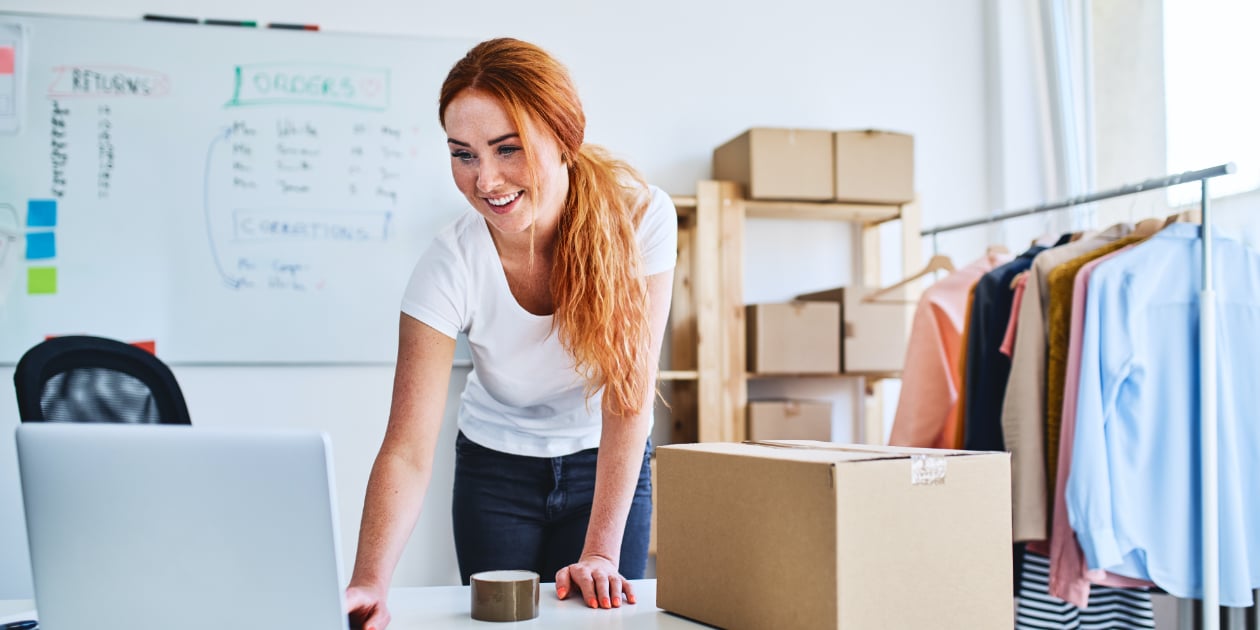 Even small businesses can have a big impact when it comes to marketing, and they don't have to spend big bucks to do it. We've got ideas for stretching your marketing dollars while building your brand and spreading the word about your company.
Do Your Homework
Identify your Dream Client - Who are your current clients? Who are you still trying to reach?
Create a Buyer Persona - Write out a full profile for this fictional person and use it to hone your message and narrow down your marketing strategy.
Research the Market - What are your competitors doing? Is there a gap that you can fill? Is there a need for your product or service?
Clear Value - Once you have an idea of who you are reaching and what the market currently offers, write out the specific value proposition of your product or service.
Define Your Brand - Work with a marketing or business consultant to refine your scope and identify what your company is and is not about. This may seem expensive at first, but it is well worth the investment because the rest of your marketing strategy will be built upon it.
Pitch It - Come up with an elevator pitch: a brief explanation of what your business does and what problem it solves. Then teach everyone in your company how to naturally communicate it. This tool is essential anytime a networking opportunity presents itself.
Create a Logo - A logo provides a tool to help you brand everything from company documents to social media to potential giveaway items.
Design a Strategy - Decide how you want to focus your marketing. Do you want to launch on social media, plan for traditional advertising or a comprehensive email campaign?
Conduct a Focus Group - Even if it's just friends in the neighborhood, getting feedback from someone who doesn't live and breathe your business can be very helpful. Genius Tip: Build a survey to gather and store information from your focus group.
Schedule Headshots - This may seem unconventional, but you are going to need a diverse set of photos of you and the team, and maybe photos of your office space, to display on your website and social media channels as you promote your business.
Coordinate a training seminar with a sign up. View an Example
Put Marketing Tools in Place
Build a Website - Show people who you are and how they can reach you. There are do-it-yourself website services to use if you don't want to spend money on a developer.
Website Analytics - Get the most bang for your buck from your website by using Google Analytics to track your traffic.
Social Reviews - Launch a business page on Facebook and Yelp and make sure to check it regularly for reviews and questions.
Create a Blog - Be sure to post regular content related to your core product and respond to anyone stopping by to comment.
Email Marketing - Strategize about how to best maximize your contact list with email marketing. This is considered the most common and effective marketing tool. It's also important to grow and organize your email list.
Share Company News - Design a print or digital newsletter and plan to send it regularly. You can include links to your blog, business pages and other company updates. It will be important to build your list of contacts so that you reach as many as possible.
Devise a Social Media Strategy - Determine when and how often you'll post. This can be more effective than just randomly posting content.
Remind Your Customers They Belong - Develop a customer rewards, referral or appreciation program.
Product-related Gifts - Give away samples, a free trial or a discount on your product so more people will purchase it.
Ads - Advertise in a printed industry publication or an online magazine.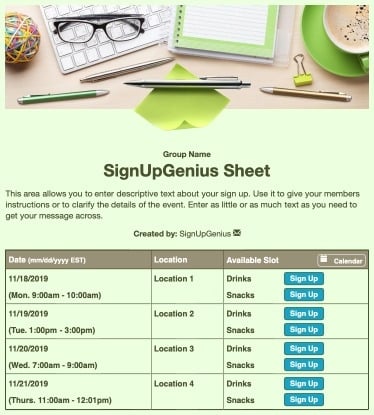 Old School Marketing Strategies
Go Fishing - The fishbowl at the register is a tried and true and surprisingly effective way to build your contact list.
Drive Your Billboard Around - Hang car magnets on the company car and make sure they include your logo and contact information.
Making Waves - Produce an ad for the radio and have it play during the morning or evening commute.
Local Reach - Buy ad space on a billboard and design the perfect message to reach your target audience. For neighborhood advertising, make flyers and hand them out or work with the post office to send out a direct mailer to a specific zip code.
Swag - Order branded goods and give them out strategically at events and to clients.
Organize a company community service day with a sign up. View an Example
Focus on Events and Experiences
Consider a Soft Opening - Before you open your store to the public, consider a small gathering to work out the kinks. This event is especially important for a restaurant or bakery. Invite close friends that will forgive mistakes and help spread the word about what you offer.
Celebrate - Throw a party, just because! There's always an excuse to celebrate and everyone likes a party. Make customers feel special and even if they can't come, the invite is still a reminder of your business.
Personalize Your Message - Send birthday cards to loyal customers and make sure to include a personal note or send holiday cards to all of your customers with handwritten messages from your team. Include a magnet for their refrigerator or a small gift with your logo on it.
Sponsor Something Local - Sponsoring an event, speaker or a conference is a sure way to market your business as all participants and observers will see your logo and hear your product name. Get creative and sponsor a booth at a community festival, a little league team or another group or event.
Connect - Networking is still a tried and true way to build a brand and a fan base. Join the local Chamber of Commerce and look for ways to connect with additional business-friendly groups.
Trade Show Leads - Rent a booth at a trade show and send your most outgoing employees to network with customers and other companies. Have your team capture leads with a device or a form and offer a raffle prize or discount for those who share their information. Genius Tip: Create a sign up to easily collect contact information that you can refer back to.
Welcome Nonprofit Events - Host a meaningful event at your office or your storefront. Think about teaming up with a local nonprofit or school searching for a place to hold their event. This will help get your name and location out there.
Focus on Up-and-Coming Talent - While big-spend advertising campaigns may seem attractive, make the most of local opportunities by finding young or inexperienced professionals to partner with and endorse.
Go Live! - Use social media to leverage your event or experience and share it with the world.
Teach a Class - Do you or your employees have a skill that you can pass on? Host an in-person class to draw people to your store. Make registration free or charge a small fee. Genius Tip: Schedule pop-up classes and collect fees with a sign up.
Get Creative
Host an Online Contest - This encourages people to give you their email and you can add them to your list. Team up with multiple brands to make this an affordable option.
Start Writing - Create written content for your blog or newsletter: This can include top 10 lists or collections of tips or best practices for your industry. Consider outsourcing each blog post or newsletter but writing the promotional social media content yourself.
Create Videos - Make instructional videos or "about us" videos. If you can't afford a big-time production company, consider working with iMovie, apps on your phone or hire a high school or college student who is just starting out with the art of video creation.
Multimedia - Host a webinar or a podcast. Additionally, you can offer to join another company's webinar or podcast to get the word out about who you are and what you do.
Partner Up - Look for other people and companies in your industry that do complementary work (not direct competitors) and look for ways to partner.
Recycle Content - Turn a webinar into an eBook, turn a blog post into multiple social media posts.
Consider Trying Guerilla Marketing - Guerilla marketing is all about thinking outside the box and shouldn't cost much. It involves surprising your potential customers with content that makes them curious. Search online to learn more.
Get Video Subscribers - Record a video for YouTube and start your own channel. Focus on office life, behind-the-scenes of your product, and involve customers to boost online engagement.
Press Release - Get some local media attention. Did you reach a major milestone, come up with a new product or have something interesting happen? Send a press release for potential news coverage.
Be an Expert - Position yourself as a subject matter expert and contribute on sites like Quora and HARO.
Plan a lunch and learn for your employees with a sign up. View an Example
Use Social Media
Consider Influence - Work with an Instagram influencer if it makes sense for your business.
Social Ads - Consider placing paid Facebook and Google ads. Hint: there are often coupons available.
Use Social Media - Facebook, LinkedIn, Twitter, Instagram or Pinterest. Create pages for your company and schedule regular posts.
Testimonials - Encourage happy customers to leave a comment on your blog or introduce you to someone new by word of mouth.
Maximize LinkedIn - Join groups, have conversations with your connections, and share your blog posts. There's a ton happening on LinkedIn, and it can be a great place to promote your content, share ideas, and build your brand.
Thanks to social media and the proliferation of email marketing, getting the word out about your business is easier and cheaper than ever. It's all about knowing your audience and targeting the right platform.
Michelle Boudin is an investigative reporter for WCNC TV and a freelance writer.