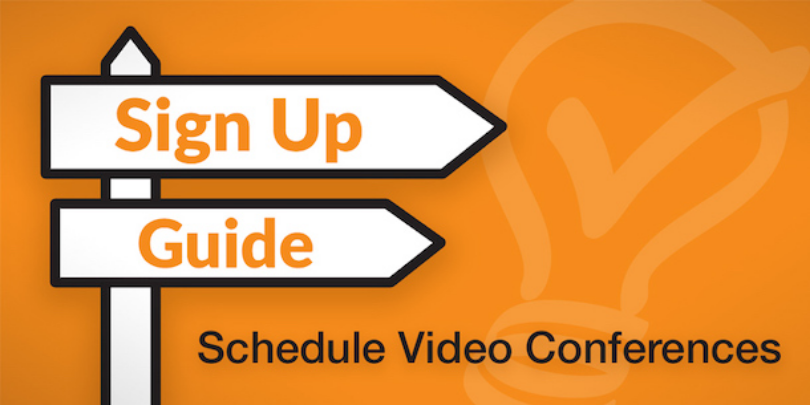 So many of us are adjusting to social distancing and are working from home. As a result, scheduling video conferences has become an essential way to do business, provide education, counseling or lessons. Online sign ups make it easy to coordinate and organize video conferences. Here is a simple guide along with best practices for creating your online video conference sign ups.
Create Sign Ups For:
How to Create a Video Conference Schedule
Get started
creating your online sign up
. You can provide general details about the sign up by clicking the pencil icon next to the text.
Genius Tip
: If you have the video conference link, you can paste that link in this field. You can also create a
hyperlink in your text
 if you prefer.

When creating time slots, select the Sort by Date option. This way, all of your conference times will be sorted. Then select Add Dates to create dates and times for video conferences. If you are generating multiple recurring dates and times on sign ups, select either Add Recurring Days or Add Time Slots to have the system automatically generate dates and times on the sign up.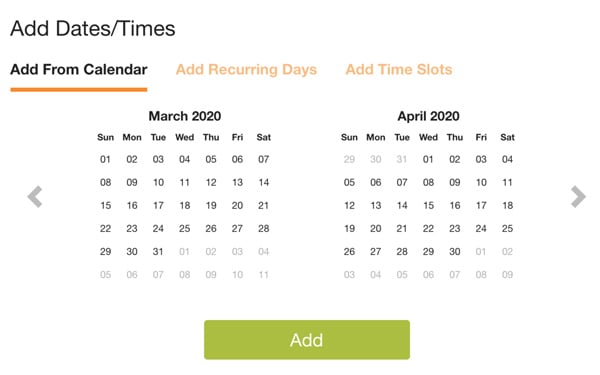 Since the conference location is online, you can elect to include the link to the video conference in the location field — if you prefer. With our Premium plans, you can create a custom confirmation message that includes the link in the sign up confirmation email. This way, the link is only visible to those who sign up.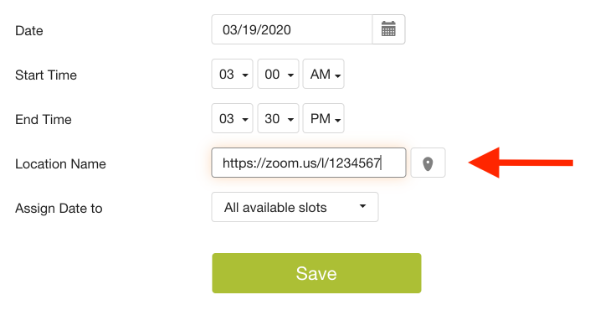 Next, when you Add Slots, it's best to title them with an appropriate description, such as "Video Conference" or "Digital Appointment."
Once you get to the Settings step, determine the information you wish to collect from participants on the sign up, such as a phone number. Edit the comment field with a descriptive title, if you wish to have participants provide additional information.
You can also create a custom question to request additional information. To maintain privacy, only the participant name and comment appear on the sign up. Additionally, you can hide names and comments on the sign up to maintain confidentiality for your appointments. The names will be visible to you as the sign up creator but not visible to others.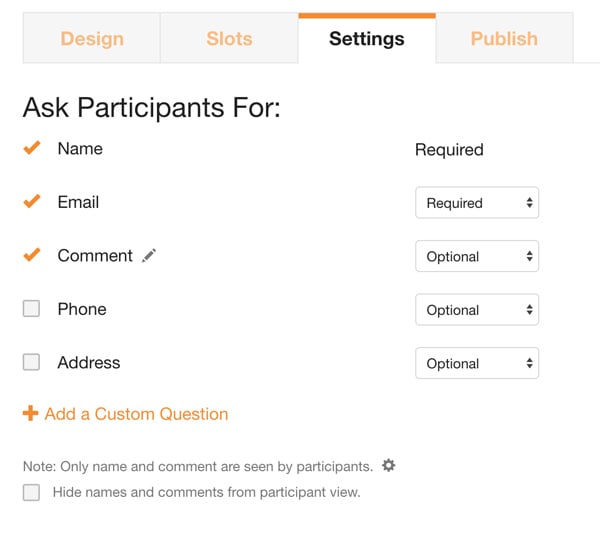 Once you publish the sign up, don't forget to either send invites from our site or share the sign up link with your audience.
Additional Tips to Help
We offer a number of advanced features that help empower your group or appointment organizing efforts. Here are a few helpful
Premium
features to supercharge sign ups and make planning even easier. 
Online sign ups make it easy to coordinate all of your video conferencing appointments, meetings, webinars, check-ins and so much more. Even in a time of social distancing, we can find creative ways to gather together. Whether you need to get the job done, build social community or schedule virtual visits with others, online sign ups make it easy to connect with people.