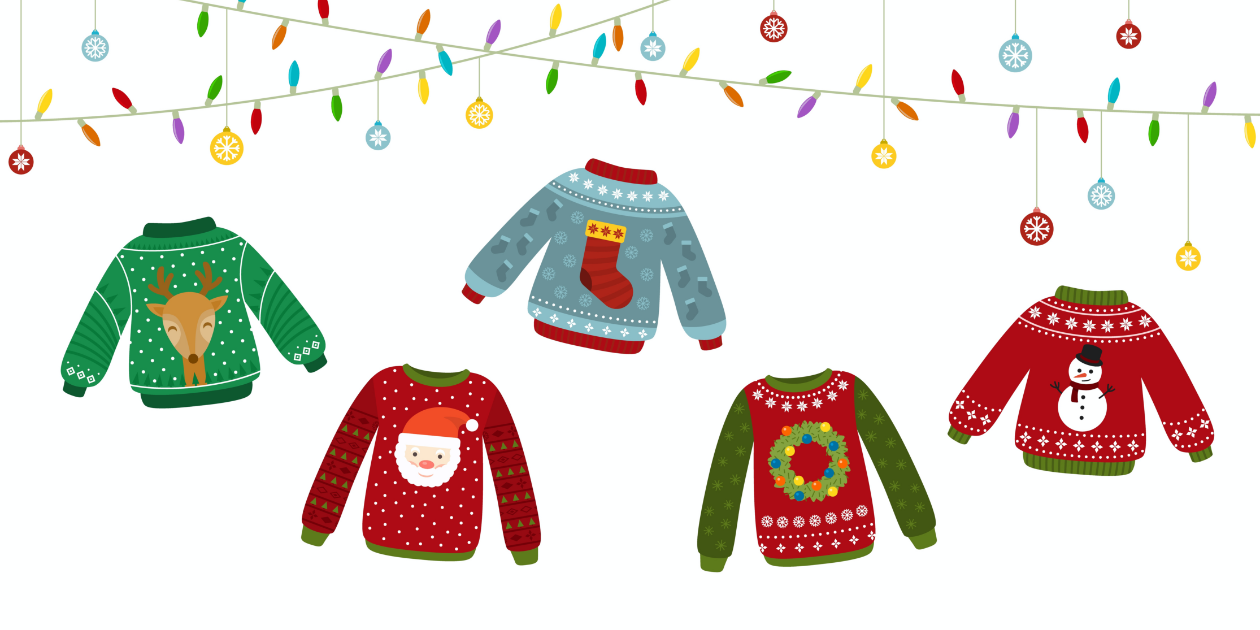 It's that time again — the holiday season is nipping at your heels! As the days grow shorter, our time will be filled with plentiful amounts of colorful lights, peppermint treats and hot chocolate. It's important to find ways to gather with friends and family and enjoy their company, so check out these tips to get ahead and start planning an amazing holiday party. 
Spread the Word 
One of the most important steps in planning your party is to get the word out and let people know about the festive event you are planning. Online sign ups are a great way to let others know about your holiday party. Build a sign up and 
share it with others
 to easily invite people to your party. Use our 
rsvp format
 to get an accurate headcount.  
If you are planning a party for your church or workplace, you can easily post the link to the sign up in an email newsletter, on a work chat to that specific group or an events page on your website.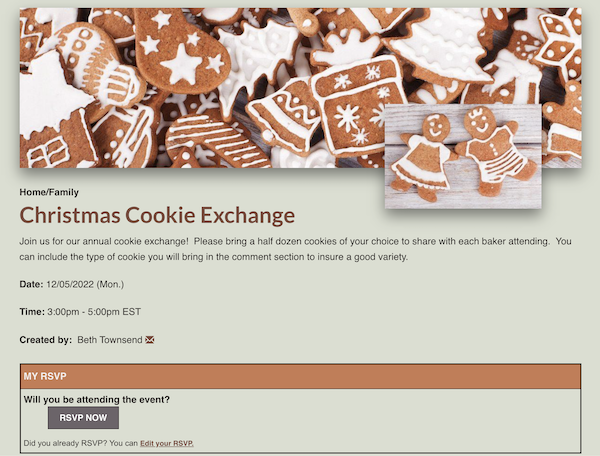 Plan the Food 
Picture this – your guests arrive at your party and bring food, but everyone brought apple pie. Don't get us wrong, we love apple pie, but maybe not 15 of them! This is where an online sign up helps prevent a holiday fiasco where everyone brings the same type of dish. 
Start by taking a look at these holiday potluck tips to get advice on planning for an array of food items. An easy way to consolidate the possibilities is to pick a potluck theme and design your sign up to accommodate different food categories and dietary restrictions. You can even require a food comment when signing up. This way, when someone signs up others can see and know what items are already being supplied.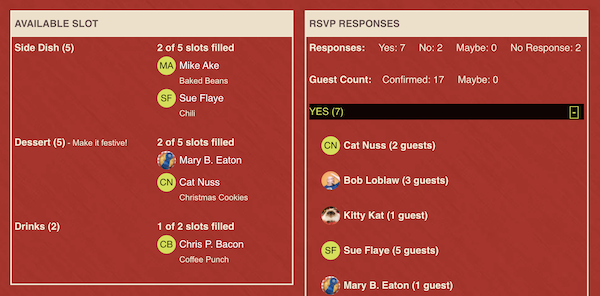 Connect with Conversation Starters 
A big benefit of hosting your own holiday gathering is that you're the common denominator of all the invited guests, so you have a connection with everyone. Some people never meet a stranger. However, some attendees may need a little extra encouragement to strike up a conversation with others. Get creative with slots on your sign up and assign roles for planning games or icebreakers.  
For example, you can create a slot for someone to volunteer to print and cut out conversation starters on sheets of paper. At the venue, set out bowls filled with these papers, and anyone in need can grab a slip and make a new friend. 
If you need any ideas for icebreakers or good lines to strike up conversation, try some of our helpful resources: 
Give Directions to your Gathering 
As friends and family gather for the holidays, it can be easy to lose sight of something as simple as giving directions. Whether Aunt Sheri is driving from the other side of town or Uncle Joe and the cousins are road-tripping from a few states away, any place can be difficult to find without some guidance. 
Eliminate any confusion and guarantee an easy solution by linking a map to your sign up. Instead of listing out the directions turn-by-turn, everyone can easily click the address link and Google Maps will open – providing instant directions to your attendees.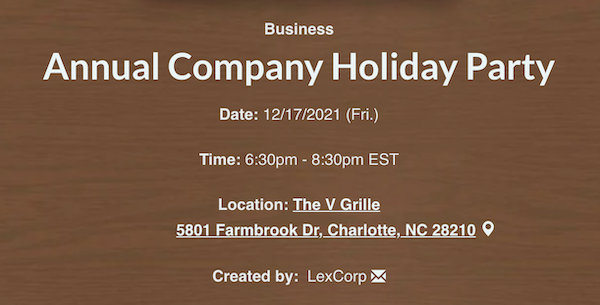 Follow-Up with Custom Reminders 
You've gotten the word out, and now it's time to remind people to come to the wonderful event you planned. With our 
paid plans
, you can craft a 
custom message to remind people
 about anything related to your party over text or email. Make sure to include your phone number on your account settings page so people can 
directly text you
 to let you know if they are running late. 
Genius Tip
: We recommend sending a reminder to dress in the 
holiday party theme
, 
bring food
, or 
purchase gifts
 ahead of the big day. 
It's easy to get caught up in the rush and madness of the holiday season. Make sure you take the time to think through the details of your next event, and host a party fit for the festive season. Don't forget to appreciate the reason for bringing everyone together and indulge in some joyful festivities!