Genius Hack: Build a Custom Form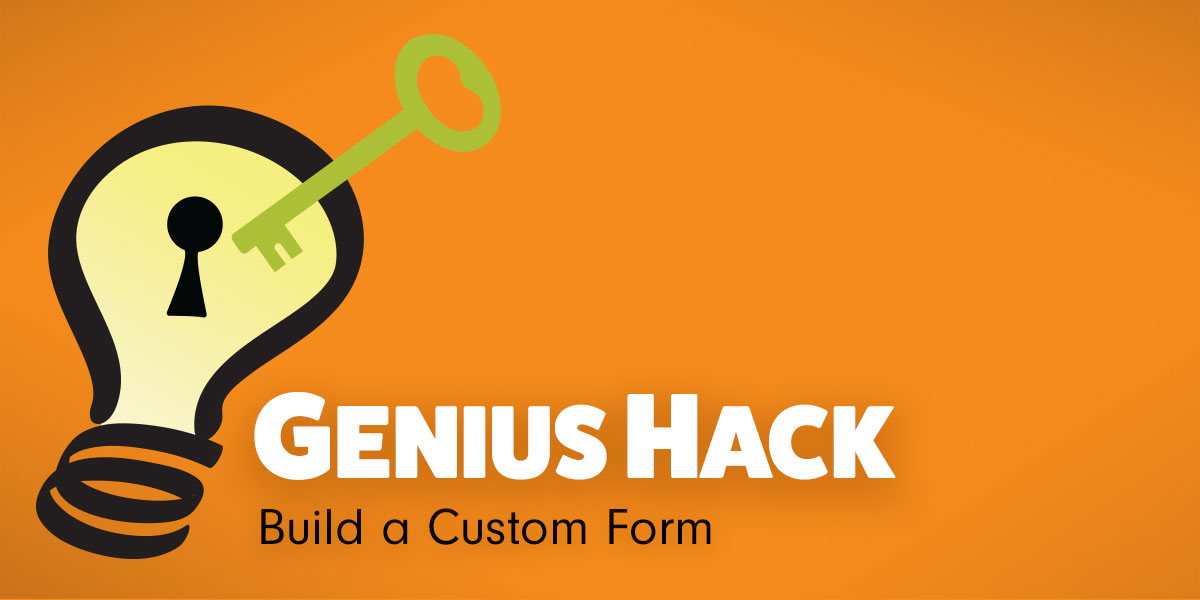 Need to register people for events? Or gather information from a group? Creating a sign up form is a great way to easily compile participant information. Try a couple of our easy-to-use tools to help you collect data and information right on your sign up!
Create a form on your sign up to:
How to Create a Simple Form
Get started by creating a sign up form: entering the general details, choosing a theme and entering dates and times for the sign up form.
When you get to the slots step, create at least one slot that defines the purpose of signing up. For example, if you need a form for participant information, add "Participant" as the title of slot. If you need an additional slot, such as "Vendor," add it here as well. Then, select the maximum number of people you need for the particular slot. You can also add the option to collect money on the slot if needed.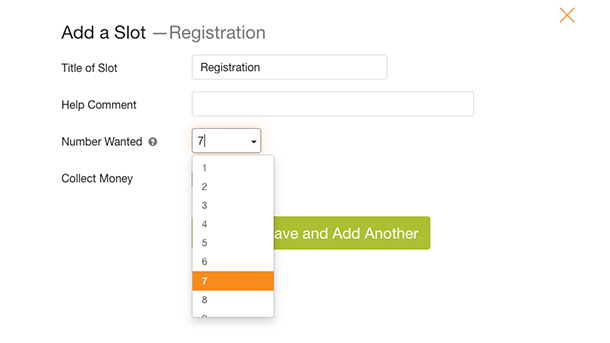 Proceed to the next step and select the information you wish to request from your participants. For privacy, only participant names and comments appear on the sign up, and any other information will only be visible to you. Hide participant names and comments by selecting the gear icon next to "Only name and comment are seen by participants." You can generate a report to compile the data collected on the form and export it to a spreadsheet.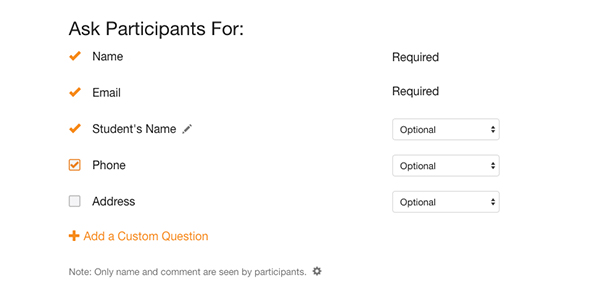 If you need to request additional information on the form, create custom questions and select parameters for responding to the question. Under the "Ask Participants For" section, click on the More button and select the Add a Custom Question box. Basic plans can add one custom question and Silver, Gold and Platinum subscribers can add 2-10 custom questions depending on their plan level.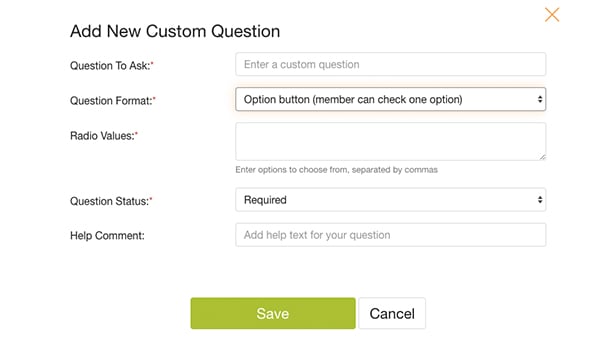 Additional Features for Your Form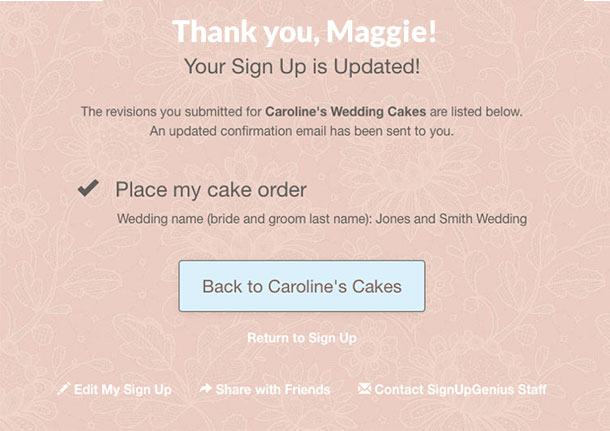 Need more tips? Check out some of some additional event planning resources: