Organize a Memorable Easter or Passover Event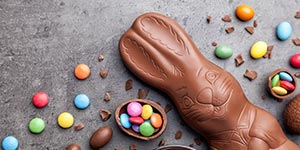 The traditions surrounding Easter and Passover are timeless, and they provide valuable opportunities to bring your community together. Start planning now, and you'll have more time to enjoy that Easter ham or Seder kugel!
Easter Egg Hunts + Activities
Kids (and grown-ups) of all ages love a classic Easter egg hunt. Shake up the routine by throwing in a few fun Easter games and activities — like a bunny hop race or egg decorating station.
Get your neighbors involved in a community Easter egg hunt by sending out a volunteer and donation sign up. Create slots for things like setup crew, plastic egg donations, face painting artists and candy donations.
Easter Church Services
Coordinate volunteers for Maundy Thursday and Good Friday services by sending out a service team sign up, including slots for Bible passage readers and childcare.
Planning a big Easter sunrise service requires a lot of help from your congregation! Create an Easter morning volunteer sign up to make sure every area is covered.
Easter Brunch
Prayer Events
Passover Meals + Activities
Whether at a family or temple gathering, you can include Passover games and activities for a fun way to help kids understand the meaning of the holiday!
Collect RSVPs and organize food items for a delicious and meaningful Passover dinner with a community Seder sign up.
With these organizing tips and event ideas in your pocket, you'll be prepared for a wonderful Easter and Passover season!