Sign Up Guide: Coordinate a Potluck Meal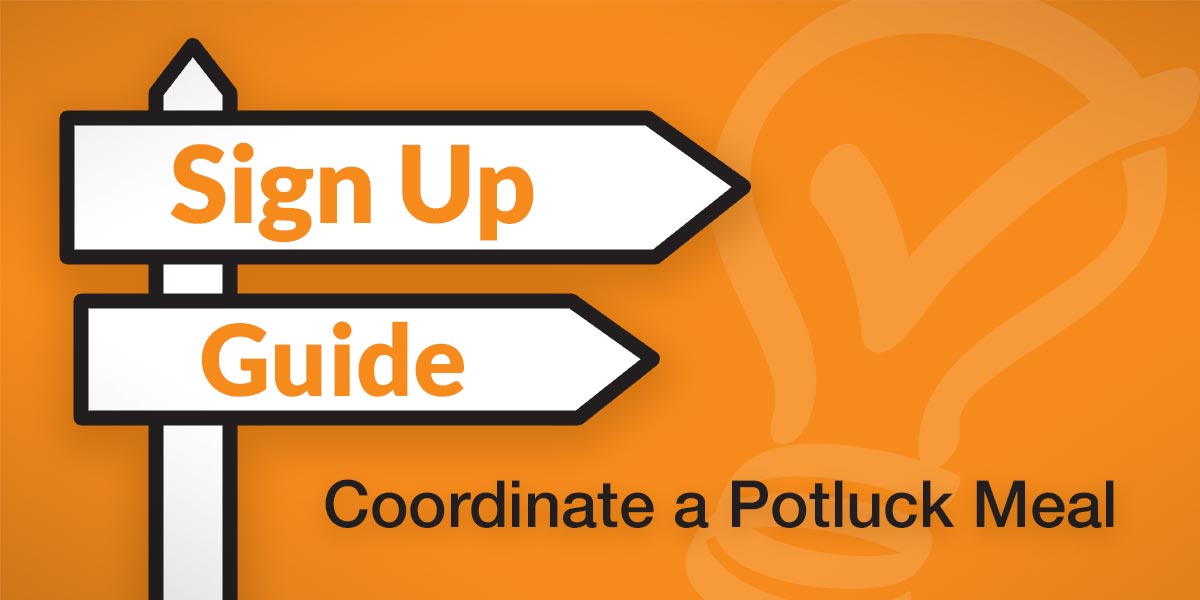 Potlucks are a great reflection of community — everybody brings something to the (literal) table and as a result, a delicious and nourishing shared meal is created. Plus, nothing brings people together like food!
Here's how to make potlucks and community-building simple by coordinating with an online sign up.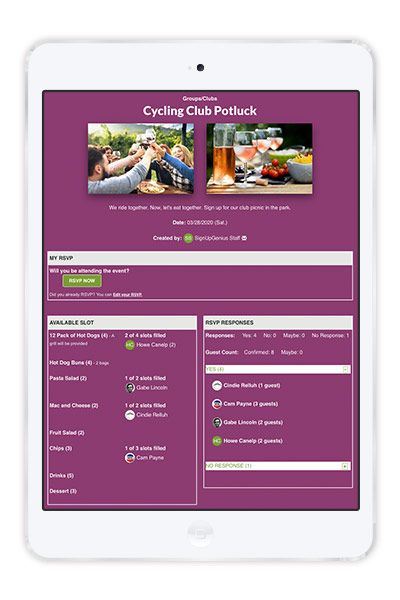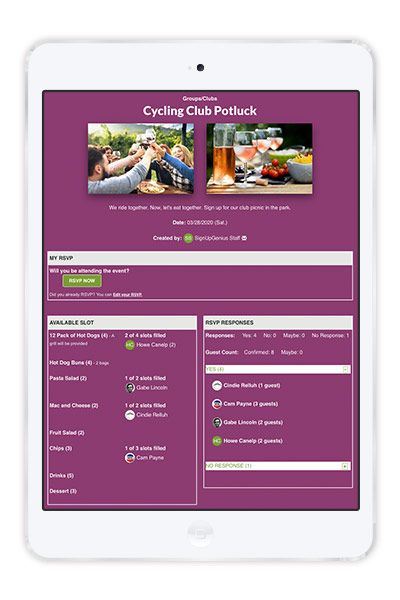 The Basics
When you create your potluck sign up, try these tips and tricks to make your gathering a breeze.
Enter your sign up items specifically like "bread rolls" or "broccoli and cheese dish," or you can make your sign up items more generic, such as "main dish," "side dish" and "dessert."
Customize the "My Comment" field in Step 5: Settings to something like "Dish you are bringing," to prompt responses from group members.
Consider setting quantity limits on slots if you're organizing a large potluck and want to make sure that participants can all equally contribute — everyone should have a chance to show off their famous pies at the neighborhood event!
Planning a potluck or progressive dinner fundraiser? You can organize food slots and collect donations directly on the same sign up. Genius Tip: If you would like to collect money on your sign up, make sure to select the non-RSVP option.
To RSVP or Not to RSVP?
Here are some points to help you decide if you want to
create an RSVP sign up
for your potluck or not.
The RSVP option is perfect for potlucks happening on one date at a single time, instead of recurring dates or times. If you want to create a sign up for multiple or recurring events, the non-RSVP option is best.
If you're planning a work event potluck that people will be required to attend or a family reunion potluck where you already have a head count of all the attendees, there's probably no need to collect RSVPs in addition to sign ups.
If you're inviting people to participate in a club event potluck or sports team potluck and need to coordinate your guest list while also managing food sign ups, creating an RSVP sign up will be useful.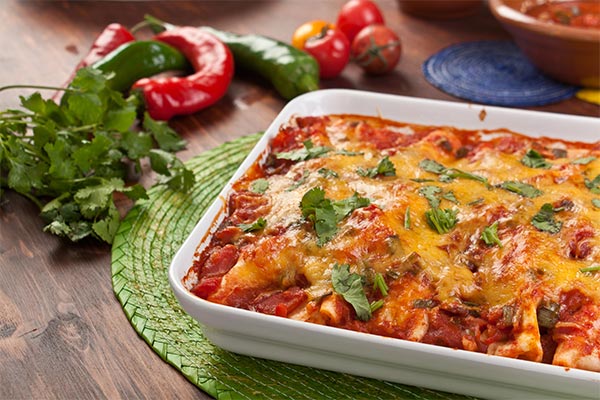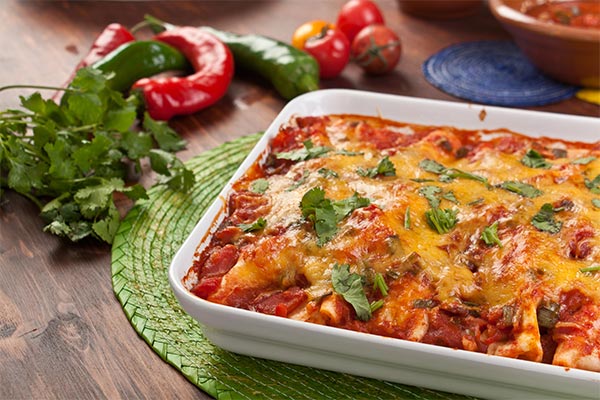 Potluck Party Planning Pro Tips
Now get cooking, geniuses!