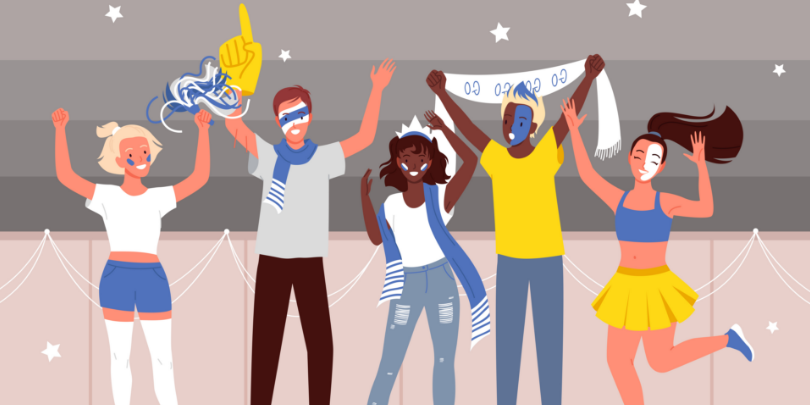 Every school counts on support from families, alumni and friends. Booster clubs organize actionable efforts to provide funding and volunteers for sports teams, bands, theater or art clubs, and academic groups.
All types of booster clubs support the relationship between teachers, students, and the community. Whether it's cheering in the stands at a basketball game or coordinating a bake sale fundraiser, booster clubs are a powerful force for school spirit.
Sign ups streamline communication and simplify planning so you can be in the moment! Check out these four sign ups and find out how easy planning your booster club events can be.
Band Performance
It's
important to celebrate the fine arts
and encourage students to pursue their dreams. Depending on the size of your school's band, putting together a showcase or end of year performance can have a lot of moving parts. Will the venue be at the school or somewhere else? How can tickets be purchased? Are there flowers or other items that can be bought for students?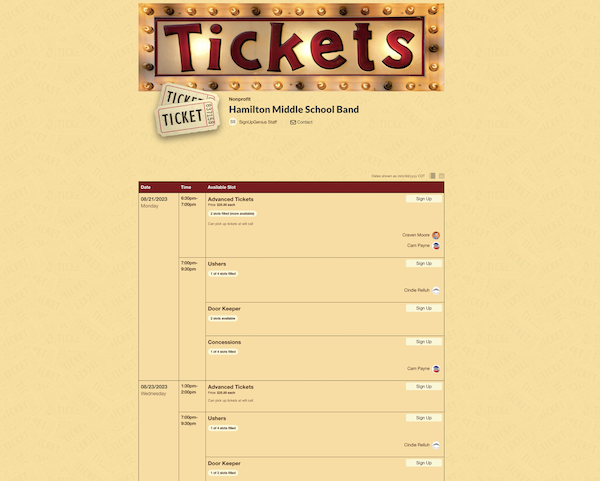 Using a sign up can help answer these questions. You can create slots for ticket sales with dates for each performance, plus you have the option to add slots with images of flowers or balloons you have for sale. It's easy to collect money and view receipts with LumaPay, our secure payment platform.
Keep your audience members in the know by sending out custom emails and text messages. Be sure to include location, time, and any need-to-know parking information!
Team Merchandise Booth
Football games are always exciting, and what better way to show team spirit than foam fingers or t-shirts? Organizing volunteers and managing sales for a merchandise booth can be a winning success with a little help from sign ups.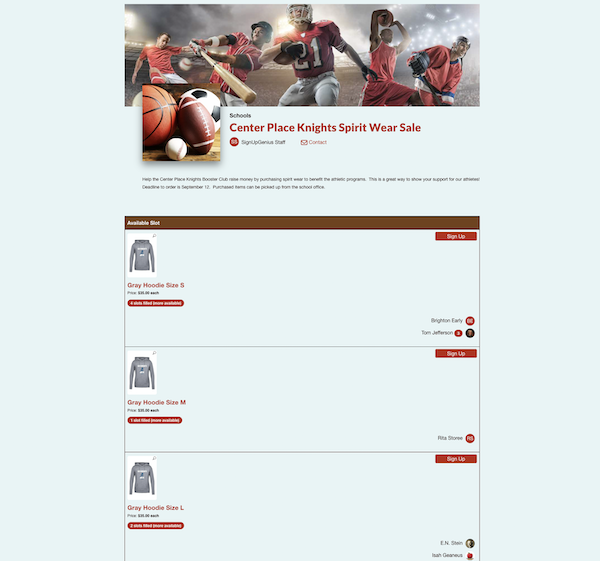 First consider how you want to sell merchandise. You can collect money in person only or create a sign up with a list of items for sale. Link separate sign ups together with our tabbing feature so they're easy to find or build a custom web site to display all your team events. Get inspired by new ways to raise money for team sports, then create a sign up!
Make sure you have a headcount of volunteers before the big day by locking slots. Then, customize confirmation and reminder emails so everyone knows where to be and when.
Host an Auction
Auctions are a great way to raise money for booster clubs. Friendly bidding wars are not only entertaining, they are very effective for fundraising!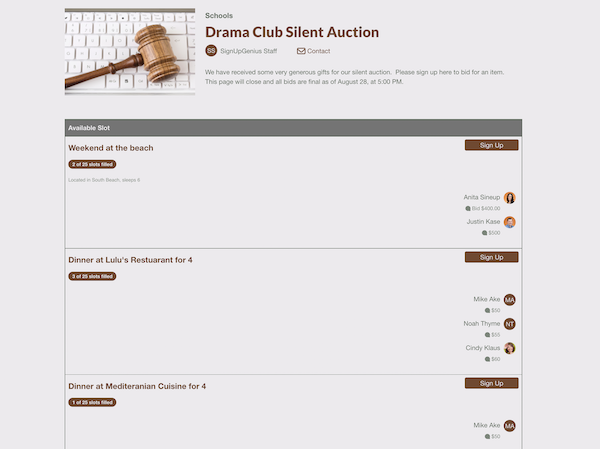 Start by choosing a sign up design to reflect your auction theme or school. Add custom questions to your sign up and ask participants to donate items or gifts. You can also set up multiple administrators to help coordinate volunteers and organize donations.
To reach more people, consider an online auction. Our partner company Auction Frogs gives you a boost when managing online auctions, overseeing mobile bidding, payment processing, and more.
Bake Sale Fundraiser
You can't pull off a successful bake sale without cracking a few eggs, but proper planning can help goodies fly off the shelf.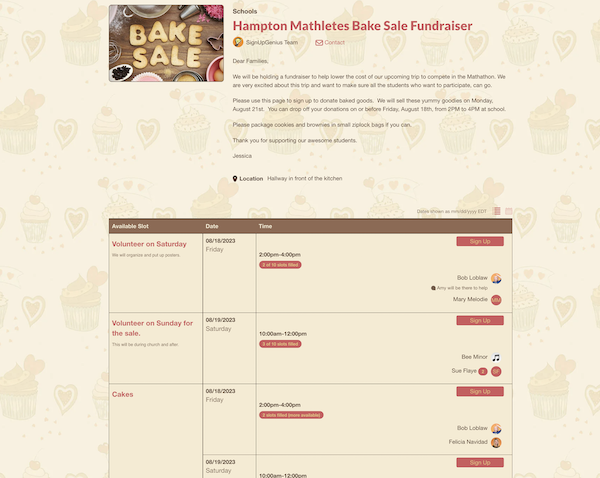 Sign ups help manage the details so you can focus on the big day. You can recruit volunteers to help bake specific goods and set up automatic reminder messages to send a few days before, so people remember to bring their treats.
Link this sign up to a separate one created just for item sales! Add a photo, set quantity limits, and watch the orders come in. Looking for new ways to make a bake sale interesting? Check out these ideas for a new theme!
Sign ups empower booster clubs to continue making a difference in schools by improving communication and simplifying organization. Use a sign up for your next booster club event and have more time to show your team spirit!