Press Releases
/ SignUpGenius Expands Staff as Site Continues to Grow
SignUpGenius Expands Staff as Site Continues to Grow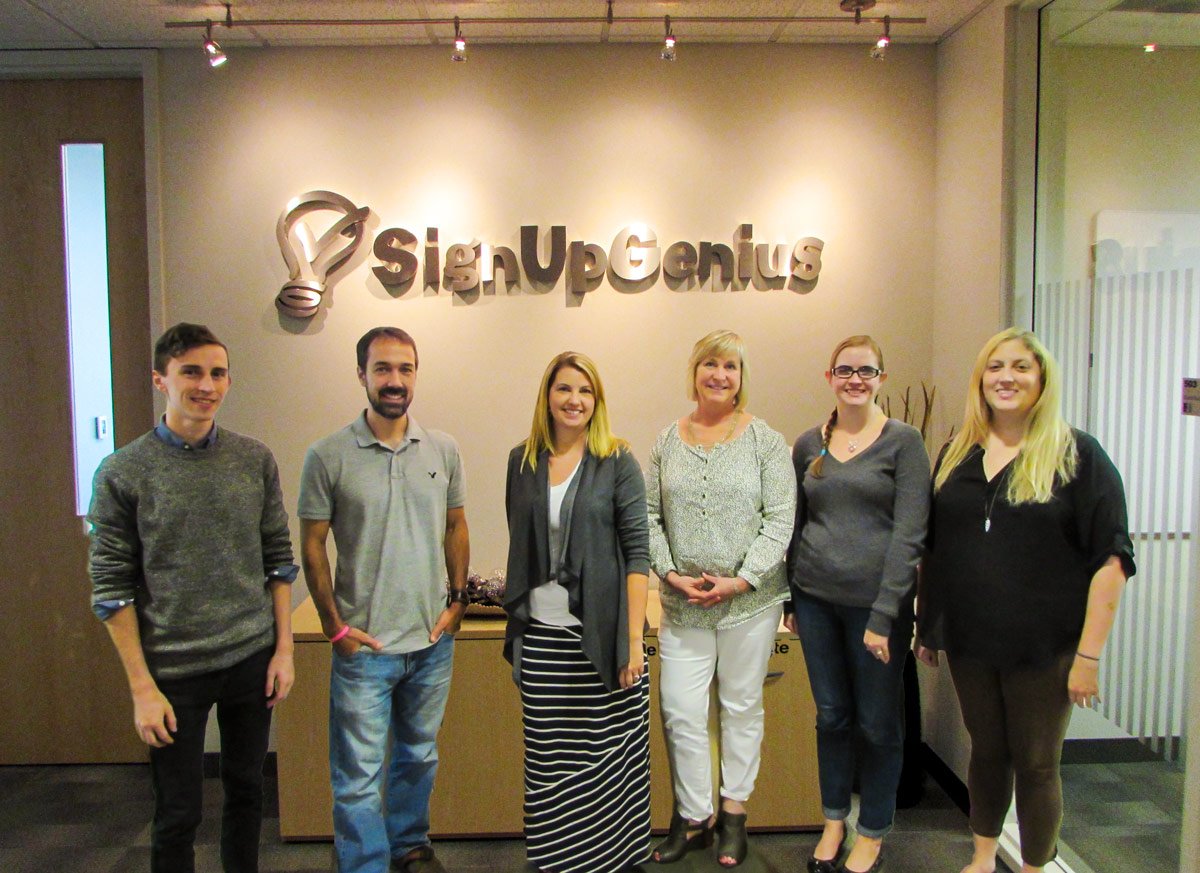 CHARLOTTE, N.C. — SignUpGenius, the leading online sign up service for event and volunteer management, has grown its staff this summer across all departments, including development, operations, customer support and marketing. The company has 20 employees, an increase of more than 50 percent since moving into its new Charlotte headquarters in June. 
SignUpGenius is continuing to hire in areas that will help the company provide more solutions to its 7 million monthly users. Recent improvements have included an upgraded mobile site, more perks for Pro-level users and a redesigned sign ups dashboard that gives users more customization options.  
"Our Corporate Culture Code inherently guides us to always do excellent work, strive for simple solutions, and most importantly, treat others better than we would want to be treated," says Dottie Bedell, human resources administrator. "That culture is attractive for new team members. It gives them the tools to grow and help SignUpGenius be the best it can be."   
SignUpGenius moved into the Ballantyne Corporate Park this summer, doubling its space for the third time in six years and giving the company room for further growth. 
About SignUpGenius
SignUpGenius simplifies the process of coordinating events and people by providing online sign ups for non-profits, schools, sports, churches, families, colleges, businesses, and organizations. By enabling up to 10 million unique visitors per month to sign up for tasks online, SignUpGenius has done away with the need for paper sign ups, "reply all" emails, and phone trees.
SignUpGenius on Facebook: www.facebook.com/SignUpGenius
SignUpGenius on Twitter: www.twitter.com/SignUpGenius
Contact SignUpGenius: [email protected]