Press Releases
/ SignUpGenius Unveils New Features to Help Organize Groups 
SignUpGenius Unveils New Features to Help Organize Groups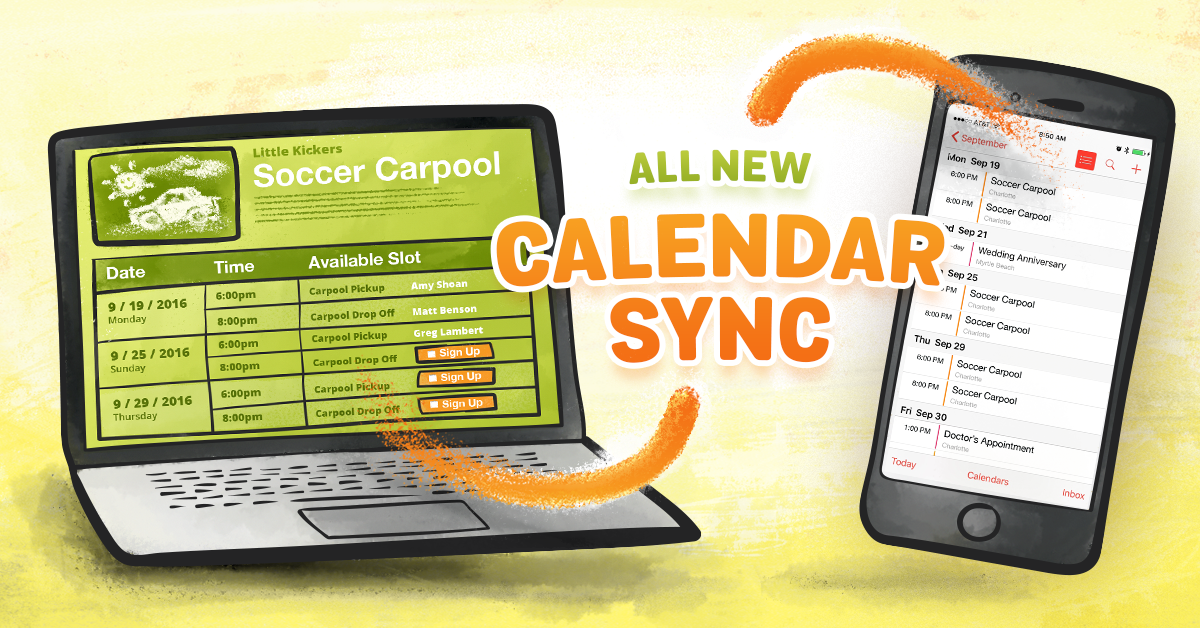 CHARLOTTE, N.C. — SignUpGenius is introducing several new features this spring to help people organize groups simply, including a new calendar sync option and user profile pictures. 
Other improvements include a new content page highlighting the stories behind the people who use SignUpGenius to organize events, groups and volunteers as well as new video tutorials that help guide sign up users throughout the creation process.   
"At SignUpGenius, we strive to help our members be successful in organizing events by providing them tools that makes it easier to do so," said Senior Developer Jojo Serquina, who led the company's Calendar Sync development. "A calendar is such an important part of our day-to-day activities — meetings, birthdays, anniversaries, classes. We have so many responsibilities to keep track of, and this tool really helps to put all the information we need in one place, quickly and effectively."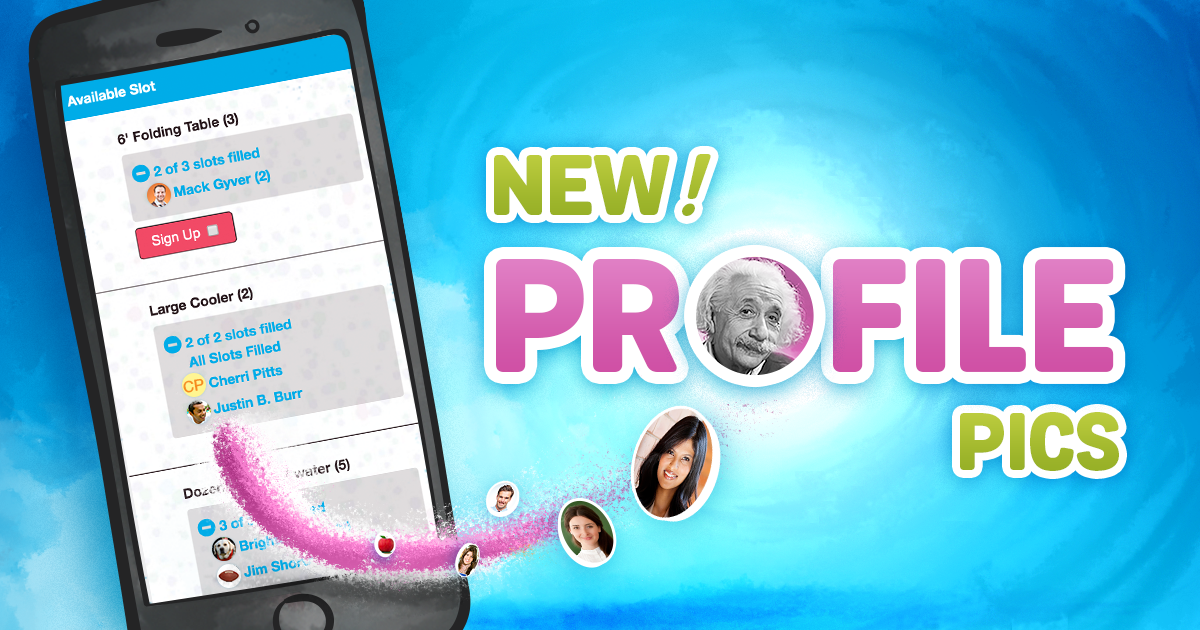 The new tools provide several benefits:
Calendar Sync allows all sign up participants to automatically sync all of their sign ups slots to their personal digital calendar. That means no more adding each event individually once this option is selected.
Calendar Sync also gives sign up creators with Pro accounts the option to create a subscribable calendar that allows them or their participants to sync an entire sign up to their personal digital calendars. That's useful for tasks such as shift scheduling, so workers can easily see at any time who is working.
Profile Pics is a fun feature that lets SignUpGenius users choose an image to represent them on sign ups. They can pick from an uploaded photo, their Facebook photo, a Gravatar image or default to an image of their initials.
New tutorial videos in the creation wizard give users a visual tool to help with common questions as they make and edit sign ups.
About SignUpGenius
SignUpGenius simplifies the process of coordinating events and people by providing online sign ups for nonprofits, schools, sports, churches, families, colleges, businesses, and organizations. By enabling up to 10 million unique visitors per month to sign up for tasks online, SignUpGenius has done away with the need for paper sign ups, "reply all" emails, and phone trees.
SignUpGenius on Facebook: www.facebook.com/SignUpGenius
SignUpGenius on Twitter: www.twitter.com/SignUpGenius
Contact SignUpGenius: [email protected]