Press Releases
/ SignUpGenius Boosts Education with Back-to-School Giving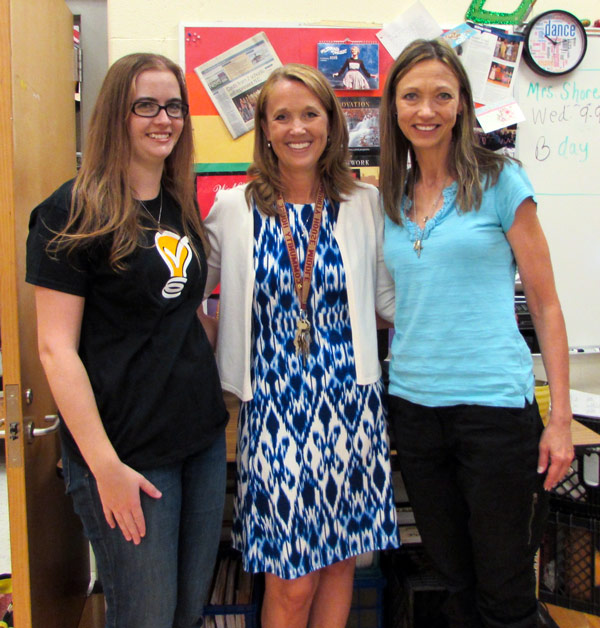 CHARLOTTE, N.C. — SignUpGenius, the leading online signup service for event and volunteer management, underscored its commitment to education this fall by awarding $10,000 to schools across the U.S. and world.  
Clara Barton Elementary School in Oxford, Mass., won $5,000 from SignUpGenius' Back-to-School Boost contest, which attracted about 20,000 entries. About 30 percent of the Title I school's students come from low-income families. "Everyone at Clara Barton is so excited. The money will be put to good use," says Principal Stephen Baroni. "We are planning on purchasing books for our school library, and some of the money will be put toward new playground equipment. I have wanted to buy new swings for the children for some time now. This money couldn't have come at a better time for us. We are so grateful to SignUpGenius."    
SignUpGenius matched that amount with four donations:
$2,500 to Brookstone Schools, a private Christian school in Charlotte, N.C., that enrolls students whose families do not have the resources to afford a private education.
$1,500 to African Christians Fellowship International, which provides education to indigent and orphaned children in Liberia.   
$500 to Community House Middle School's dance program in Charlotte in memory of instructor Robin Shore's husband, Jeff.   
$500 to Sterling Elementary School in Charlotte for Scholastic News curriculum.
 "Our goal is to promote our students' interests in science with reading materials that they can keep for their own. We want our kids to see that reading is how you find out about cool stuff," says Sterling Elementary Principal Jo Shirley. "Most of our students have very few, if any, reading materials at home, and they love reading magazines over and over." 
Jeff Shore was a dedicated youth baseball coach in Charlotte, and Robin Shore also is an award-winning teacher at BB Dance Productions in Charlotte. "Ms. Shore has always opened her classroom doors to all students. From the shy, introverted child to the most outgoing thespian, she works with our kids to help them find the 'art' in their lives," says Community House Middle Principal Jamie Brooks. "The program has truly allowed us to educate the whole child." 
SignUpGenius' mission is to empower people to change the world by making it simple to organize groups. These back-to-school resources will give the schools more opportunities to help their communities.  
About SignUpGenius
SignUpGenius simplifies the process of coordinating events and people by providing online sign ups for non-profits, schools, sports, churches, families, colleges, businesses, and organizations. By enabling 7 million unique visitors per month to sign up for tasks online, SignUpGenius has done away with the need for paper sign ups, "reply all" emails, and phone trees.
SignUpGenius on Facebook: www.facebook.com/SignUpGenius
SignUpGenius on Twitter: www.twitter.com/SignUpGenius
Contact SignUpGenius: [email protected]