Press Releases
/ Mom's Choice Awards Honors SignUpGenius As Top Family-Friendly Product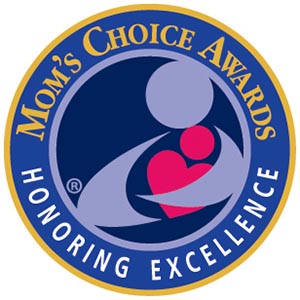 CHARLOTTE, N.C. — The Mom's Choice Awards has named SignUpGenius as among the best in family-friendly services, media and products, earning a Gold Award — the highest level of distinction in its category.  
"SignUpGenius began as a solution for our own busy family's scheduling and organizing needs, so it's very gratifying to be recognized as a product that makes moms' lives a little easier," COO and CMO Angel Rutledge said. "We believe making it simple to organize groups empowers people to change the world — including their own."  
SignUpGenius, the leading online sign up service for event and volunteer management, helps parents plan everything from class parties and sports carpool schedules to meal deliveries and potluck dinners. 
The Mom's Choice Awards panel judges entries on a number of measures, including production quality, design, educational value, entertainment value, originality, appeal and cost.  
"Our aim is to introduce families and educators to best-in-class products and services," said Dawn Matheson, executive director of the Mom's Choice Awards. "We are passionate about helping families grow emotionally, physically and spiritually. Parents and educators know that products and services bearing our seal of approval are high-quality, great value purchases." 
About SignUpGenius
SignUpGenius simplifies the process of coordinating events and people by providing online sign ups for nonprofits, schools, sports, churches, families, colleges, businesses and organizations. By enabling up to 10 million unique visitors per month to sign up for tasks online, SignUpGenius has done away with the need for paper sign ups, "reply-all" emails and phone trees.
SignUpGenius on Facebook: www.facebook.com/SignUpGenius
SignUpGenius on Twitter: www.twitter.com/SignUpGenius
Contact SignUpGenius: [email protected]   
About the Mom's Choice Awards®
The Mom's Choice Awards® (MCA) evaluates products and services created for children, families and educators. The program is globally recognized for establishing the benchmark of excellence in family-friendly media, products and services. The organization is based in the United States and has reviewed thousands of entries from more than 55 countries. Learn more about the Mom's Choice Awards by visiting www.MomsChoiceAwards.com.