Press Releases
/ Interactive Media Awards names SignUpGenius "Best In Class"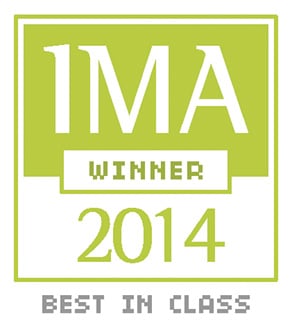 CHARLOTTE, N.C. - May 20, 2014 – SignUpGenius, the leading online sign up service for event and volunteer management, has been named "Best In Class" by the Interactive Media Awards. The Best in Class award is the highest honor bestowed by the Interactive Media Awards.
It represents the very best in planning, execution and overall professionalism. SignUpGenius achieved very high marks in each of the judging criteria after the site passed through a comprehensive judging process. Only a fraction of sites in the IMA competition earn each year will earn the "Best In Class" designation. 
SignUpGenius rated high in Design, Content, Feature Functionality, Usability and Standards Compliance and Cross Browser Compatibility. 
Created by the Interactive Media Council, Inc. (IMC), a nonprofit organization of leading web designers, developers, programmers, advertisers and other web-related professionals, the competition is designed to elevate the standards of excellence on the internet. IMC serves as the primary sponsor and governing body of the Interactive Media Awards, establishes the judging system and provides the judges for the competition. 
About SignUpGenius
SignUpGenius simplifies the process of coordinating events and people by providing online sign ups for non-profits, schools, sports, churches, families, colleges, businesses, and organizations. By enabling 7 million unique visitors per month to sign up for tasks online, SignUpGenius has done away with the need for paper sign ups, "reply to all" emails, and phone trees.
Facebook: www.facebook.com/SignUpGenius
Twitter: @SignUpGenius