Press Releases
/ SignUpGenius Celebrates Giving Tuesday with $2,000 Giveaway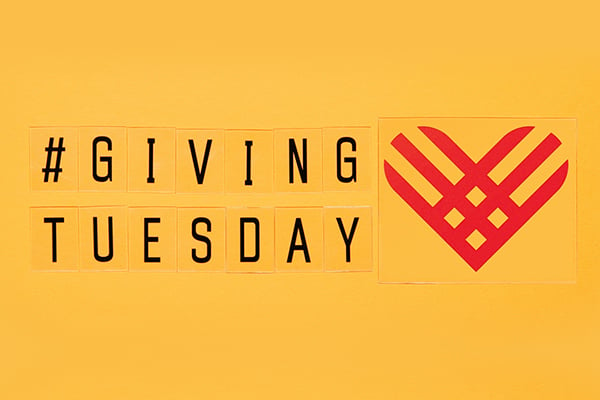 CHARLOTTE, N.C. — In honor of Giving Tuesday, SignUpGenius is hosting a $2000 giveaway to support nonprofit organizations that are making a difference in their communities and around the world. People can enter their favorite nonprofit through November 15, 2021 for a chance to win one of four $500 prizes - winners will be chosen randomly.
Celebrated on the Tuesday after Thanksgiving each year, Giving Tuesday kicks off the giving season by inspiring people to collaborate and give back with time, donations, goods or their voice. Whether people donate to a nonprofit or spend an hour volunteering, the day reminds us to embrace generosity and the true meaning of the holiday season.
SignUpGenius is part of Lumaverse Technologies, a company that helps people find brighter ways to connect with software solutions for scheduling, membership management, registration and fundraising. As part of the company's giving program, Lumaverse employees choose a nonprofit to receive a $250 donation from the company in honor of Giving Tuesday.
"Supporting nonprofits that matter to our team members is one of our favorite company traditions and our Giving Tuesday effort is especially meaningful during a time when we've needed each other more than ever," says Dottie Bedell, Lumaverse Technologies Head of Human Resources. "We're grateful to celebrate generosity with the Lumaverse giving program and give back to nonprofits uplifting local communities and the world."
In 2020, Lumaverse donated a total of $14,500 on behalf of employees to 58 nonprofits in communities across the country. The company also supports causes that are important to team members through the year, matching employee donations to registered 501c3 nonprofits up to $500 per year per employee.
About SignUpGenius
SignUpGenius simplifies the process of coordinating events and people by providing online sign ups for nonprofits, schools, sports, churches, families, colleges, businesses and organizations. By enabling up to 27 million unique visitors per month to sign up for tasks online, SignUpGenius has done away with the need for paper sign ups, "reply-all" emails and phone trees.
SignUpGenius on Facebook
SignUpGenius on Twitter
Contact SignUpGenius: [email protected]
About Lumaverse Technologies
We empower people to change the world, together. Focused on education, nonprofits, government, healthcare, and businesses, Lumaverse Technologies expands on the power of SignUpGenius by coupling it with technologies that solve volunteer, event, membership and fundraising management challenges. Lumaverse builds simplicity into software solutions that light the way to increased engagement, data-driven insights, and streamlined group management. By coordinating people and events, our solutions help organizations build lasting connections.