Press Releases
/ Fundraising Efforts Boosted with SignUpGenius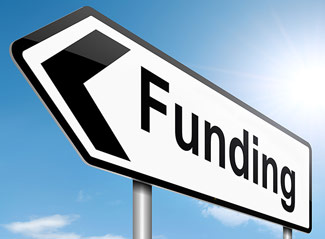 Charlotte, N.C. –  March 11, 2014 - Fundraising groups are maximizing their money raising potential and boosting the success of SignUpGenius Payments with the same tool they use to organize all of their volunteers. Organizations who need to run a capital campaign, host a fundraising banquet, organize a race, or sell tickets to a performance are finding SignUpGenius to be a one stop shop for all of their fundraising needs. 
Early adopters fell in love with the site when they realized they could do away with the headaches of volunteer coordination by creating online sign ups in mere minutes. Anne-Marie Lofton of Dallas, TX shares, "I used SignUpGenius for our school book fair, which is a 5-day fundraising event with multiple tasks covering approximately 30 time slots, which requires dozens of volunteers. Scheduling the volunteers was a thing of BEAUTY because of this website! I can't imagine the agony of sending and receiving all of the e-mails it would have taken to keep up with everyone's availability; SignUpGenius did that for me." 
Now, these same early adopters flock to SignUpGenius to collect donations and accept payments, often on the same sign ups they use to coordinate their volunteers for the events. "We are passionate about developing a robust sign up service that makes every facet of volunteer and event coordination simple for our users," says President Dan Rutledge. 
Groups like the Akins High School Band Boosters in Austin, Texas, who raised $70,000 in nine months, rely on SignUpGenius to help them bolster their efforts in ways they couldn't manage without the tool. As Tim Riley of Redwood City, CA puts it, "[SignUpGenius] is going to help make the world a better place one bake sale at a time." 
About SignUpGenius
SignUpGenius simplifies the process of coordinating events and people by providing online sign ups for non-profits, schools, sports, churches, families, colleges, businesses, and organizations. By enabling 7 million unique visitors per month to sign up for tasks online, SignUpGenius has done away with the need for paper sign ups, "reply to all" emails, and phone trees.
Facebook: https://www.facebook.com/SignUpGenius
Twitter: @SignUpGenius