Press Releases
/ SignUpGenius Named Citizens Awards Finalist by U.S. Chamber of Commerce Foundation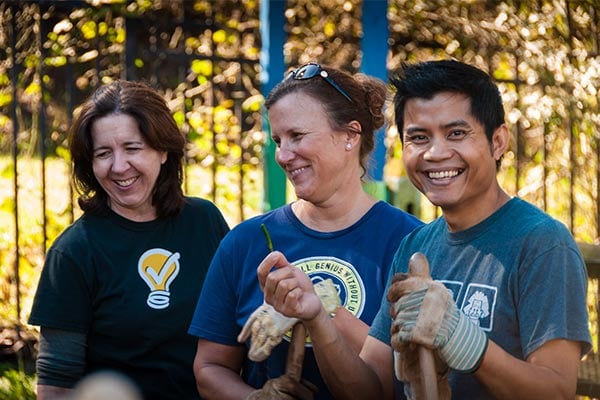 CHARLOTTE, N.C. — SignUpGenius was selected as a finalist for the 2019 Citizens Awards in the Best Corporate Steward—Small & Medium Sized Business category. Presented by the U.S. Chamber of Commerce Foundation, the Citizens Awards recognize businesses serving as a powerful force for good in communities across the U.S. and in countries around the world.
The Citizens Awards winners will be announced by the U.S. Chamber Foundation at a gala in Washington D.C. on November 14th.
SignUpGenius, the leading online sign up provider, replaces the need for reply-all emails, phone lists and spreadsheets by offering seamless organization for events and volunteers. The online sign up tool is used to plan millions of events across the country, including disaster relief efforts, company volunteer outings and meals for neighbors in need.
"Our team is grateful for opportunities to serve world-changing nonprofits in our hometown of Charlotte, and help groups uplift their communities with our online sign up tool," says Jeff Richek, Chief Financial Officer at SignUpGenius. "We're honored to join companies we admire as a Citizens Awards finalist, and will continue to give back with our people, product and resources."
Over the last 10 years, SignUpGenius has donated over half a million dollars to its nonprofit partners and various local charities in the Charlotte area, as well as organizations important to employees. The team volunteers often in the community, serving organizations such as Brookstone Schools, the YMCA of Greater Charlotte and Loaves & Fishes.
More than 96 million organizers and participants visited SignUpGenius in 2018 to plan events and coordinate volunteers. Learn more about the SignUpGenius story.
About SignUpGenius
SignUpGenius simplifies the process of coordinating events and people by providing online sign ups for nonprofits, schools, sports, churches, families, colleges, businesses and organizations. By enabling up to 18 million unique visitors per month to sign up for tasks online, SignUpGenius has done away with the need for paper sign ups, "reply-all" emails and phone trees. 
SignUpGenius on Facebook
SignUpGenius on Twitter
Contact SignUpGenius: [email protected]