Press Releases
/ SignUpGenius Named to 2019 Best Employers in North Carolina List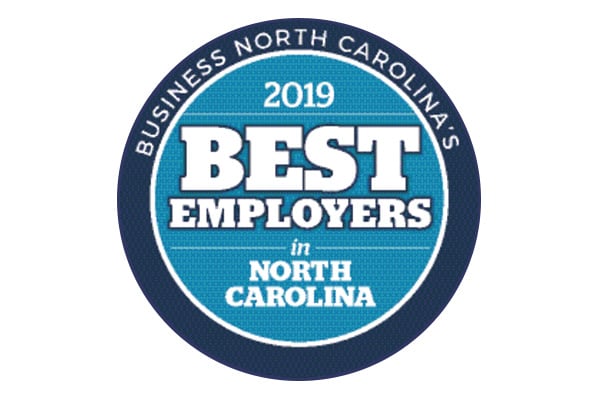 CHARLOTTE, N.C. – SignUpGenius, the leader in online sign ups, was named to the Best Employers in North Carolina list for the fourth consecutive year.
The company's employee benefits include full medical, dental, and vision plans, and company paid life insurance, as well as perks like a stocked snack pantry and free, unlimited coffee. The company also offers team building events throughout the year, from trips to see Star Wars movies to volunteer outings and Escape Room adventures.
SignUpGenius promotes diversity with flexible work schedules, a family leave policy for every type of caretaker, and opportunities to lead for those who are qualified, no matter how many hours they work a week. The ten-year-old tech company still embraces start up values like striving for simplicity, and treating employees and customers better than they expect to be treated. 
"We have a unique culture that touches every area of the company from hiring and onboarding to training, goal setting, and even the projects we all work on," says Dottie Bedell, Senior HR and Operations Administrator. "The positive and collective culture permeates all areas of SignUpGenius; you feel it as soon as you meet our team."    
Helping groups accomplish their world-changing missions is at the core of SignUpGenius. The company gives back with its people, product and profits and has donated over half a million dollars to charitable causes. The online sign up tool is used to organize service events across the country, from large fundraisers to meals for a neighbor in need. Employees regularly volunteer in the community and receive up to $500 in matched charitable giving each year.  
Business North Carolina magazine published the Best Employers in North Carolina rankings in its June 2019 issue. Results were based on a review of company benefits and employee satisfaction surveys. 
SignUpGenius is one of the fastest-growing private companies in Charlotte, ranking on the Charlotte Business Journal's Fast 50 list four years in a row. In 2018, 96.9 million unique users visited the site to organize events such as class parties, festivals, community service outings and corporate interviews. 
About SignUpGenius
SignUpGenius simplifies the process of coordinating events and people by providing online sign ups for nonprofits, schools, sports, churches, families, colleges, businesses and organizations.
SignUpGenius on Facebook
SignUpGenius on Twitter
Contact SignUpGenius: [email protected]