Press Releases
/ SignUpGenius Adds Retirement Benefits to Compete with Top Companies
CHARLOTTE, N.C. – January 7, 2015 – SignUpGenius competes for top talent with a robust package of traditional and creative benefits, allowing the tech start up to double its staff in 2014 and continue on a strong growth curve as the leading online volunteer management software service.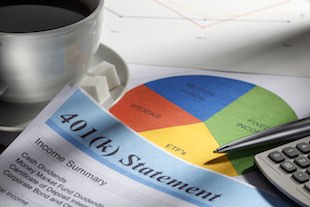 This month SignUpGenius adds a retirement benefit that is atypical of many of today's public companies, and highly unusual for a small private tech company with only 13 employees. Full and part time team members now have the opportunity to invest in a 401K plan with a 4% matching contribution from the company. 
The retirement benefit comes on top of end-of-year bonuses in 2014 and a health benefit that pays a medical stipend to fulltime employees to cover 100% of their healthcare premiums. 
While healthcare and retirement benefits traditionally top the benefit wish lists of potential candidates, a 2014 Employer Health Benefits Survey by the Kaiser Family Foundation found that only 25% of large firms that offered health benefits in 2014 also offered retirement benefits. In fact, workers in small firms (3-199) must contribute an average of 35% of the premium for their family's healthcare coverage. 
"From my perspective, a small start-up such as SignUpGenius that provides 100% matching on 401k, along with being 100% vested from day-one, is rare in today's marketplace," says Jad Talbert, VP of Development. "The owners of SignUpGenius have taken their success and allowed the employees to share and enjoy these benefits along with the organization."  
Talbert is no stranger to major players when it comes to company benefit plans. He left his VP of Solution Architecture role at Deutsche Bank to join the SignUpGenius team last June in favor of a smaller, more agile environment that puts the needs of its employees first. "Our team works hard on a daily basis," continues Talbert. "We do everything we can to meet the growing demands of our product. However, family life and personal time are respected and this strong emphasis on work-life-balance is apparent among our staff." 
In addition to traditional benefits, team members at SignUpGenius also rate a stocked break room, flexible scheduling, monthly team events (i.e. holiday parties, catered lunches, and volunteering opportunities), and a matched giving program as some of the unique benefits they enjoy most.  
About SignUpGenius
SignUpGenius simplifies the process of coordinating events and people by providing online sign ups for non-profits, schools, sports, churches, families, colleges, businesses, and organizations. By enabling up to 7 million unique visitors per month to sign up for tasks online, SignUpGenius has done away with the need for paper sign ups, "reply all" emails, and phone trees.
SignUpGenius on Facebook: www.facebook.com/SignUpGenius
SignUpGenius on Twitter: www.twitter.com/SignUpGenius
Contact SignUpGenius: [email protected]