Press Releases
/ SignUpGenius Celebrates 10 Years of Empowering Organizers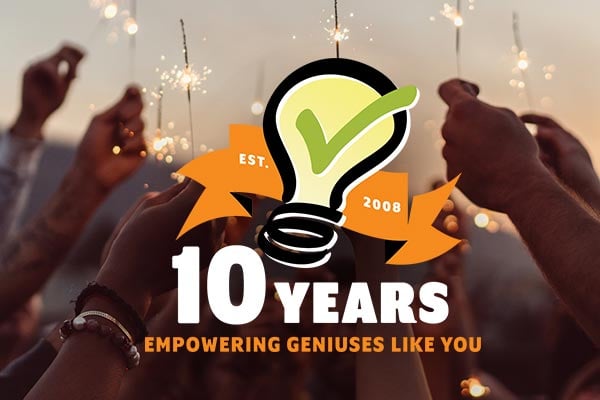 CHARLOTTE, N.C. — SignUpGenius, the leading online sign up service for event and volunteer management, celebrates its 10-year anniversary this week. CEO Dan Rutledge created the website as a side project, motivated to create a better way for people to organize groups. Entrepreneur Michael Vadini partnered with Dan to found SignUpGenius in October 2008.  
Rutledge started out offering SignUpGenius to family and friends, and the site grew over the next year to reach 98,000 users in 2009. The company moved into its first office space in 2010, as site traffic jumped to more than 900,000 users. Angel Rutledge, Dan's wife, joined the company as chief operating officer and chief marketing officer in 2011. 
Over the past decade, 72 million group members have used SignUpGenius to sign up for more than 276 million commitments, including meal sign ups, volunteer slots, school supply donations and photography sessions. 
"We're thankful to have been able to help millions of groups accomplish their world-changing missions, one sign up at a time," Rutledge said. "It's inspiring what a group of well-organized people can accomplish when they work together, whether it's coordinating massive hurricane relief efforts or a handful of meals for a neighbor in need. Our users make a difference every day, and we're honored to be able to assist them." 
SignUpGenius grew as a debt-free company in Charlotte, North Carolina. In June 2017, the company took a majority investment from Providence Strategic Growth (PSG), the growth equity affiliate of Providence Equity Partners, a global private equity firm with $50 billion in assets under management. 
SignUpGenius will celebrate the 10-year milestone by awarding cash prizes and charitable donations through Facebook giveaways in October. The company will also feature a "Reveal Your Deal" promotion from October 17 to November 15, offering personalized deals on premium subscriptions and more than 200 prizes such as SignUpGenius T-shirts and Visa gift cards. 
Giving back has been an integral part of the SignUpGenius culture from the beginning. The company has donated over $500,000 to charitable causes over 10 years, with a focus on helping vulnerable and at-risk children. The entire staff volunteers together several times a year, serving at local organizations such as Samaritan's Purse and Brookstone Schools.  
About SignUpGenius
SignUpGenius simplifies the process of coordinating events and people by providing online sign ups for nonprofits, schools, sports, churches, families, colleges, businesses and organizations. By enabling up to 14 million unique visitors per month to sign up for tasks online, SignUpGenius has done away with the need for paper sign ups, "reply-all" emails and phone trees.
SignUpGenius on Facebook
SignUpGenius on Twitter
Contact SignUpGenius: [email protected]